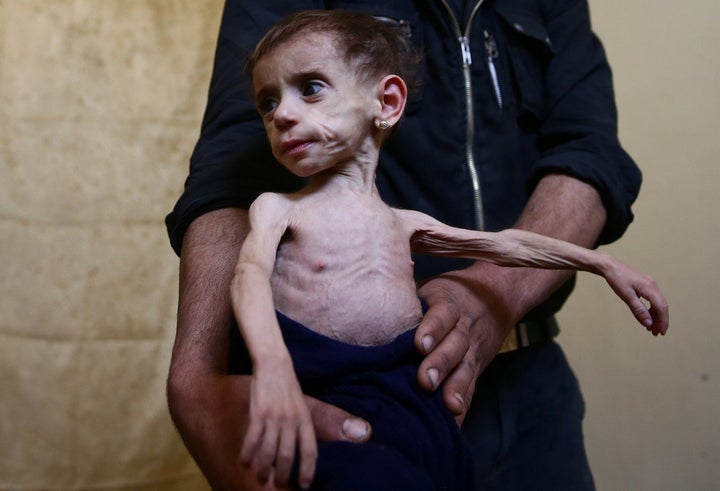 Desperate Syrians trapped in eastern Ghouta have started eating garbage to survive as a government-imposed siege tightens around the dilapidated Damascus suburb like a noose. Many famished children in the region have fainted from hunger in recent weeks, according to a new report from the United Nations' World Food Programme.
Heart-wrenching images of Sahar Dofdaa, an emaciated baby girl who died there last month, drew international attention to the plight of Syria's 400,000 besieged residents. Another boy starving under the siege recently committed suicide, the WFP said.
As millions of American families sit down to enjoy Thanksgiving feasts this week, the men, women and children of eastern Ghouta, at the mercy of Syrian President Bashar Assad's regime, will continue to starve as they resort to "coping strategies," such as consuming refuse, animal fodder and expired food remnants.
Assad has kept the rebel-held region outside Damascus under complete siege since 2013, shortly after a sarin gas attack by his forces killed an estimated 1,429 people there. Hundreds of civilians ― more than half of them children ― have died from food and medication shortages since the start of the siege, the Syrian Network for Human Rights said in a report last month.
The regime has intensified its blockade in recent months, preventing its own desolate citizens from fleeing and denying access to urgently needed aid supplies. Only six aid convoys have reached eastern Ghouta this year, according to the Syria Deeply news site.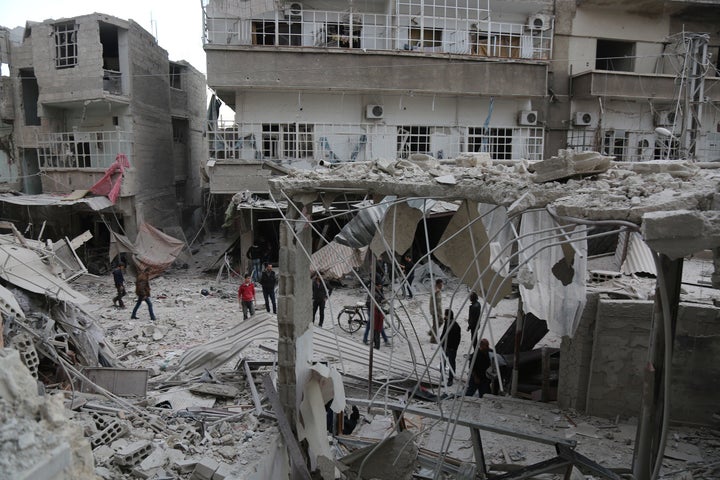 As witnessed in the beleaguered city of Aleppo, Assad's siege warfare is a strongman strategy to exert dominance and defy those who oppose his rule. The civilian toll is staggering. Thousands died in Aleppo as Syrian and allied forces demolished the city with airstrikes and barrel bombs, turning the once-vibrant metropolis into a ghost town of rubble and bloodied bodies.
Now experts fear that eastern Ghouta ― also under brutal assault by the regime ― is headed toward a similar catastrophic transformation. With nowhere to run, scores of civilians were reportedly killed by a series of aerial attacks over the past week, and hundreds more were injured. More than a dozen children were among the dead.
Escalated fighting that began Nov. 14 "is expected to further deteriorate the dire food security situation," the WFP warned. The people of eastern Ghouta, once a thriving agricultural zone, "are now forced to depend solely on their alarmingly depleted stocks of food and on their limited own production." Prices for the scarce supply of food have skyrocketed as the crisis deteriorates.
"My daughter cries because she knows ... [she] will sleep with an empty stomach."
In many households with multiple mouths to feed, "priority is given to children with adults often skipping entire days without eating," the report added. Some families have even been forced to adopt "rotation strategies" in which the children who eat one day will not eat the next day.
"I am forced to divide the scarce food I have, rotating between my 13-year-old daughter and my orphan grandchildren of two and three years of age," one Syrian woman told the WFP. "My daughter cries every time I lock her door because she knows today is not her turn and will sleep with an empty stomach."
Related
Before You Go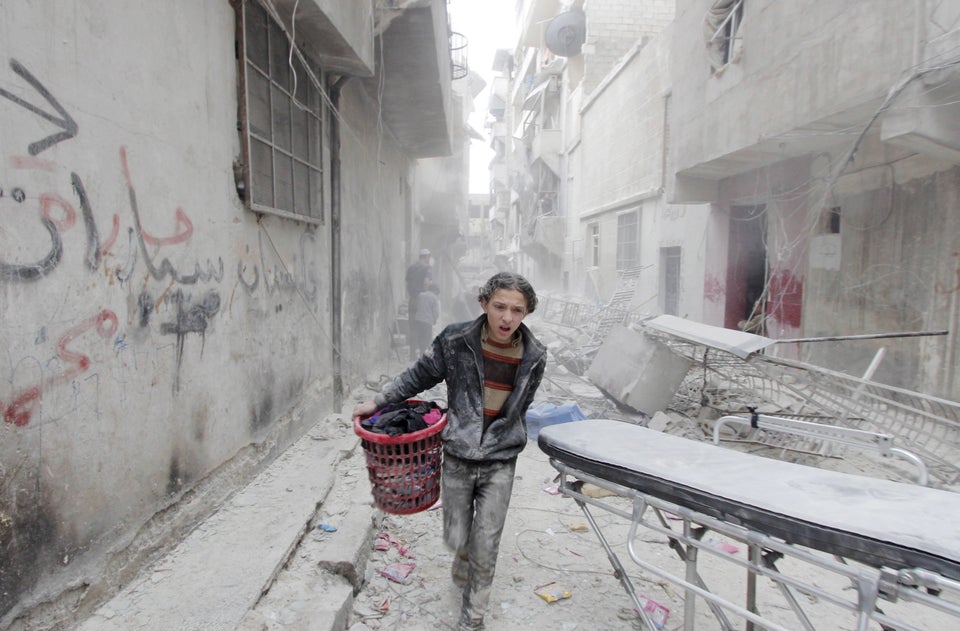 Aleppo, Syria
Popular in the Community