"The army of Assad. You see this child? They are a terrorist [sic]?"
Dr. Qasim points at a young girl lying on a stretcher in his field hospital. Her intestines hang out of her tiny belly. The sound of gunfire and explosions resonate through the small room. "Please, look at this child," Dr. Qasim says. "This is not a fighter, not an old man, not a young man."
A dead newborn baby, wounded fighters, family members mourning in agony, children who can't go to another hospital for fear of being killed by regime forces. Each is a part of daily life in Dr. Qasim's hospital. "We try to send the children to Damascus," he says. "They catch them at the check points."
Photographer and videographer Robert King traveled to Syria for VICE and embedded with the Free Syrian Army. King recorded images in a field hospital in Al-Qusayr, a strategically located town in the violence-stricken province of Homs. The hospital treats both Syrian civilians and rebel fighters.
On Tuesday, shelling killed at least 20 people in a bakery in Aleppo, according to activists. A video posted to YouTube purported to show the aftermath of the attack, with mangled bodies and dismembered parts lying amid piles of bread on the bakery's blood-stained floors. Opposition activist Majd Nour told Reuters that the bakery was hit by Syrian army shells. "It was quiet all day and suddenly Assad's forces fired three shells. The first landed near the bakery and the other two hit it," he claimed.
Watch Robert King's reports from Syria on VICE over the coming month to see more of the horrors being ignored in Syria and continue the discussion on Twitter with the hashtag #GROUNDZEROSYRIA.
Before You Go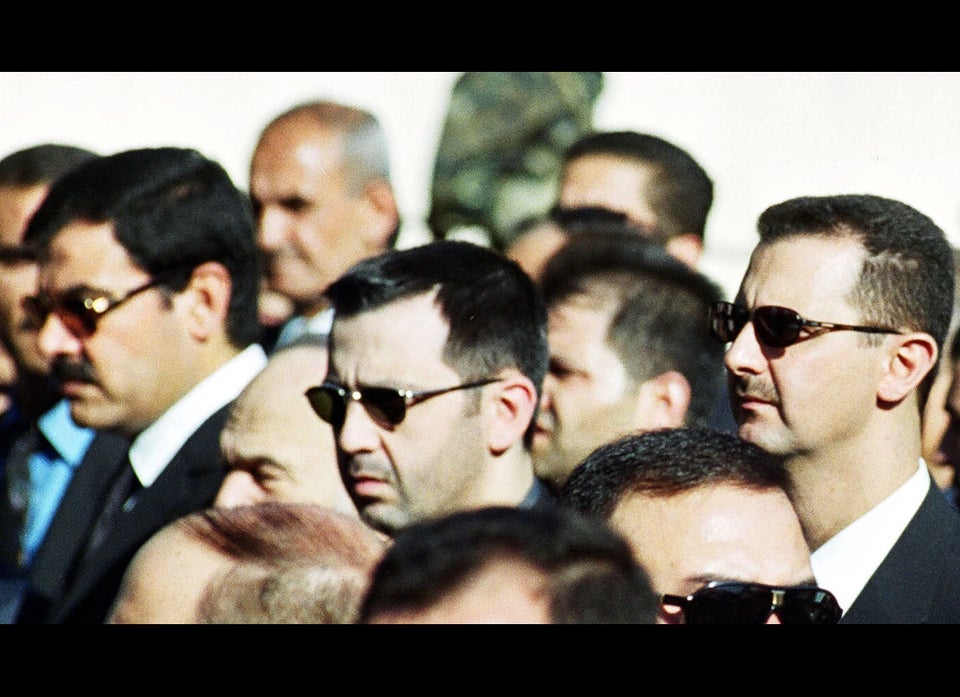 Key Players In Syria
Popular in the Community