GENEVA, Oct 27 (Reuters) - The humanitarian situation in the besieged eastern suburbs of Damascus is "an outrage" and parties to the conflict must allow food and medicine to reach at least 350,000 trapped Syrians, U.N. human rights chief Zeid Ra'ad al-Hussein said on Friday.
"The shocking images of what appear to be severely malnourished children that have emerged in recent days are a frightening indication of the plight of people in Eastern Ghouta, who are now facing a humanitarian emergency," Zeid said in a statement.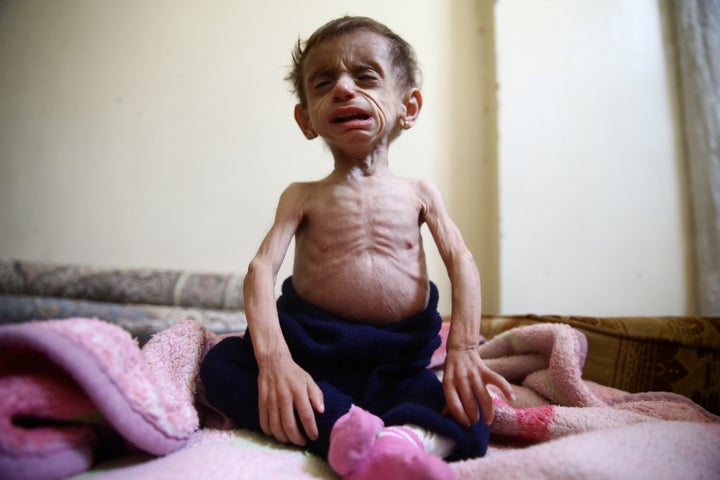 The tightening siege has pushed people to the verge of famine in the rebel enclave, residents and aid workers have told Reuters.
"I remind all parties that the deliberate starvation of civilians as a method of warfare constitutes a clear violation of international humanitarian law, and may amount to a crime against humanity and/or a war crime," Zeid said.
Zeid's office had a list of several hundred people who needed medical evacuation, but the government had reportedly imposed severe restrictions on such evacuations, leading to the deaths of several civilians, the U.N. statement said.
A U.N. convoy last reached the besieged area on Sept 23, with aid for 25,000 people.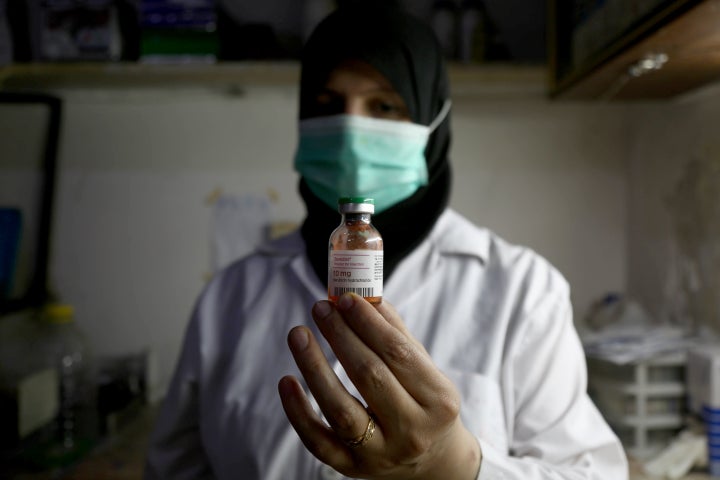 Food prices have rocketed since forces loyal to President Bashar al-Assad took control of several neighborhoods in May and destroyed tunnels that had been used to smuggle goods into the siege. This month they closed Eastern Ghouta's main access checkpoint and imposed a big rise in taxes imposed on traders.
Last week two food warehouses were looted in "a possible sign of growing desperation," the U.N. statement said.
REAL LIFE. REAL NEWS. REAL VOICES.
Help us tell more of the stories that matter from voices that too often remain unheard.
BEFORE YOU GO
PHOTO GALLERY
Dozens Dead After Gas Attack In Rebel-Held Syrian Town