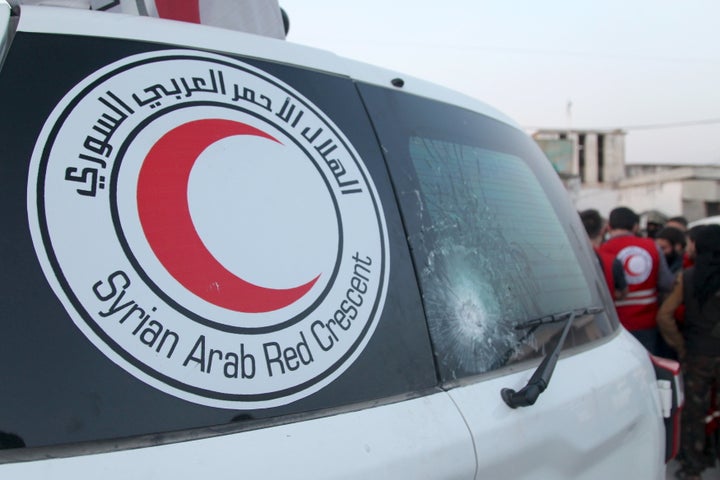 Every week, we bring you one overlooked aspect of the stories that made news in recent days. You noticed the media forgot all about another story's basic facts? Tweet @TheWorldPost or let us know on our Facebook page.
Global attention turned to Madaya, Syria earlier this month when images of emaciated residents, including many children, emerged from the besieged Syrian city and caused so much international outcry the Syrian government was forced to let food and medicine through.
Yet while Madaya made headlines, hundreds of thousands of Syrians elsewhere in the country are deprived of regular access to aid. There are 4.5 million people within Syria in regions that are hard to reach for aid groups, 400,000 of whom live in besieged areas, according to the United Nations.
Human rights groups and activists contend that the Assad regime has used food as a weapon of war since the beginning of the conflict. Through denial of aid shipments and siege tactics, government forces have levied a kind of collective punishment on areas under opposition control.
Only 10 percent of requests to send aid convoys to these 4.5 million people are granted, the U.N. says. The United Nations agencies require a degree of coordination with armed groups and government forces in order to deliver aid, even though access to humanitarian relief is held as a right under international law.
Syrians under siege often go without supplies for extremely long stretches of time. They are forced to ration out what they do have and rely on extremely expensive black market goods, or, in dire situations, turn to eating things like grass or leaves.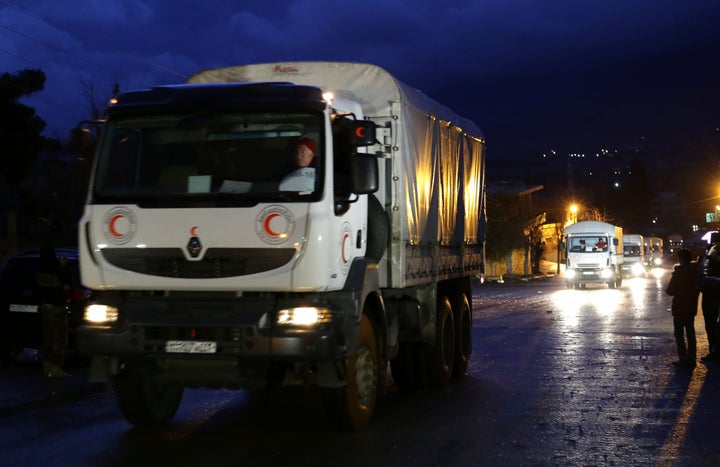 The last food shipment to Madaya before Monday's convoy arrived was Oct. 18. During the nearly three months that followed, snow blanketed crops and people in the town ran out of food supplies, turning to eating tree leaves, dogs and cats, doctors in the town told NBC News. At least 35 people have starved to death in Madaya since December, five of whom died after Monday's aid convoy arrived, Doctors without Borders said.
Several regions in Syria are similarly besieged, but unlike Madaya, where Doctors Without Borders aid workers were present and able to share images, little information is available about what is going on there.
In the rebel-held Eastern Ghouta region northeast of Damascus, 163,000 people have been under government siege for years, resulting in hundreds of deaths from starvation and lack of medical care, according to Amnesty International.
"It's clear the government is besieging the area; it's preventing any food to enter the area in addition to the daily airstrikes that are being carried out against civilians," Diana Semaan, a Syria campaigner at Amnesty International, told The WorldPost. "The situation keeps getting worse."
Two hundred thousand people are also besieged in the city of Deir el-Zour, which is largely held by the self-described Islamic State group.
Media in Deir el-Zour is strictly controlled by IS. Activists within that city have said, though, that people have died of chronic diseases due to lack of medical care, according to Semaan.
The starvation and blockades persists despite multiple U.N. Security Council resolutions aimed at ensuring the delivery of aid to those in need, regardless of who controls the territory. International laws and these recent resolutions have been largely ignored and the situation has continued to deteriorate.
"You shouldn't have to have images and stories of starving people come out for the Syrian government to do what's right," said Hadeel al-Shalchi, a Syria researcher for Human Rights Watch. "They should be upholding international law to allow humanitarian access to besieged areas."
The inability of U.N. agencies to ensure food deliveries has resulted in a backlash against the organization from Syrian civil society groups and activists. On Thursday, over a hundred Syrian activists signed an open letter accusing the U.N. of complicity in the blockades.
United Nations officials have previously said the difficult security situation in Syria makes trips simply impossible if armed forces don't want to give them access.
In Madaya, where the blockade of goods is lifted for the time being, Amnesty International received reports that some hungry citizens are only eating careful portions of their rations out of fear that food could once more dry up.
"They don't know when the aid is going to enter again," Semaan said. "They're afraid the same thing is going to happen again."
This story has been updated with new information about deaths from starvation in Madaya.
Read more on Madaya: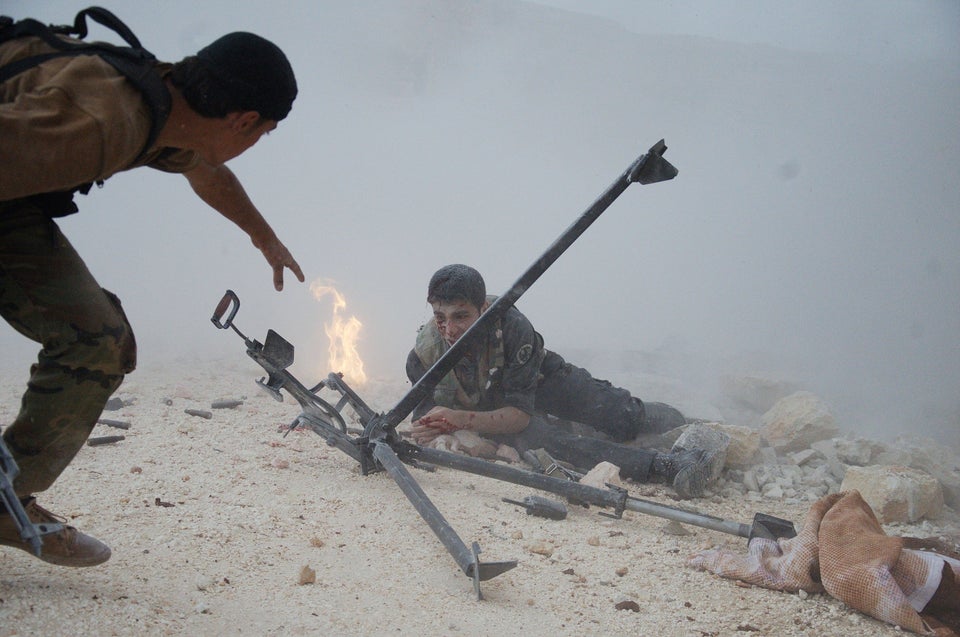 War In Syria
Popular in the Community