 BEIRUT, Dec 14 (Reuters) - Desperation for food is growing in parts of Syria, where fist fights or dashes across the civil war front lines have become part of the daily struggle to secure a loaf of bread.
Conditions are especially dire in the northern city of Aleppo, where civilians enduring incessant clashes and air raids in rebel-held districts say hunger is a new threat to survival in the 20-month-old revolt against President Bashar al-Assad.
"I went out yesterday and could not get any bread. If only the problem was just lack of food - there is also a huge shortage of fuel, which the bakeries need to run," said Ahmed, a resident of the battle-scarred Salaheddine district.
"A few days ago, the bakery workers had no fuel so they tried to sell off packets of flour," he said.
"People started getting into fist fights over the flour. Some days, rebels have to fire in the air to stop the fighting."
With rebels closing in on Damascus, and Western and Arab states endorsing a new opposition coalition, Syria appears near a critical point in the conflict. A top diplomat in Russia, one of Assad's closest allies, acknowledged on Thursday that the Syrian leader's foes were gaining ground and might win.
But violence is still taking a terrible toll, with daily death tolls usually exceeding 100 and sometimes 200 in recent weeks. More than 40,000 have already died in the struggle.
The World Food Programme (WFP) says as many as a million people may go hungry this winter, as worsening security conditions make it harder to reach conflict zones.
People In Need (PIN), a Czech group working in northern Syria, says the crisis may deepen if no other international aid group can consistently provide relief in the area.
PIN estimates that only 1 to 2 million people remain of Aleppo's original 4 million inhabitants. Hundreds of thousands may be in need in Aleppo alone, said PIN's Michal Przedlacki.
"It was bad when I started in Aleppo a month ago, but that has been nothing like the past week. I have watched the situation visibly worsen - more people look thin, you can see the worry in their faces," he told Reuters by Skype.
With winter's arrival, the outlook is increasingly bleak in Syria's war zones, particularly rebel-held areas where residents say state-subsidised flour and fuel are not coming through.
More than 2.5 million people have fled their homes to safer areas within Syria, while more than half a million have registered as refugees abroad.
Many more Syrians are without work and often have to decide between buying heating fuel or food. Some families chop up trees or even furniture for firewood, residents say.
Bread queues can wrap around city blocks and last for hours. A week ago, residents in rebel-held parts of Aleppo formed bread lines at 2 a.m. for bakeries that opened eight hours later.
This week, Przedlacki said, people were in line by around 10 p.m., prepared to wait a full 12 hours for bread.
"People even risk their lives - we've seen people run across the front lines just to try to get a nutrition packet from us for their children," he said.
The WFP says it had to reduce the size of its food rations due to funding constraints. It reckons 2.5 million people need help and says it reached only 1.5 million of them in November.
The U.N. agency relies on the local Syrian Arab Red Crescent (SARC) to distribute its aid, and activists say they rarely see the group distributing in rebel-held areas. WFP and SARC say violence has constrained their ability to get to those in need.
Some locals accuse SARC, which has ties to the government, of limiting aid to rebel-held areas, essentially helping the army enforce collective punishment. But others blame the rebels, who say distrustful fighters sometimes attack the SARC convoys.

Przedlacki said his aid group could only help about 1,000 to 1,500 families. Relief supplies from the Turkish Red Crescent rarely penetrate deep inside Syria, as border areas swelling with refugees were also suffering, he added.
"About 30 percent of families in rebel areas are in dire need of food aid in Aleppo. Another 10 percent hit rock bottom already. They have nothing left to sell for food," he said.
Syrians say prices in some places have soared 300 to 500 percent. In Aleppo, activists said bread made with subsidised flour now sells for 75 lira ($1), up from 15 lira a few weeks ago. Unsubsidised bread, at 120 lira last week, is now over 200.
That is a hefty, if not impossible, sum for many.
"I've seen people selling jewellery, carpets, television sets or whatever they can to help themselves," said Abu Ahmed, a frequent visitor to Aleppo, speaking by telephone.
Even in calmer areas still held by the government, signs of strain are growing. Bread lines in Damascus last for hours and many leave empty-handed. Beggars are a common sight.
Fayyaz, a grocer in the capital's wealthy Malki district, where Assad himself lives, says basic goods are often missing from his shelves. Food costs have shot up 20 percent in the past week alone, he said, piling on misery after increases of 50 to 80 percent earlier in the year.
"If it's not milk, it's bread or eggs. My shelves always seem half-full," said the young shopkeeper, speaking by Skype.
The reality in places such as the rebel-held parts of the cities of Homs and Aleppo is even grimmer.
Despite the hardships, activists in northern Syria say many poor residents will not make the trek to refugee camps on the border. They said conditions in the cold, muddy tents were too bad for the harsh northern winter. Others simply couldn't afford the fare to send their families, PIN's Przedlacki said.
"The only reason we haven't seen people dying of hunger already is because of the incredible support of other Syrians, sharing their food and homes," he said.
Hunger could intensify, he warned, if international aid groups did not establish a presence in rebel-held areas.
"If aid continues to be prevented from crossing to the other side of the front line, every Syrian civilian who survives this crisis will be a witness to how the world has compromised the humanitarian principles it claims to be observing."

Related
Before You Go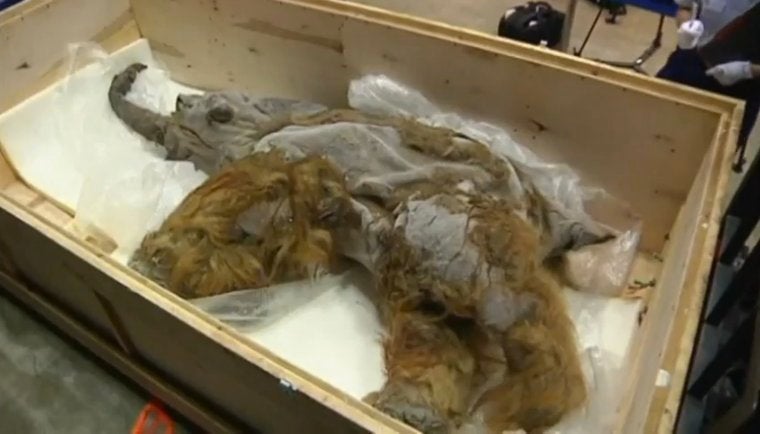 Unearthed
Popular in the Community