War was all 2-year-old Adnan had ever known. Born and raised in Syria's Idlib province, the little boy's first years of life were marked by food shortages, suicide bombings and inadequate medical care.
Last week, Adnan had developed a cough and looked fatigued, his aunt, Amal Mohammed, told HuffPost. Fearing her son might have come down with a cold, Adnan's mother took the boy to the doctor Sunday morning.
Then the airstrike hit. The blast tore Adnan from his mother, Mohammed said. The impact of the blast killed him instantly.
"His siblings are in disbelief over the loss of their baby brother," Mohammed said. "Every day there is an attack on a market or a hospital. The situation goes from bad to worse. We are exhausted and terrified. Every day, we live in fear." 
HuffPost is withholding Adnan's last name and his mother's name ― and has changed his aunt's name ― for safety reasons, as both families are still trapped inside Idlib.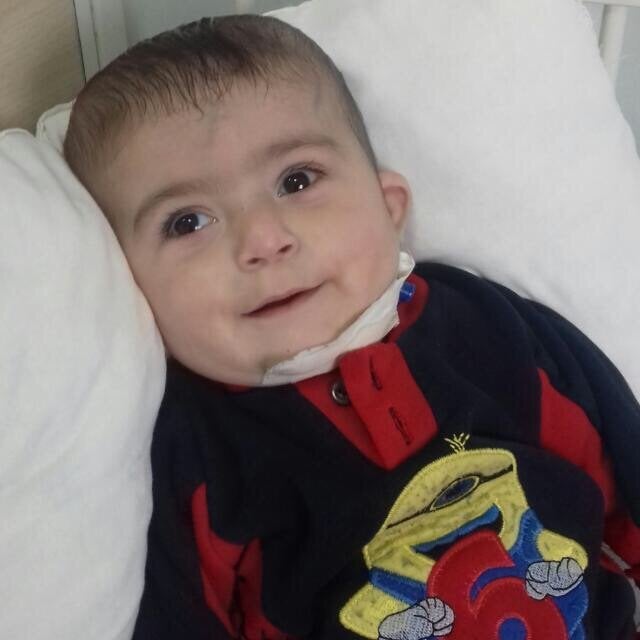 Sunday's airstrike killed at least 11 civilians, including two children, according to the U.K.-based Syrian Observatory for Human Rights, an organization that gathers data and reports from inside Syria.
Photos and videos from the market show destruction where there had once been produce stalls, shoppers and cart owners. Vehicles at a taxi stand are burned down to bare metal.
"This is a vegetable market. There are no terrorists positions here. I saw a man burning in his car and another had his head blown off," a Syrian man told the Syrian Media Action Revolution Team, a France-based, Arabic-language opposition media network on the ground in Syria.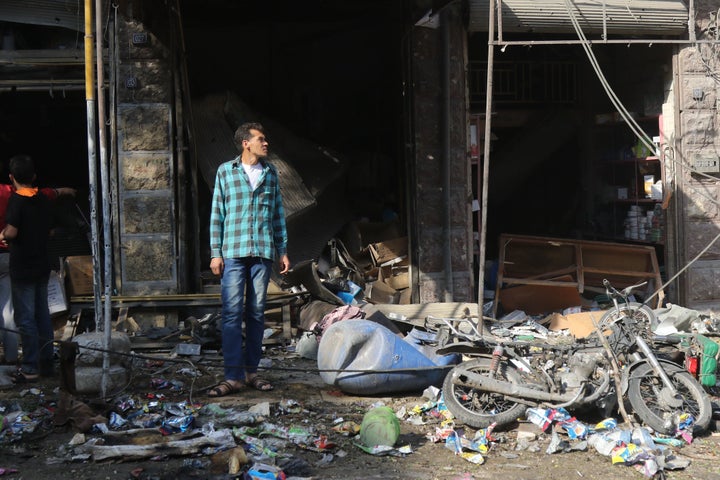 Idlib and the surrounding areas serve as strongholds for opposition groups fighting Syrian President Bashar al-Assad, which makes the region a frequent target for regime strikes. Idlib city is currently controlled by Hayat Tahrir al-Sham, Syria's former al Qaeda affiliate. 
Civilians are often caught in the middle of the intense fight. Almost 100 civilians were killed by regime strikes there just last month, according to SOHR. Thousands of families have fled the region over the past month to areas less exposed to daily bombing and shelling by the regime. The United Nations estimates that up to 1 million people are internally displaced in the region. 
Multiple hospitals in the region have been repeatedly targeted, killing medical professionals and patients alike. Medical charities such Doctors Without Borders have been forced to close due to the constant shelling. Humanitarian groups cannot make it into the province to deliver crucial aid to civilians, thus driving up the prices of local produce ― like the goods being sold at the Maaret al-Numan market on Sunday.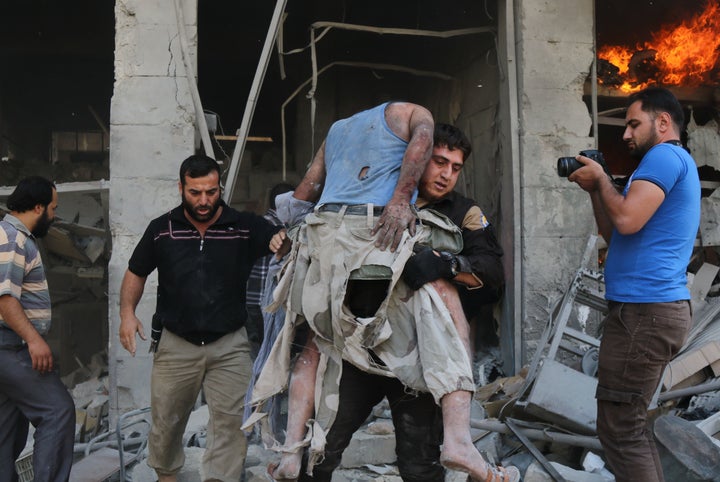 Civilians in the region face threats on both fronts of the war. Militant groups like Tahrir al-Sham employ brutal tactics, kidnapping civilians and carrying out car and suicide bombings, according to a recent U.N. report. Among militant groups, infighting for control has intensified over the last three months, resulting in a dramatic rise in internal displacements.
The same report also describes constant shelling of the area by government forces and occasional chemical weapon attacks against civilians. On April 4, Syrian warplanes dropped chemical bombs on the town of Khan Skeihoun, killing more than 70 people. The majority of the victims were women and children. The government is also accused of besieging several towns, cutting off food, health items and other essential supplies. The report notes that government sieges have "affected civilians more tragically than any other tactic."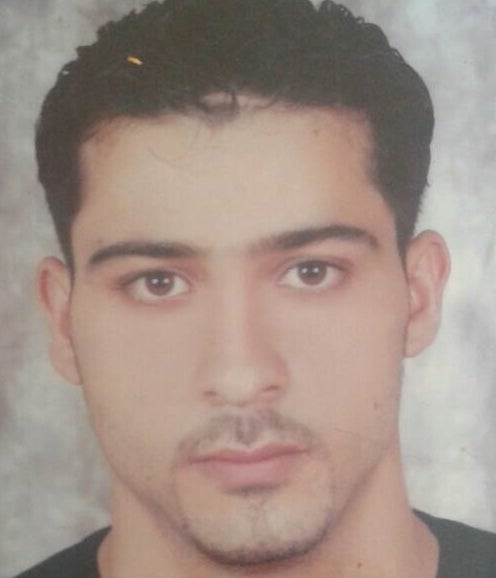 Amal Mohammed says she, like many others, is desperate to flee Idlib but fears being targeted in an airstrike or kidnapped along the way. She says she doesn't have enough money to pay a smuggler for herself and her two children.
"Our world is destroyed in Idlib," she said.
For the Mohammed family, the difficult process of mourning Adnan has just begun.
This isn't the first life the war took from this family, Mohammed told HuffPost. Adnan was named after his uncle, who was also killed in regime strikes in Aleppo during the beginning of the war in 2012. The elder Adnan was protesting the Syrian regime when the government responded with force. He was 27. To honor him, Mohammed named her own son Adnan, and her brother named his baby the same.
"We are so afraid for our kids. We are confused and at our wit's end as to what to do now," Mohammed told HuffPost. "We lost two Adnans in this war. We lost others. We pray we don't lose any more family members." 
REAL LIFE. REAL NEWS. REAL VOICES.
Help us tell more of the stories that matter from voices that too often remain unheard.