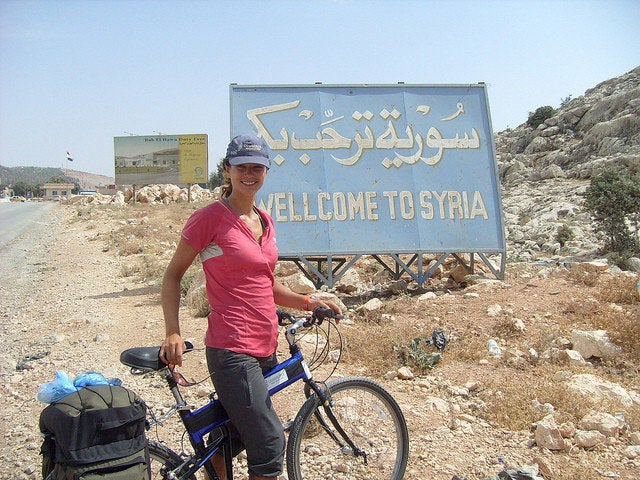 Even though Julie Angus of Canada is thousands of miles away from Syria, the nation's civil war hits close to home.
"It's wrong to punish innocent people living in a country that's war-torn, especially when there's so much generosity and people want to help," Angus told the Sun.
Indiegogo cited OFAC General License No. 6, which allows for financial transactions between the United States and Syria without need for special licensing so long as the funds transferred don't go to the Government of Syria or any other party on OFAC's list of banned individuals, known as the Specially Designated Nationals List.
Angus has given Indiegogo the full names, ages and addresses of her uncle's family to ensure they are not on the banned list, but the campaign remains frozen, Angus told the Huffington Post in an email.
Now, the founder of the crowdsourcing platform Fundrazr contacted Angus and relaunched her campaign on its website. But Angus worries the campaign has lost momentum -- especially after the holidays, she told the National Post.
Had she known Indiegogo had stipulations about fundraisers relating to Syria, Angus said she would have chosen a different fundraising platform.
Indiegogo has not replied to the Huffington Post's request for comment.
"He told me that with the money we sent, about half of it went for firewood, and the other half for black market antibiotics for his pneumonia and medicine for his sister who broke her shoulder when she was fleeing the scene of a bombing a few weeks ago," Husam Wafaei, Angus' father told the news outlet, after speaking with his brother a few days after Christmas.
Fleeing to refugee camps in neighboring Turkey, Jordan and Lebanon is not an option for the family of five, Angus told the Post citing the tremendous risk, unsanitary conditions at the camps and the estimated $20,000 expense of visas and safe passage.
Although little progress has been made, Angus hopes her uncle, a former Canadian resident, can have his status renewed on humanitarian grounds by the Canadian embassy in Beirut, she told the Post.
Syria's civil war continues to decimate the country. On Wednesday the U.N. reported that more than 60,000 people have died since the uprising began on March 15, 2011. In Aleppo, 6,188 have been killed, according to the report.
Angus' campaign money has been in limbo for almost two weeks and her frustration continues to mount.
"I understand the importance of ensuring money isn't being used to support terrorism or prop up a bloody regime, and I fully support all measures to do that," she tells the Huffington Post in an email, "But that's not what Indiegogo is doing; they're punishing an innocent family in a region facing a tragic humanitarian crisis."
Related
Before You Go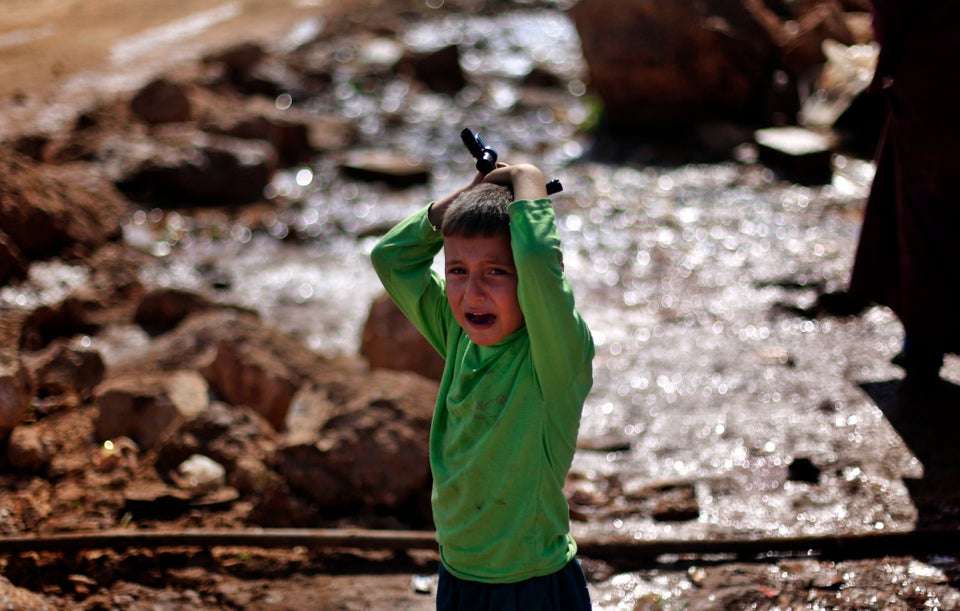 Real Victims Of The Syrian Crisis