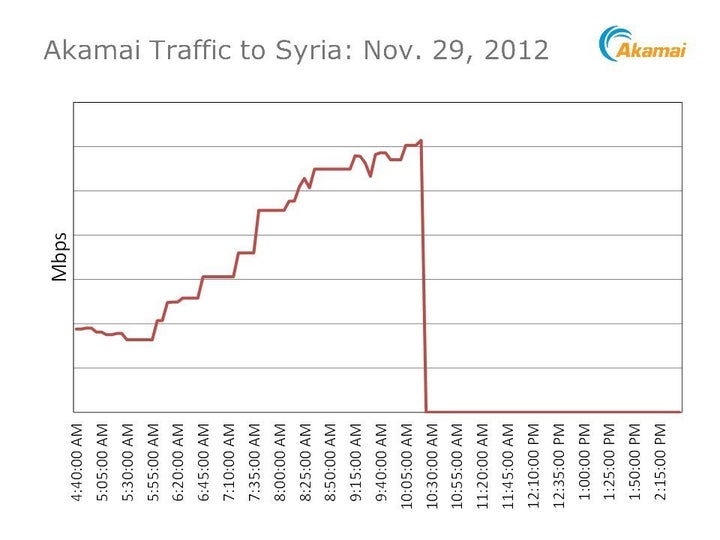 Renesys wrote on Thursday morning, "In the global routing table, all 84 of Syria's IP address blocks have become unreachable, effectively removing the country from the Internet."
(Scroll down for charts.)
Reuters reports this is the worst communications disruption in the country since uprisings began a year and a half ago, and it happens ahead of an expected "military showdown" with Assad forces around Damascus.
"Syria is offline," information security specialist Chris Ginsley told WIRED.
It's not the first time Syria has experienced a widespread Internet blackout. In June 2011, Renesys observed the country had been widely disconnected from the Internet.
What does an Internet blackout look like? Akamai shared the following chart on Twitter illustrating Syria's outage.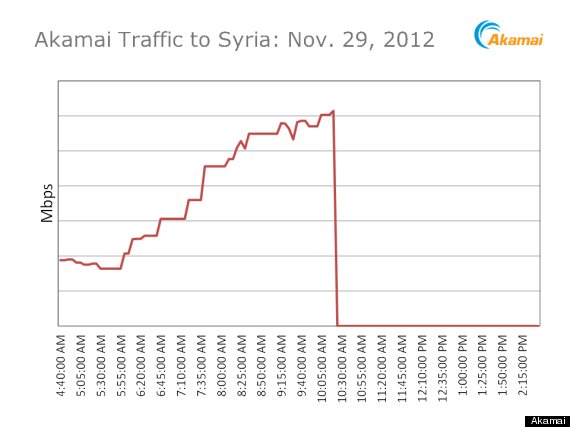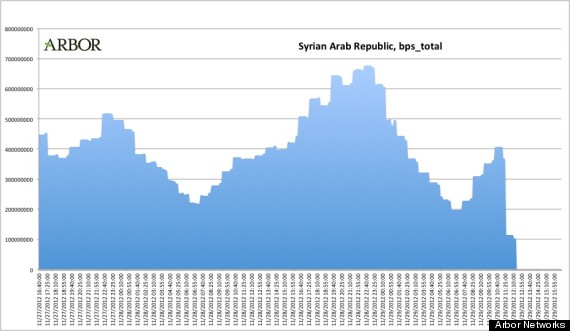 Popular in the Community