WASHINGTON -- A limited United States intervention in Syria would not require a supplemental appropriations bill from Congress, an Obama administration official told The Huffington Post on Wednesday.
The official's assessment that a narrowly tailored operation could be paid for with "existing Department of Defense resources" was seconded by two high-ranking aides on Capitol Hill.
However, another Hill staffer argued that without a greater understanding of the operation, it would be impossible to settle on an exact price tag or means of payment.
"Who the f--- knows what it will cost? It depends entirely on what happens," said the staffer.
Those unknowns are becoming a bit clearer as Congress considers the Authorization for Use of Military Force resolution. The Senate, in particular, narrowed the initial administration request to ensure that U.S. involvement in Syria is not open-ended and has a limited scope. The measure would limit any operation to 60 days with a one-time option to extend it 30 additional days unless Congress voted otherwise. It would also bar ground troops from being used in "combat operations."
Those specifications have made officials more comfortable stating that the Syria mission will not cost the U.S. taxpayer any more money than what already has been appropriated. One of the high-ranking Hill aides -- a Senate Democratic appropriator -- told The Huffington Post that "the overseas contingency operations fund is likely the place where this stuff will come from."
That fund, which exists to support combat operations abroad and is exempted from the DOD's baseline budget proposal, stood at $86.5 billion in fiscal year 2013. The DOD submitted a request of $79.4 billion for FY 2014 while asking lawmakers to allow the Pentagon to "reprogram" $9.6 billion in FY13 funds. The reduction in the budget request this year is owed in large part to a reduction in U.S. troops in Afghanistan.
Larry Korb, a senior fellow at the Center for American Progress and a one-time assistant secretary of defense, said he also doesn't believe additional taxpayer funds would be needed to fund a Syria intervention.
"Obviously, it depends on what you do. But the incremental costs of the war in Libya was about $1 billion and that went on for quite a while," said Korb. "You might have to get permission from Congress to move money around [within the existing budgets] but really the cost is not going to be that great."
The cost of any Syria intervention worries lawmakers. With budget battles on the horizon and many lawmakers, primarily in the Republican Party, preaching the need for more spending cuts, the reason for spending precious resources on a bombing operation overseas has taken on increased significance.
Defense Secretary Chuck Hagel was pressed on precisely this point during a House Armed Services Committee hearing Wednesday, and asked if a supplemental appropriations bill would be necessary. He declined to give a straight answer, noting that it would depend on the nature of the operation. Later, he estimated the cost would be tens of millions of dollars. At that same hearing, Secretary of State John Kerry told lawmakers that Arab nations have said, "they'll carry [the] cost" of an operation.

In late August, a Defense News article attempted to come up with a more precise cost of a Syria operation. It concluded that the price tag could end up in the "hundreds of millions of dollars" range.
Before You Go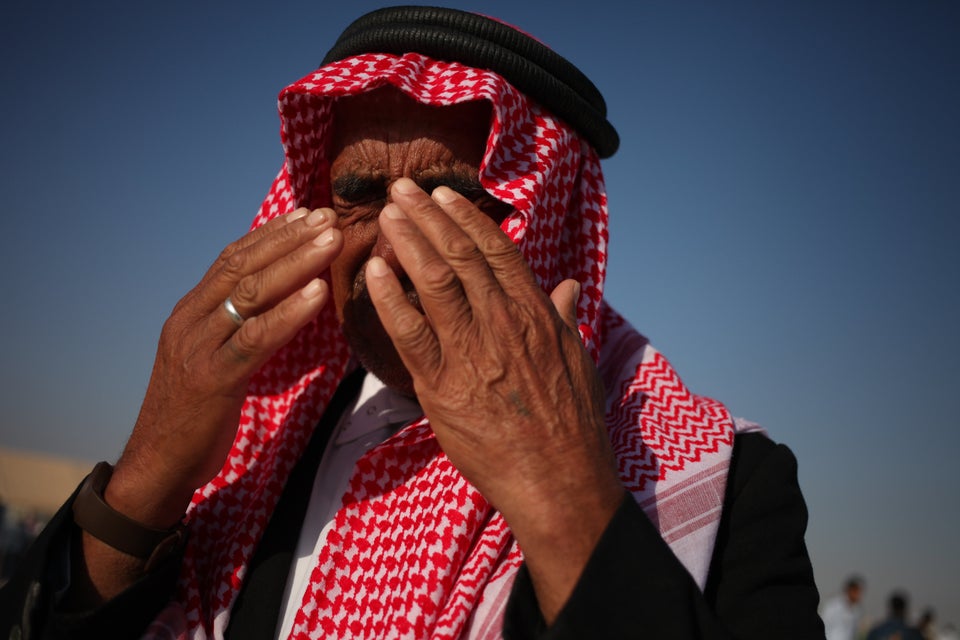 Syria War In August (Warning: Graphic Images)
Popular in the Community