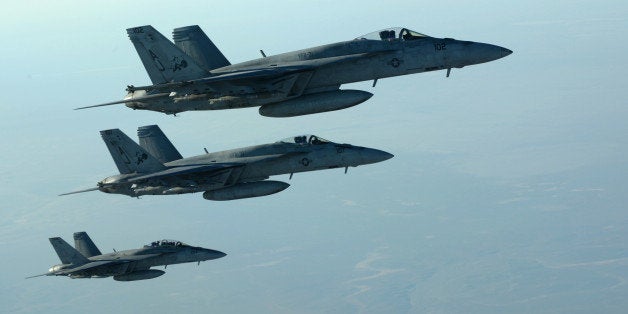 As the military campaign against the Islamic State expands into Syria, its cost will increase as well. According to one defense spending expert, the United States' war on the militant group could now be costing taxpayers up to $1.5 billion a month.
"On an annual basis, I estimate the operations will cost somewhere between $15 and $20 billion," Gordon Adams, a professor of U.S. foreign policy at American University, told The Huffington Post. During the Clinton administration, Adams served in the Office of Management and Budget, where he oversaw budgeting for national security and international affairs.
Adams originally calculated the costs of campaign against the Islamic State, also known as ISIS or ISIL, to be $10 billion to $15 billion per year. Since the U.S. has expanded the operation to include airstrikes on Syria, Adams has increased his initial estimate by $416 million a month, or nearly $5 billion per year in added costs.
The majority of the $15 to $20 billion total comes from airstrikes, which Adams estimates will cost about $8 billion a year. The first set of raids in Syria, which occurred Monday night U.S. time, included 47 Tomahawk cruise missiles launched by U.S. warships and more than 200 airstrikes by American and coalition jets.
Training and equipping Iraqi and Kurdish ground forces will cost $3 billion, and providing military support for moderate Syrian forces in Saudi Arabia will cost another $1 billion, according to Adams. The remaining costs are associated with the price of coalition building.
The rough estimates, which he referred to as "back-of-the-envelope calculations," are based on the costs of previous air operations in the Middle East and of ground support in Iraq and Afghanistan.
The U.S. would incur these costs in addition to the Obama administration's request for $496 billion in general Department of Defense funding for fiscal year 2015. Thus far, the administration has funded counterterrorism operations mainly through the Overseas Contingency Operations fund, a separate spending provision in the defense budget. Under a continuing resolution passed by Congress earlier this month, anti-ISIS operations in Iraq and Syria will be financed by OCO funds carried over from the fiscal 2014 budget. But this funding will only last through Dec. 11, at which point Congress will have to reach a new budget agreement.
On Thursday, the Pentagon estimated the cost of U.S. military operations in Iraq and Syria to be roughly $7 million to $10 million per day -- or about $210 million to $300 million per month. Earlier administration estimates, which covered operations in Iraq but not Syria, had put the cost at about $7.5 million per day.
Asked Friday about the Pentagon's new estimates, Adams said, "This is most certainly an underestimate. Does not include support for Iraqi or Syrian opposition forces, not assistance to coalition partners."
This week, Pentagon officials indicated that Monday's strikes were only the start of a sustained campaign to destroy the Islamic State -- an effort that they said could take years.
Meanwhile, the White House is seeking financial support from the more than 50 countries that have agreed to assist the U.S.-led campaign against the militants.
Of those countries, only a few have joined the U.S. in conducting air and missile attacks in Syria. But Adams said it is unlikely that those countries will lend financial support to U.S. operations.
"There's always a chance," Adams said, but added that those nations will likely be more focused on covering their own costs. "Historically, aside from the Gulf War, when coalitions have been put together of this nature, they generally pay their own way."

Before You Go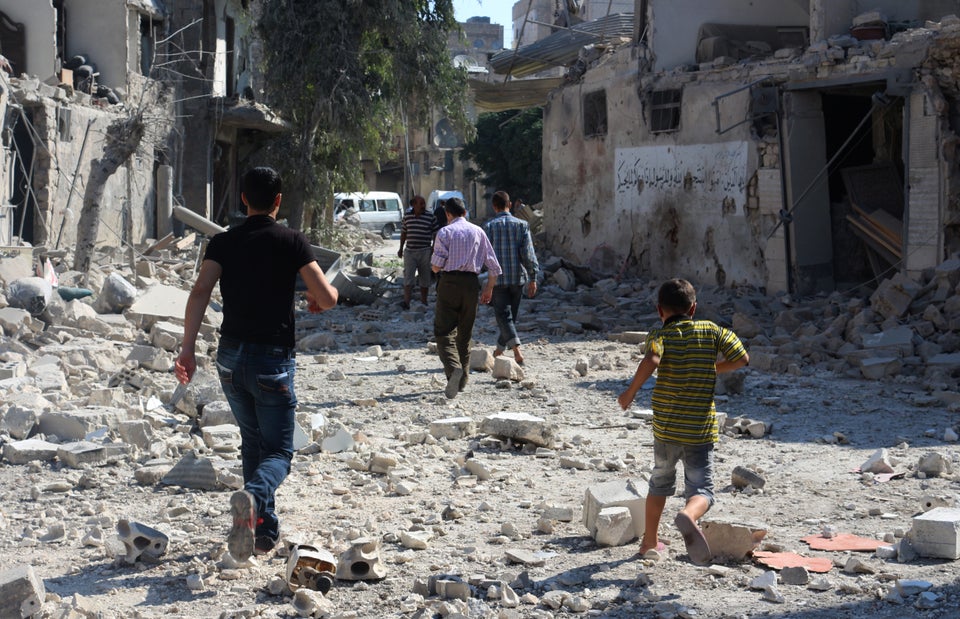 Syria War In August
Popular in the Community