WASHINGTON -- The top two senators on the Armed Services Committee are urging President Barack Obama to get tougher on Syria, including considering "limited military options," such as air strikes, working with Turkish forces and boosting aid to Syrian opposition groups.
"We write to express our strong belief that it is in our national security interest to take more active steps, together with our friends and allies in the Middle East and Europe, to stop the killing in Syria and force Bashar al-Assad to give up power," the senators wrote, adding that 70,000 people have been killed in the troubled nation, with 1 million displaced.
"The longer the conflict in Syria goes on, the worse its consequences are becoming. The potential use of chemical weapons only makes the case for greater action more compelling and urgent," they argued.
And they urged Obama to consider using the U.S. military.
"We believe there are credible options at your disposal, including limited military options, that would require neither putting U.S. troops on the ground nor acting unilaterally," the letter continued.
Levin and McCain recommended that Obama take three steps:
First, we urge you to lead an effort, together with our friends and allies, to degrade the Assad regime's airpower and to support Turkey if they are willing to establish a safe zone inside of Syria's northern border. As the Commander of U.S. European Command and NATO's Supreme Allied Commander, Admiral James Stavridis, testified this week to the Senate Armed Services Committee, the Patriot missile batteries that have already been deployed to southern Turkey could be positioned – again, with Turkey's consent – to protect the safe zone, and doing so would be a powerful disincentive for the Assad regime's pilots to fly in that area. Moreover, the Patriots could be used to defend against the Assad regime's increasingly frequent use of SCUD missiles -- weapons that the regime has used to indiscriminately kill hundreds of people in northern Syria, and that can also be used as delivery vehicles for chemical weapons -- should they be directed against the safe zone.

Second, General James Mattis, the Commander of U.S. Central Command, testified last week to the Senate Armed Services Committee that "a fair amount" of Assad's aircraft could be destroyed on the ground using precision airstrikes. Such a mission could also include Assad's SCUD missile batteries and would not require American or allied pilots to fly into the reach of Syria's air defenses. We urge you to work with our friends and allies, as well as regional organizations, to consider this limited option.

Finally, we urge you to provide more robust assistance directly to vetted opposition groups. We believe such assistance should include tactical intelligence and increased deliveries of food and medicine, fuel, communications equipment, medical care for the wounded, and other humanitarian assistance. To this end, establishing a safe haven inside Syria would also serve the important goal of delivering humanitarian assistance more effectively.
The White House has said the use of chemical weapons in Syria would be a red line in the conflict, but so far has reacted cautiously to the new reports.
A spokesperson for the White House was still evaluating the letter, and had no immediate comment.

The full letter is here.
Before You Go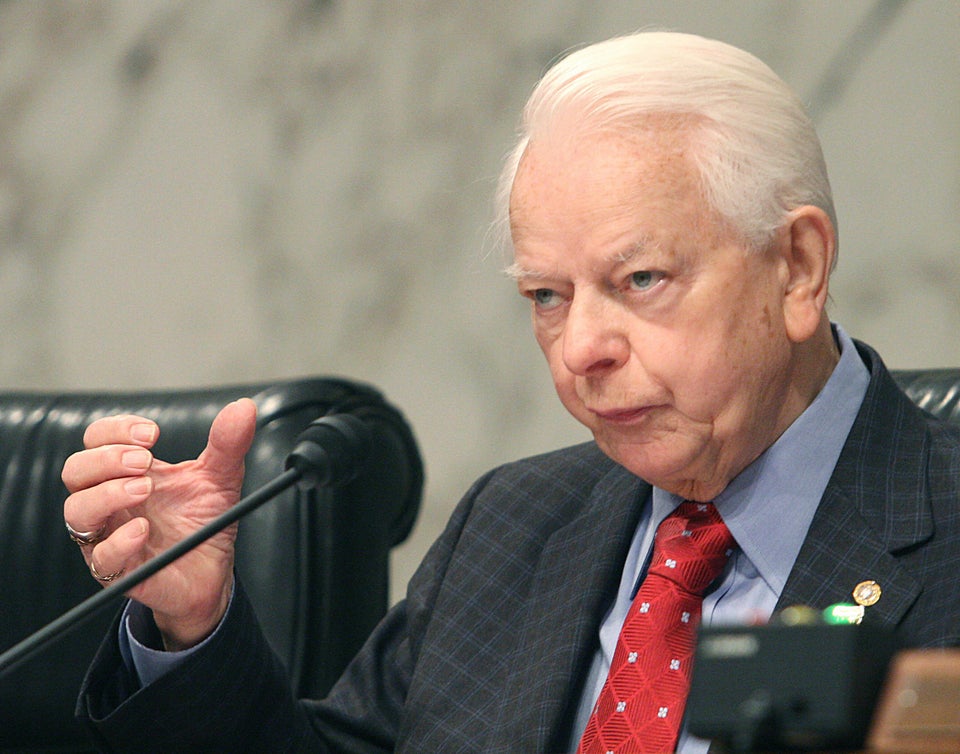 Longest Serving Senators In U.S. History
Popular in the Community