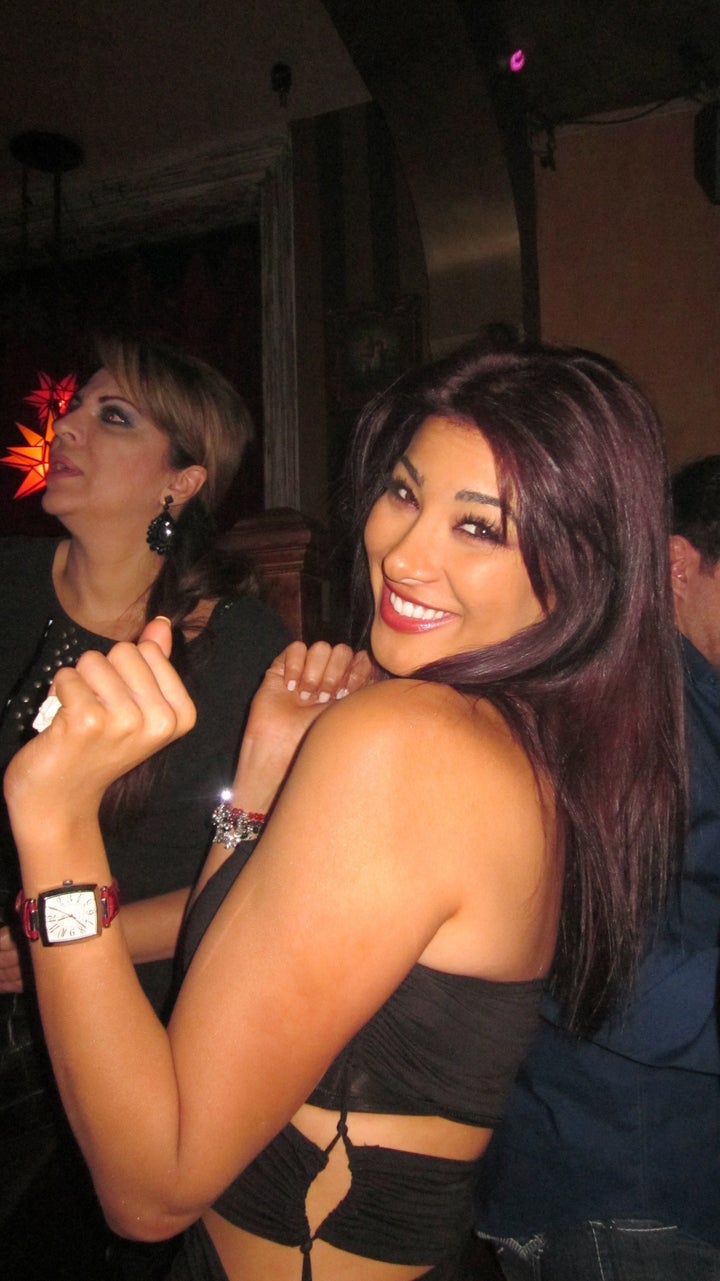 Graphic footage of dead children in amateur videos is not the image Syrian President Bashar al-Assad wanted to be associated with his name; furthermore, it is certainly not the image he paid professional public relations consultants to build.
Years before he began his regime's bloody crackdown on the pro-democracy uprising by the people of his country, Assad launched a charm offensive that aimed to change his image from what many saw as an oppressive dictator who inherited power from his father to a young transformative leader.
To assist with this task, Assad resorted to the services of a top PR agency based in New York; which, in a statement to Al Arabiya English, now claims that despite its advice for the young president to listen to his people; the "regime chose to save itself rather than the country".
Brown Lloyd James (BLJ) managed to feature the Syrian first lady in Vogue magazine, calling her a "Rose in the Desert" and showing her in all the glamour usually reserved for princesses of fairytales. The interview was conducted by the magazine's long-time Paris editor Joan Juliet Buck; who since publishing the interview has parted ways with the Vogue after nearly a 40 year-relationship.
The "Rose in the Desert" story was terribly ill-timed as Asma's husband's forces began to kill peaceful protesters. Shortly afterwards, Vogue removed the story from their site (although it can still be found online).
According to a document published on the U.S. Foreign Agents Registration Act website, the office of Asma al-Assad paid $5,000 per month to BLJ, which claimed its work for Syria has ended in December 2010.
However, the company continued to work with the Syrian government by sending a four-page memo in May 2011 offering advice on strategy for handling and improving the public image of the regime as it escalated its violent crackdown to crush the uprising. The memo was published by Wikileaks during the first week of July with 2.4 Syrian million documents.
For its part, the Syrian Expatriates Organization (SEO), a non-profit educational organization registered in the U.S. with a declared mission to "support the Syrian people in their struggle for freedom," condemned BLJ for its work to promote a friendlier image of the Assad's regime, but BLJ partner Mike Holtzman defended his company's position. In an interview with The Cable blog, Holtzman said their official work with Syria came at a time when the U.S. government itself had high hopes for reform in the country.
The May 2012 memo was a "last-ditch" effort "to encourage a peaceful outcome rather than violence," he said.
A league of extraordinary clients
Holtzman, a former White House staffer during the Clinton administration, worked with other high profile clients in the Middle East before Syria. According to his bio, which has since been removed from the BLJ website, he led the firm's work on behalf of Qatar's successful bid for the 2022 FIFA World Cup. He also worked on behalf of Iraqi politician Ayad Allawi, who went on to become the country's first prime minister after the U.S. invasion.
BLJ clients in the region also include the ousted Qaddafi regime in Libya and Mujahideen-e-Khalq (MEK), an Iranian opposition group classified as a terrorist organization by the U.S. State Department.
Many of their clients in the region are based in Qatar, where BLJ has an office in the capital Doha. For example, BLJ helped Al Jazeera English news channel to be featured in a segment on "The Daily Show with Jon Stewart" in 2006 as the channel struggled to have a footing in the American TV market.
But it was the company's relationship with the Syrian regime that brought BLJ most of the bad publicity. This relationship was first revealed in leaked emails published by the Guardian in May 2012. The emails included an exchange between Holtzman and his former intern Sheherazad Jaafari, who is also the daughter of Syria envoy to the U.N. Bashar Jaafari. Sheherazad, who usually goes by the name Sherry in the States, was advising Assad on how to handle Western media.
Just before Assad's 2011 interview with ABC News's Barbra Walters, previously leaked emails showed that Sherry wrote to Luna Chebel, a former Al Jazeera journalist and one of Assad's media advisors based in Damascus, recommending that Assad plays up the role of armed anti-government groups, and acknowledge some mistakes have been made but stress that his government is part of the solution. "American psyche can be easily manipulated when they hear that there are 'mistakes' done and now we are 'fixing it,'" she wrote.
Jaafari eventually helped Walters secure the interview with Assad in December 2011. In return, Walters endorsed Jaafari to be accepted into a prestigious graduate program at Columbia University's School of International and Public Affairs (SIPA). Walters later apologized for reaching out to contacts to help Jaafari.
Few weeks later, Jaafari received an email from Holtzman in which he told her that he wished he was in Damascus to help the Assad regime burnish its image. One year earlier, he was actually there, attending a performance at the Dar al-Assad opera, sitting only one seat away from Asma, according to a seating chart attached with an email sent by Jaafari.
Recent revelations have put BLJ in an uncomfortable position at the front and center of international politics whereas the company used to play its role behind the scenes in the past. This might affect the company's ability to acquire new costumers. In September 2011, the Human Rights Logo Initiative said it will no longer deal with BLJ after Mother Jones magazine exposed the company's work for Gaddafi's regime.
In a written statement submitted to Al Arabiya, Brown Lloyd James said the following:
"It is important for your readers to place our role in Syria in the proper context. We do not currently represent any Syrian interests. We have not set foot in the country since 2011. Our last recommendation was an unsolicited attempt to spare the country further bloodshed.
Our limited work in Syria, which began with an American-sponsored project to bring together and educate children with disabilities, ended more than one year ago.
We stand by our work in Syria, which occurred during a period of peace and optimism that Syria could be a constructive partner in the international community. We are profoundly saddened by the horrific violence taking place today. Our memo from over a year ago was volunteered as a last ditch attempt to tell the regime that it must listen to its people. Had that memo been heeded, Syria would be a much different place today. Alas, the regime chose to save itself rather than the country. We fully stand by the memo and our work."
Despite BLJ's position of standing by their work in Syria; many observers might still have serious questions about their choice to work for such a regime.
Some might also have questions about the ethicality of the PR practices followed during the period BLJ worked for Assad.
One leaked email obtained by Al Arabiya English, shows that Holtzman wrote to Sherry Jaafari (who was still working with BLJ and arranging for the Vogue story) on December 13, 2010 asking her to "remember that Joan has no impression at all of Syria."
According to the leaked email, Holtzman goes on to instruct Sherry to "not mention anything controversial to her (Joan)", this included "lists Syria maybe on, rumor, etc."
"What she (Joan) sees must 100 affirmative," concluded Holtzman.
In the "Reputation Management" page in BLJ's website, the company explains: "Things happen in the course of global events that can quickly change your public image. A positive reputation and image are powerful strategic tools and effective insurance policies should something go wrong."
Given the recent events in Syria and how it affected its public image, it seems BLJ might be in need of some of its own remedies. (AA)
Related
Popular in the Community