In March 2011, Syrians rose up against the government of Bashar al-Assad. Four years later, Syria has been torn apart by the bloody conflict that ensued. Some 200,000 Syrians have been killed and nearly half the population displaced.
The contrast between Syria in 2011 and today is even visible from space. Satellite images show the number of lights visible at night has fallen by 83 percent in Syria since March 2011, according to analysis by China's Wuhan University and the University of Maryland in the U.S.
"Taken from 500 miles above the earth, these images help us understand the suffering and fear experienced by ordinary Syrians every day, as their country is destroyed around them," the project's lead researcher Xi Li said in a press statement. The images were released on Thursday by #WithSyria, an international coalition of 130 humanitarian and human rights organizations advocating for victims of the conflict.
"Four years since this crisis began, Syria's people have been plunged into the dark: destitute, fearful, and grieving for the friends they have lost and the country they once knew," warned David Milliband, the president and CEO of the International Rescue Committee which is a member of #WithSyria.
The researchers found that night-time light had declined sharply throughout Syria, but some areas had gone almost entirely dark. The northern province of Aleppo, which has been ravaged by the war, lost 97 percent of night light since 2011. By contrast, the Syrian capital of Damascus lost 33 percent of night light in the war to date. "Satellite imagery is the most objective source of data showing the devastation of Syria on a national scale," Xi Li said.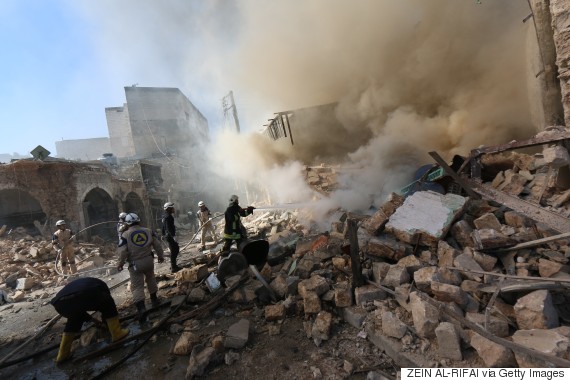 Syrian fire fighters put out a blaze at the scene of a reported barrel bomb strike by Syrian government forces on March 5, 2015 in Aleppo. (ZEIN AL-RIFAI/AFP/Getty Images)
Another group of aid organizations on Thursday warned that the international community is failing to address a humanitarian crisis of historic proportions in Syria.
"Every day Syrian medics, aid workers and teachers are taking enormous risks to help their neighbors and loved ones, while the international community continuously fails to pursue a political solution and an end to the violence and suffering," President of the Syrian American Medical Society Zaher Sahloul said.
Watch the 'Turn The Lights Back On' campaign's video below, and go to the #WithSyria website for ways to help.
Related
Before You Go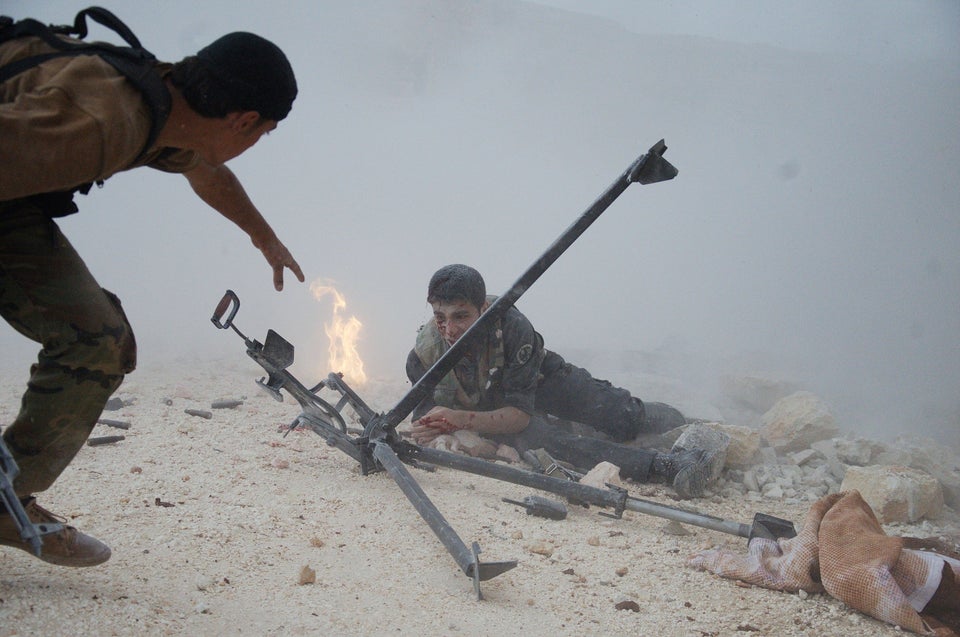 War In Syria
Popular in the Community