 BEIRUT -- Syria's medical system is at a "breaking point" after years of targeted assaults and deteriorated supply, a group of more than 50 medical professionals have declared in an open letter published in a leading medical journal on Monday.
"Systematic assaults on medical professionals, facilities, and patients are breaking Syria's health care system and making it nearly impossible for civilians to receive essential medical services," the letter, published online in the Lancet, states. "The targeted attacks on medical facilities and personnel are deliberate and systematic, not an inevitable nor acceptable consequence of armed conflict. Such attacks are an unconscionable betrayal of the principle of medical neutrality."
Last week, the United Nations cited the targeting of hospitals and doctors by the Syrian regime as a particularly cruel "weapon of war," and said that impartial first responders from the Red Cross and Red Crescent have frequently found themselves under attack.
Hospitals in almost every major city under regime assault have been targeted or destroyed over the past two years, and medical care for extreme injuries has largely been moved to makeshift field hospitals -- and sometimes an available living room. According to the World Health Organization, more than a third of Syria's hospitals have been destroyed completely.
One such airstrike, on the Dar al Shifaa hospital in Aleppo, prompted global outrage when videos of the attack were smuggled out of the country late last year. The hospital was leveled in the bombing.
Meanwhile, basic supplies and the availability of professionals to care for the sick and injured remains a major concern. In one major bombarded city, the number of doctors plummeted from more than 5,000 to less than 40 by early 2013, according to an assessment by a United Nations review team.
Wissam Tarif, the Beirut-based Syria country director for the advocacy and aid group Avaaz, told The Huffington Post that the mere availability of medical supplies remains a major obstacle to providing quality health care inside Syria, particularly in areas under rebel control.
"It really varies from area to area, but there isn't any one area that you can say has a good amount of medical supplies," Tarif said, adding that civilians have died in rebel-held areas from chronic ailments that could be easily managed or treated using modern medicine elsewhere.
"In Raqqa, for instance, the dialysis center wasn't functioning for a while, and many people died from that," he said. "And in the parts of Homs that are under siege -- these people don't even have food, let alone medical supplies. People are dying from that, too."
Although international agencies have begun to significantly step up the supply of blood bags and other basic equipment, the vast majority of aid has to be smuggled into the country, Tarif said. The process can be arduous and risky, limiting the amount of material that can be moved at one time. Over the past year, Avaaz has coordinated the smuggling of more than $1 million in medical supplies through an underground network of routes in Lebanon and Turkey, NPR reported.
To the signatories of the Lancet letter, such stopgap measures are hardly enough in a country where, they write, children have gone without vaccinations, women give birth without medical assistance, and many patients undergo surgery without anesthetics.
International attempts to quell or negotiate the crisis in Syria, including the efforts by the Obama administration to bring Syria's chemical weapons under the control of the international community, the writers add, should not distract from the immediate needs of the crisis at hand.
"Millions have been driven from their homes, families have been divided, and entire communities torn apart," the letter states. "We must not let considerations of military intervention destroy our ability to focus on getting them help."
Over the past week of international diplomacy, monitoring organizations and a count by the Washington Post have noted that more than 1,000 people were killed in Syria's civil war, which has taken more than 100,000 lives in 2 1/2 years.
Related
Before You Go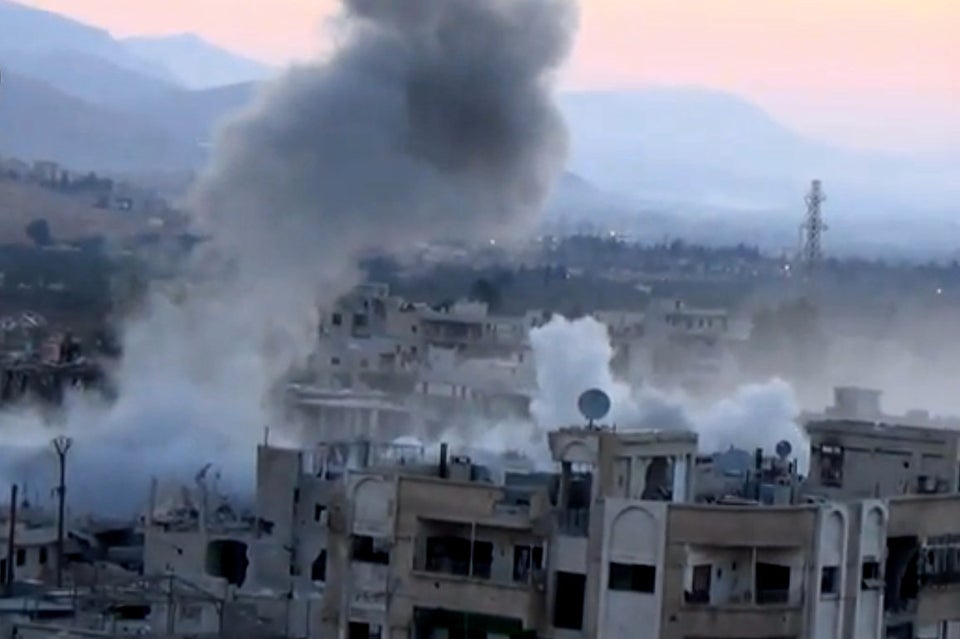 Syria War In September
Popular in the Community