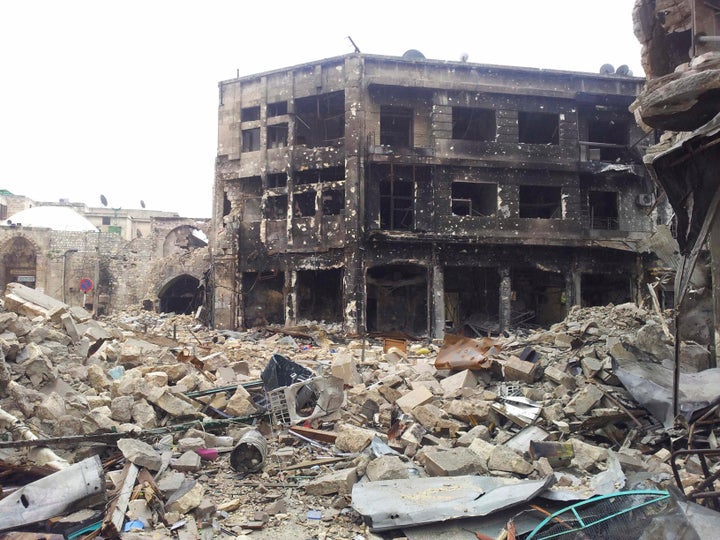 Syria endures as one of the world's greatest cultural crossroads. Its architectural and archeological record lends dignity and pride of place to its citizens and inspires millions outside its borders whether or not they ever visit in person. All are drawn to a continuum of history in the face of adversity, upheaval, and hope alike; prehistory giving way to the bronze age, the classical splendor of dynastic Greece and Imperial Rome, the crucible of Christianity with its once dominant base in Byzantium, the arrival of Islam, the Ottoman suzerainty, and colonial boundary-making as threshold to diverse independent modernity. Magnificent evidence for each stands in place as a measure of temporal survival and respect for the past even in the face of such epochal social and religious shifts. It is a living testimony to multiculturalism as a political force now recognized as inevitable for any destined to survive in the 21st century. The question today is, can this precious national patrimony survive another year or even a few more months? What is already lost or in destruction's immediate way?
Developments exemplified most ominously by the "red line" transport of chemical weapons towards the missiles of prospective deployment, along with suspensions of the Internet and travel access, the defection of senior Baathist officials and Russia's apparent resignation to Assad's end, all cast such survival in doubt. There is a profound existential threat to the oldest continuously inhabited civilization on earth and its peerless built legacy.
The conversion of Saul to Paul of Tarsus as proselytizing preacher and saint took place here following a visitation from Jesus, the eternal embodiment of a living God. That cataclysmic vision and resulting exultation signaled an age of resurrected spirit in the lives of terrestrial man. It is an event that remains a blueprint of the re-born believer -- a prototype so fundamental to a broad swath of contemporary Americans. It happened amidst places still standing, where the Aramaic language of Christ is alone yet spoken by a descendant, and so far tolerated, flock.
There is no moral equivalence of monuments to human life. To imply otherwise is offensive and no one of common decency does so. Yet Syria as one of the few outlaw governments on the planet who has refused to ratify the 1993 Convention on the Prohibition of Chemical Weapons is clearly capable of destroying people and sheltering context alike.
In that regard the greater internecine tragedy has been long unfolding and seems poised to spread: Here is where the humanitarian world focus must be kept. Nonetheless, evidence of past achievement and the shared values passing across generations to which venerated heritage sites and objects vividly testify defines the binding culture, needed not only in the present day but also (and especially), as a basis of unifying purpose essential to future recovery. While immeasurably less valuable, the economic imperative of tourism adds even more to the preservationist stakes now at hand.
Life deprived of collective pride and grounding common identity is less worthwhile; without them, yet another crack opens to rootless anarchy in the place of shared determination.
That is one reason that the Syrian Arab Republic was a charter 1954 signatory to UNESCO's Hague Convention for the Protection of Cultural Property in Armed Conflict (in sad contrast to its stance 40 years later against an international chemical weapons ban). Enlightened nations saw how the physical destruction and visible scars of the Second World War served only to compound the loss of life and the challenges for survivors to prosper and propagate anew by diminishing collective memory and those places of bright civic pride and personal devotion that sustain them over time.
Like UNESCO there are private organizations such as the World Monuments Fund working in purposeful lockstep with other NGOs concerned with the immediate human toll -- all while responsible governments and attendant armed forces chart tactics to a shared strategy to help end Assad's violent cultish tyranny and replace it with some secure trajectory towards peace and justice for all, whatever its citizens determine is the best path forward to that end.
In the midst of The Battle of Britain, when Prime Minister Churchill was challenged in Parliament by a member of his own party to defend a request for arts funding, he famously replied, "I do it, sir, to remind us all what we are fighting for."
Those devoted to any sort of enduring solution in Syria are wise to bear its heritage in mind not as an elitist indulgence but as a cornerstone of dignified purpose, especially in the likely face of continuing strife in the wake of an Assad departure however soon it occurs.
REAL LIFE. REAL NEWS. REAL VOICES.
Help us tell more of the stories that matter from voices that too often remain unheard.