At least 18 ancient mosaics depicting scenes from Homer's "The Odyssey" have been stolen in northern Syria, the culture minister was quoted as saying on Sunday.
"These mosaics were stolen during illegal excavations" on archaeological sites in the war-torn country's northeast, Lubana Mushaweh said in an interview published on Sunday by the government daily Tishreen.
"We have been informed that these mosaics are now on the Syrian-Lebanese border," she said without elaborating.
As the nearly two-year Syrian revolt has morphed into an armed insurgency, experts say fierce fighting and deteriorating security have left the country's extraordinary archaeological heritage susceptible to damage and prey to a rising number of looters.
The minister said that an Aramaic gold-plated bronze statue was stolen from the Hama museum, a raging front in the war between loyalist troops and rebels.
Mushaweh admitted that her ministry faced great difficulties in "safeguarding 10,000 historical sites scattered around Syria," cautioning against illegal excavations "which could damage some sites and buried cities."
But she insisted that museums across the country were "well guarded" and "their prized possessions for all humanity have been archived and placed in very secure locations".
Among Syria's archeological treasures are six UNESCO world heritage sites: the Old Cities of Damascus and Aleppo, the ruins of Palmyra, the ancient city of Bosra, Crac des Chevaliers crusader castle, the citadel of Saladin and the ancient northern villages.
UNESCO has launched an appeal for the protection of Syria's cultural heritage in view of the conflict that shows no sign of abating, and which has left nearly 70,000 people dead according to the UN.
Copyright (2013) AFP. All rights reserved.
Related
Before You Go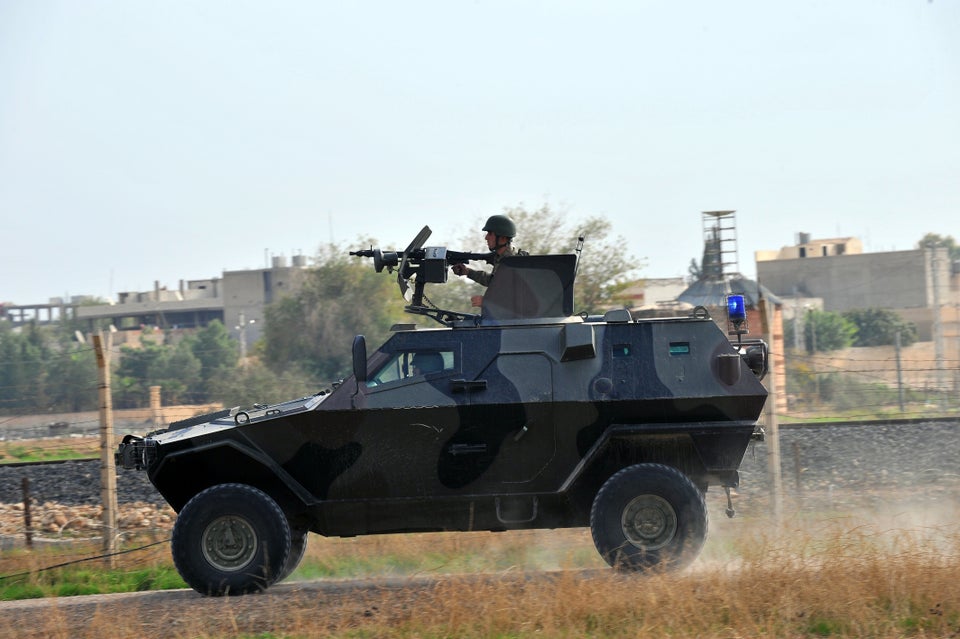 Syria Crisis Spills Over Into Neighbors
Popular in the Community