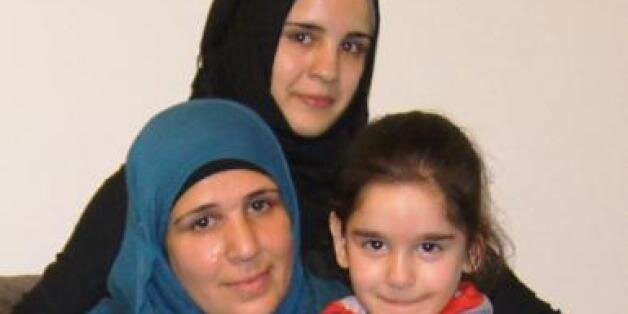 I'm sure most of us can't imagine being uprooted from our homes and forced to flee with only the clothes on our backs. But that's what millions of people face each day.
As Syria enters its 5th year of conflict, 3.9 million people have fled Syria to neighboring countries. And this figure doesn't even include the millions displaced within Syria. When the civil war in Syria first started in March 2011, no one could have predicted it would grow to become the largest humanitarian crisis of our time. And yet here we are.
Having been raised in a diplomatic family, my siblings and I had a first-hand look at the suffering and the needs in war-torn or under developed societies.I participated in airlifts in Haiti and Eastern Europe and had a front row seat to history and diplomacy. My parents didn't want us to just SEE the world, they wanted us to contribute to it. This is why I recently joined the board of the USA for UNHCR, to help raise awareness of the plight of refugees. USA for UNHCR is an American nonprofit that helps and protects refugees and people displaced by violence, conflict and persecution, Together with UNHCR--the UN Refugee Agency--and its partners, they provide life-saving essentials including shelter, water, food, safety and protection. And with support from people like you, we also give refugees the hope and dignity they deserve to help them rebuild their lives.
This issue is especially important to me because in Syria alone, more than half of its refugees are women and children. The statistics are startling: one in four women are now head of their households; more than 2.4 million children inside Syria are not in school; more than 12 million people inside Syria need humanitarian assistance, including more than 5.6 million children; and more than half of the Syrian hospitals have been destroyed.
With stats like these, it's easy to understand why more and more Syrians are in despair. And yet others are hopeful for a better future for themselves and their families. I recently got a chance to talk with Mayada Torkmany, a Syrian refugee who is now living in Chicago with her six children (ranging in age from 4 to 19 years old).
Her story is harrowing -- five months after the start of the war, her husband was killed coming back from work. They fled to Damascus, but their shelter was hit by missiles in the middle of the night and one of her daughters was gravely injured. They then made the decision to flee across the border to Lebanon, where they were assisted by the UN Refugee Agency. After a year and seven months, they were fortunate enough to be among the small number of refugees selected for resettlement in another country. They arrived in Chicago in January.
Mayada's struggles are far from over; neither she nor her children speak English yet, and she must get a job to pay rent. In Syria she didn't work and without knowing the language it makes finding a job that much harder. She is focused on learning English and having her children get an education. Her two oldest are enrolled in GED classes at the community college and her other children are in public school. But it is hard adjusting to a new life and a new language. Her hope is that her children will have a better life here, that they have a chance to get an education so they have a better chance of getting ahead in life.
Mayada's story is just one of the almost four million refugees that currently need our help and deserve our support. Most refugees are still in limbo, unable to go home and unable to continue life as they knew it.
I'll continue to share refugee stories with you, the hopeful along with the sad, in the hopes that you'll be moved to act. It may seem daunting, but these people are worthy of our support. No one chooses to be a refugee, but you can choose to make a difference. And I hope you will.
This post originally appeared at LinkedIn.
Calling all HuffPost superfans!
Sign up for membership to become a founding member and help shape HuffPost's next chapter