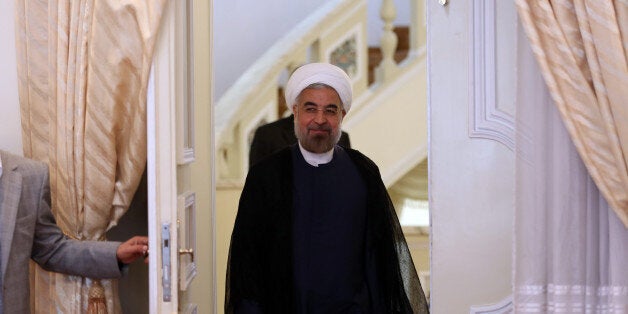 NEW YORK -- With one major diplomatic deal now agreed upon, Iran may be on track to take a formal role in negotiations to end the Syrian civil war.
Secretary of State John Kerry announced on Sunday that the United States and other global powers had reached a deal to slow Iran's nuclear activity. That agreement, and the apparent easing of relations between the U.S. and Iran, could pave the way for Tehran to take a seat at the peace talks.
"Everything now is geared towards showcasing that Iran can play a serious role," said Tony Badran, a research fellow at the Foundation for the Defense of Democracies. "It's already being brought into these kinds of arrangements ... where Iran is a stakeholder."
After months of stalled efforts by the United States and Russia to start negotiations on how to end the civil war in Syria, U.N. Secretary General Ban Ki-Moon announced on Monday that the "Geneva 2" talks will finally convene on Jan. 22. "It would be unforgivable not to seize this opportunity," he said in a statement.
The United States has so far rejected the idea of including Iran in the peace talks, and the two countries have not had formal diplomatic ties since 1979. But President Barack Obama and Iranian President Hassan Rouhani spoke by telephone following the United Nations General Assembly in September, the highest level of communication between the two countries in decades. The Associated Press reported on Sunday that the two countries had also been holding secret meetings in Oman for more than six months.
Badran argued that those steps signal that the United States, despite backing Iran's enemies in Syria, is hoping to draw Tehran into regional diplomacy rather than try to defeat it on the battlefield.
Doing so would likely alienate rebel groups even further from the United States and other Western countries. The United States has supported Syrian rebels, while Iran is a major backer of both Syria and Hezbollah, the Lebanese Shiite group that has sent thousands of fighters to bolster Syrian President Bashar al-Assad's army.
Rebel groups have been frustrated by the small amount of military aid coming from the United States, and Obama's decision not to attack Syria over its use of chemical weapons in August sparked widespread outrage. In recent months, rebel forces have rejected the legitimacy of U.S.-backed leadership groups and taken on a more stridently Islamist tone.
Aaron Zelin, a fellow who studies jihadist groups at The Washington Institute for Near East Policy, said that many rebel units have thought for a long time that the Geneva talks would "[sell] the Syrian opposition down the river."
After announcing the nuclear agreement on Sunday, Kerry refused to directly address the future of the U.S.-Iran relationship. "It's too early for us to talk about other things," he said. But Kerry also called the deal a "first step" for Iran and expressed a desire to see it "rejoin the community of nations in full."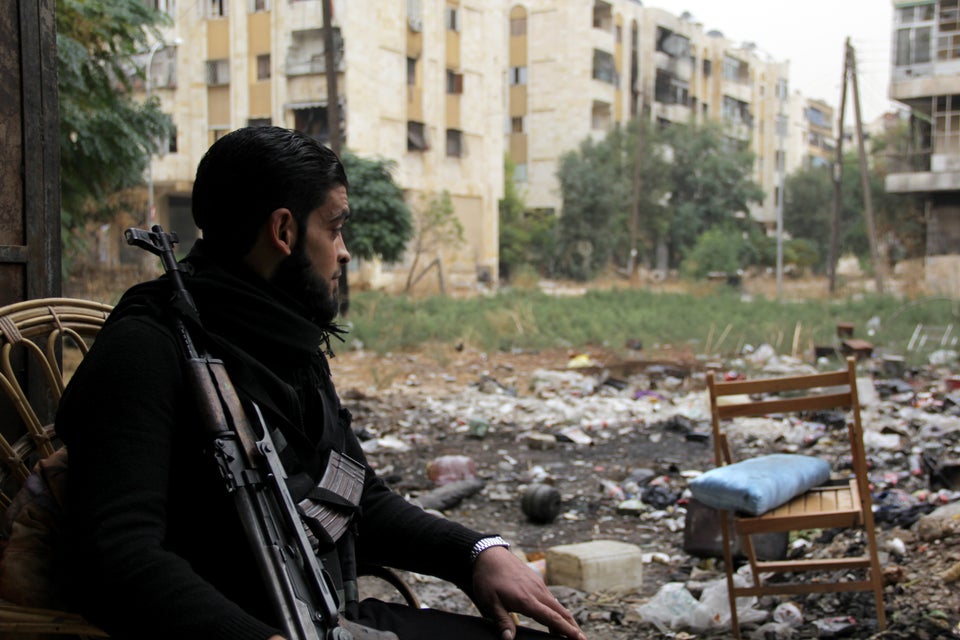 Syria War In November (WARNING: GRAPHIC IMAGES)