The unpopular possibility of U.S. air strikes against Syria has been at least temporarily averted, but a new HuffPost/YouGov poll finds most Americans still have little confidence in either President Barack Obama or Secretary of State John Kerry to handle the situation there.
According to the new poll, just 36 percent of Americans approve of Obama's handling of the Syrian conflict, while 51 percent disapprove.
Surveys on the Syrian conflict have found consistent opposition to U.S. military involvement there. But recent polls by The Huffington Post, the Pew Research Center and Washington Post/ABC News have found Americans largely support diplomatic efforts to get Syria to give up its stock of chemical weapons, even though few have confidence diplomacy will work.
In the newest HuffPost/YouGov poll, opinion on Obama's handling of Syria was starkly divided along party lines, with Democrats saying they approved by a 61 percent to 26 percent margin, while Republicans said they disapproved by a 77 percent to 15 percent margin. A majority of independents also said they disapproved, 57 percent to 26 percent.
Secretary of State John Kerry fared little better than Obama, with only 35 percent saying they approved of his handling of Syria and 42 percent saying they disapproved.
Kerry's poor ratings on handling the conflict follow a Gallup poll conducted earlier in September that found Kerry's overall job performance rating higher than Obama's, with 60 percent saying they approve of the job Kerry is doing as secretary of state and 45 percent approving of Obama's handling of his job as president.
In spite of low ratings for Obama and Kerry on handling Syria, the new HuffPost/YouGov poll shows little evidence Americans trust Congress more to provide oversight on Syria. By a 45 percent to 31 percent margin, poll respondents said they disapprove of Congress' handling of the issue.
Asked to choose between the Obama administration and Congress, 31 percent said they trust the Obama administration more on handling Syria, 32 percent trust Congress more, and 37 percent said that they weren't sure.
The HuffPost/YouGov poll was conducted Sept. 17 and Sept. 18 among 1,000 U.S. adults using a sample selected from YouGov's opt-in online panel to match the demographics and other characteristics of the adult U.S. population. Factors considered include age, race, gender, education, employment, income, marital status, number of children, voter registration, time and location of Internet access, interest in politics, religion and church attendance.
The Huffington Post has teamed up with YouGov to conduct daily opinion polls. You can learn more about this project and take part in YouGov's nationally representative opinion polling.

Before You Go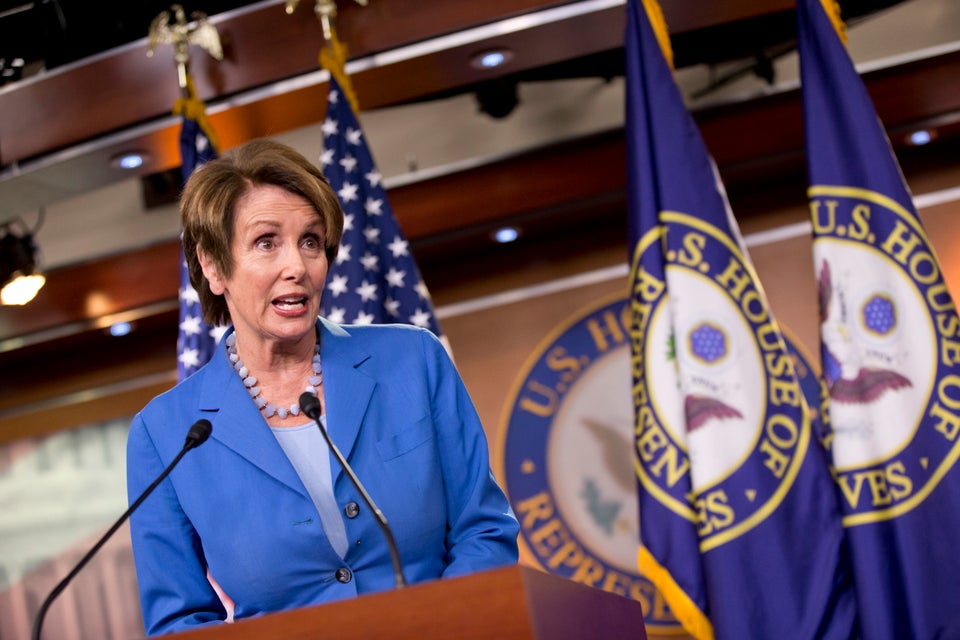 Politicians React To Obama's Syria Speech
Popular in the Community