Few Americans want the U.S. military to get involved in the conflict in Syria, even those who think Syria has used chemical weapons against its people, according to a new HuffPost/YouGov poll.
Only 5 percent of respondents said they would support sending ground troops to Syria, while 68 percent said they were opposed. And support for the military providing weapons to rebel fighters was only barely higher: respondents opposed doing so 51 percent to 12 percent. Conducting air strikes saw 49 percent opposed to 16 percent in favor. Opposition to each type of intervention crossed party lines, with Democrats, Republicans and independents largely in agreement that the U.S. should not intervene.
President Obama suggested at a news conference Tuesday that military options might be on the table if it's proven that the Syrian government has used chemical weapons, but he said more information is needed to link chemical weapons use inside Syria to pro-government forces.
Forty percent of respondents to the new poll said they believe forces supporting Syrian President Bashar Assad have used chemical weapons against rebels there, while 6 percent said pro-Assad forces have not and 54 percent said they weren't sure.
Poll respondents who said they did think Syria had used chemical weapons were more likely than those who did not or who said they weren't sure to support military intervention. Just 24 percent supported arming rebels, 30 percent supported air strikes, and 10 percent supported ground troops. Respondents who said they had heard a lot about the conflict in Syria also were more likely than those who had not to support intervening. Still, even respondents who had heard a lot or who said they thought Syria had used chemical weapons were more likely to say they opposed rather than supported each measure.
Most Americans are not following the conflict in Syria very closely. In the HuffPost/YouGov poll, only 34 percent of respondents said they had heard a lot about the conflict. Another 48 percent said they had heard a little, and 18 percent said they'd heard nothing at all. A Pew Research Center survey released on Monday also found few Americans paying close attention to Syria.
Other polls have found similarly low levels of support for taking military action in Syria. Most recently, a CBS/New York Times poll found that respondents said that they do not think the U.S. has a responsibility to do anything about the fighting there, by a 62 percent to 24 percent margin.
Still, the Pew poll found that Americans say by a 45 percent to 31 percent margin that the U.S. and its allies should take some kind of military action against Syria if the Syrian government's use of chemical weapons is confirmed.
The poll was conducted April 29-30 among 1,000 adults using a sample selected from YouGov's opt-in online panel to match the demographics and other characteristics of the adult U.S. population. Factors considered include age, race, gender, education, employment, income, marital status, number of children, voter registration, time and location of Internet access, interest in politics, religion and church attendance.
The Huffington Post has teamed up with YouGov to conduct daily opinion polls. You can learn more about this project and take part in YouGov's nationally representative opinion polling.
Before You Go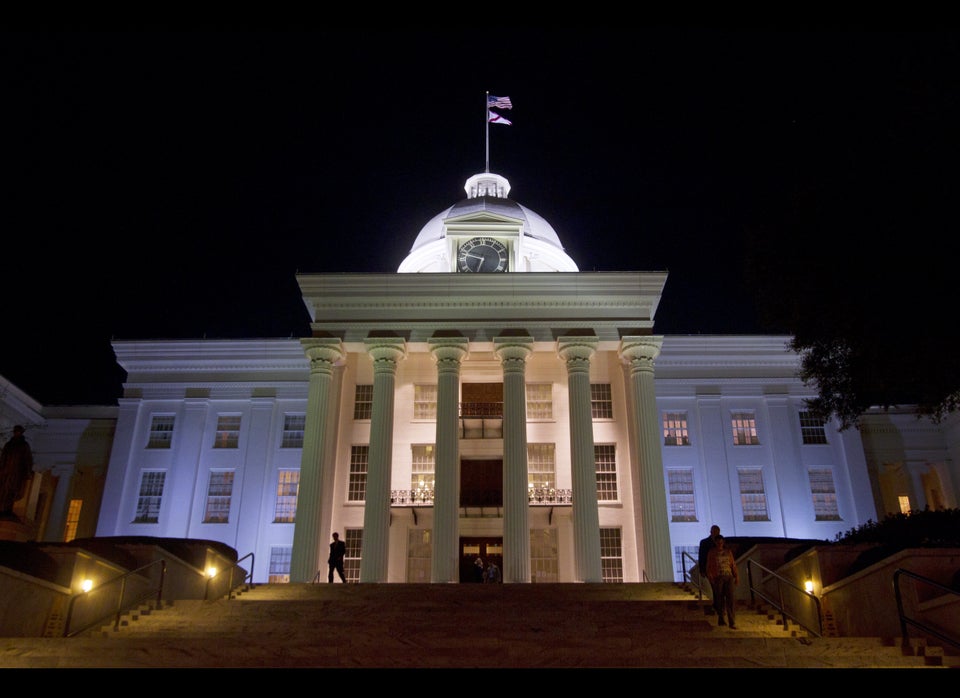 U.S. State Capitol Buildings
Popular in the Community