Americans largely oppose any U.S. intervention in Syria's civil war, according to a new HuffPost/YouGov poll, with only a quarter saying they support air strikes there.
The new poll, conducted after U.S. officials claimed Syria's government killed thousands of civilians with chemical weapons, shows 25 percent of Americans now support air strikes to aid rebels in Syria, while 41 percent said they are opposed. Another 34 percent said that they're not sure.
Support for air strikes has risen since two previous HuffPost/YouGov polls. A poll conducted in April found found that 16 percent of Americans supported air strikes. A poll in June found 19 percent supported air strikes.
A U.S. air attack against Syria appears more likely after Secretary of State John Kerry said Monday that the U.S. believes a chemical weapons attack in Damascus last week was carried out by the Syrian government. NBC News reported Wednesday that one senior U.S. official expects a strike "within days."
The 59 percent of respondents who said they believe Syria has used chemical weapons against rebels there were about evenly divided on whether the U.S. should conduct air strikes, with 37 percent in support and 38 percent opposed. Twenty-six percent were unsure. The June HuffPost/YouGov poll found that a plurality of those who believed Syria has used chemical weapons were opposed to air strikes, 49 percent to 29 percent.
Respondents to the latest poll were divided over whether the U.S. has a responsibility to prevent the Syrian government from using chemical weapons. Thirty-one percent said it does, 38 percent said it does not, and 31 percent said that they were unsure.
Two other options for intervening in the Syrian conflict were even less popular than air strikes. Sending U.S, troops to aid the rebels was opposed by a 65 percent to 11 percent majority of respondents, while providing weapons to rebels was opposed by a 49 percent to 13 percent plurality.
The White House said in June that it would begin sending arms to some rebel groups.
Other recent polls have also shown little American appetite for intervention. A recent Ipsos-Reuters poll found a 60 percent to 9 percent majority of Americans saying that the U.S. should not intervene in the conflict, although that poll did not test support for specific ways of intervening. In that poll, a 46 percent to 25 percent plurality of respondents said that the U.S. shouldn't intervene, even if the Syrian government has used chemical weapons.
The HuffPost/YouGov poll was conducted Aug. 26 and Aug. 27 among 1,000 adults using a sample selected from YouGov's opt-in online panel to match the demographics and other characteristics of the adult U.S. population. Factors considered include age, race, gender, education, employment, income, marital status, number of children, voter registration, time and location of Internet access, interest in politics, religion and church attendance.
The Huffington Post has teamed up with YouGov to conduct daily opinion polls. You can learn more about this project and take part in YouGov's nationally representative opinion polling.
Before You Go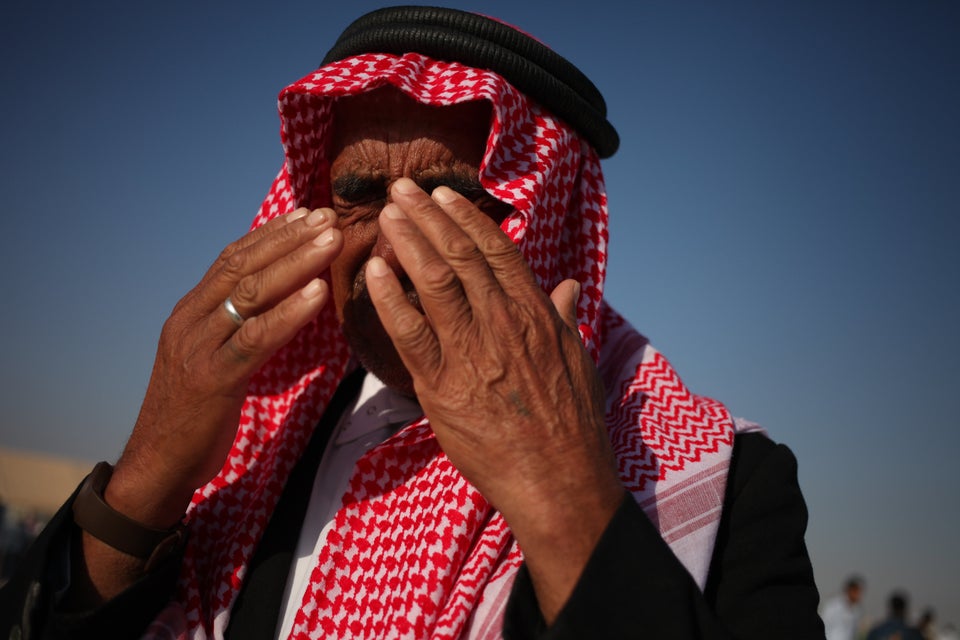 Syria War In August (Warning: Graphic Images)
Popular in the Community