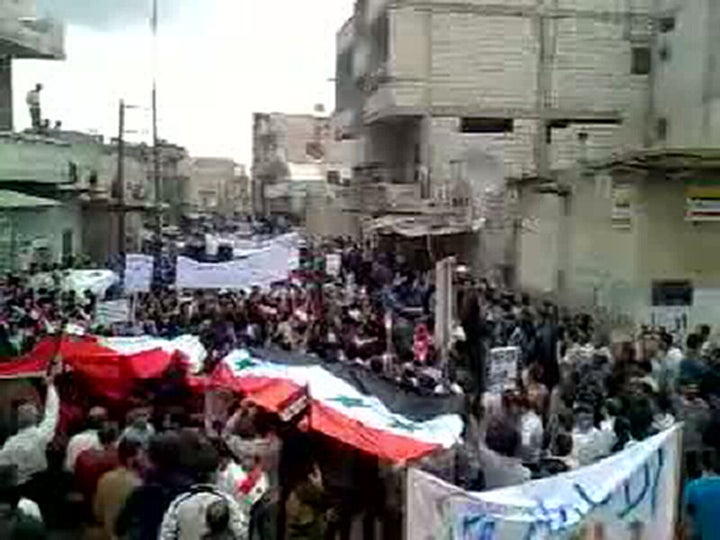 Despite an intensified government crackdown on dissent this week, another wave of protests erupted across Syria on Friday.
Once again activists called for "day of rage" protests to begin after Friday weekly Muslim prayers, piling pressure on President Bashar al-Assad, the AFP is reporting. "To the youths of the revolution, tomorrow we will be in all the places, in all the streets ... We will gather at the besieged towns, including with our brothers in Daraa," a statement on the Facebook page of Syrian Revolution 2011 is quoted as saying.
As Reuters reports, the old Midan district of Damascus was the scene of the biggest protest in the capital since the mass democracy movement began six weeks ago, with over 10,000 demonstrators.
As the Los Angeles Times is reporting, about 500 civilians have been killed by Syrian security forces in the six weeks of unrest. The government has continually blamed the unrest on armed gangs — not true reform-seekers.
View videos of the protests in Syria below: