After more than two years of fighting, Syria's refugee crisis has grown to epic proportions.
More than 2 million people have fled the war-torn country since March 2011, seeking refuge in neighboring nations. Another 5 million are estimated to be displaced within Syria. "We have not seen a refugee outflow escalate at such a frightening rate since the Rwandan genocide almost 20 years ago," U.N. High Commissioner for Refugees Antonio Guterres warned last July.
Despite already housing 2 million Palestinians, Jordan has taken in more than 500,000 registered Syrian refugees. Many more are believed to live in the country unregistered, often with family and friends. Testament to the enormity of the influx is the Zaatari refugee camp, a tangle of thousands of white tents and makeshift buildings that is now sheltering more than 120,000 Syrians.
American photographers Robert Fogarty and Benjamin Reece traveled to Jordan in September with the relief organization CARE International. For years, Fogarty has been working on "Dear World," a project in which he photographs people with messages written on their arms. He worked with survivors of Hurricane Katrina in New Orleans and with victims of Hurricane Sandy in New York.
Reece and Fogarty applied the same principle in Jordan, returning with powerful portraits of Syrian refugees who want to share their story with people abroad.
Take Huda. The 11-year-old girl was wounded when a bomb hit outside her home in Syria. Her family had to hide for hours after the attack, and was only able to reach a hospital after two days. Huda's message was simple: "I want the life I had back."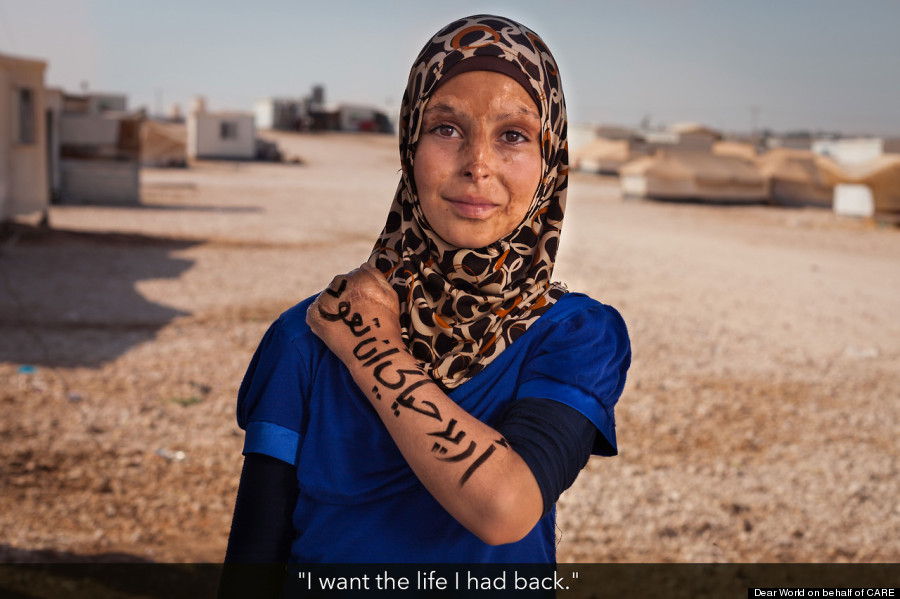 "With conflict, the most compelling images are often people in their most vulnerable state. They're bloody, they're dusty. Those photos are necessary and important to tell stories, but our subjects were not bloody and broken," Fogarty told HuffPost. Many of the people they photographed were "down but not out" and as photographers, Reece and Fogarty "just clicked buttons."
"It's their photo, their message," Fogarty said.
Many of the Syrians the photographers met were volunteering at CARE International aid posts, doing a lot of the intake work on behalf of other refugees.
"Refugees are not a stereotype of helpless people on aid," Fogarty said. "Many of them are doctors, lawyers or university students stuck in the middle of something that really sucks and many of them are using their skills in the best way they can."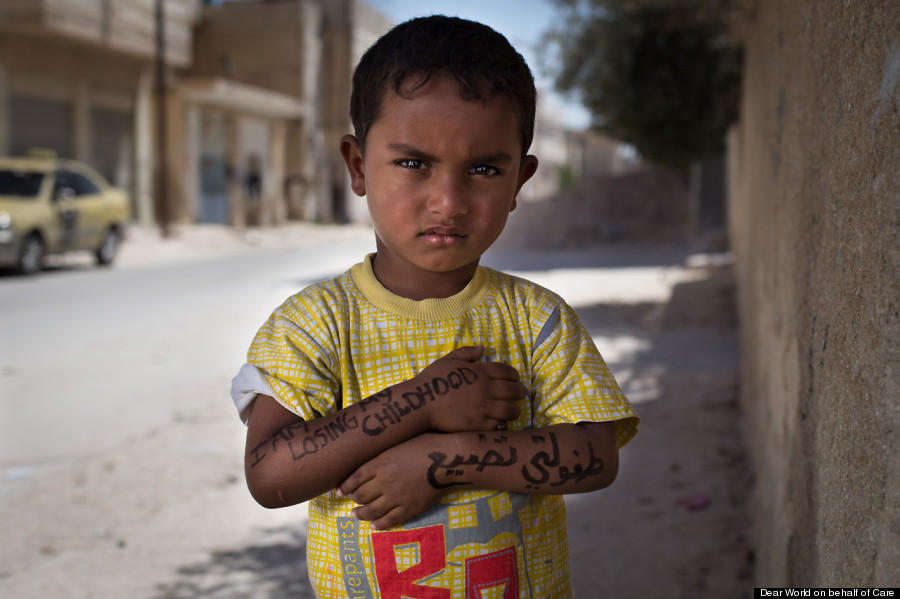 According to the International Red Cross, 30 percent of Syrian refugees in Jordan live in camps, with Zaatari being the largest of those. The camp is located to the north-east of the capital Amman and is under the joint administration of the Jordanian Government and UNHCR, the United Nations' refugee agency. It was first opened in July 2012 and has grown exponentially ever since, becoming the second-largest refugee settlement in the world.
Children, who make up half of the refugee population, lack education. The New York Times reported this month that Jordan's already overcrowded school system is struggling to cope with the influx of refugee children. The newspaper wrote that while more than 81,000 Syrian refugee children are enrolled in a program in Jordan, attendance rates -- especially in Zaatari -- are still low.
"I know the violence makes for a great media story, but the huge tragedy in this all is the long-term impact," said Reece, the other photographer, reflecting on refugee children's lack of education. "A lot of these seeds of violence and discord that are being sown right now will be reaping for the next generation."
"In the age of social media, we're always kind of bouncing to the next crisis, but this is something that's here to stay."
For the photographers, the conditions many Syrians are living in in Jordan prove that temporary shelters can never replace home, a fact that they think many people forget when looking at the conflict from abroad. With their portraits, they hope to show the similarities between refugees and the average newspaper reader.
Reece recounted the moment he met an older Syrian woman, who ran up to him and started petting his face and rubbing his hair. She seemed to say the photographer resembled her son.
"His mom kept trying to lift up the pants from his leg -- basically she was trying to get him to show us his electrical burns, all up and down his legs from being tortured," Reece continued. "Yet he was so humble about the extreme amount of pain he was in. Later he was talking to us, asking about our project, and then he just walked off in the sunset. And you couldn't help but wonder what had happened to him."
He adds, "Hopefully these portraits can help capture a glimpse of that world."
Take a look at the photos below and visit the "Dear World" project here.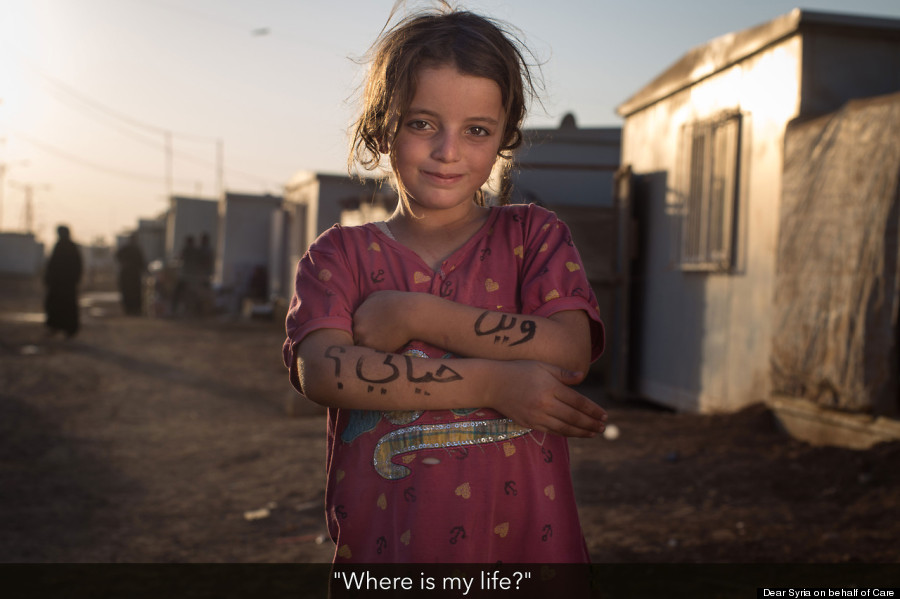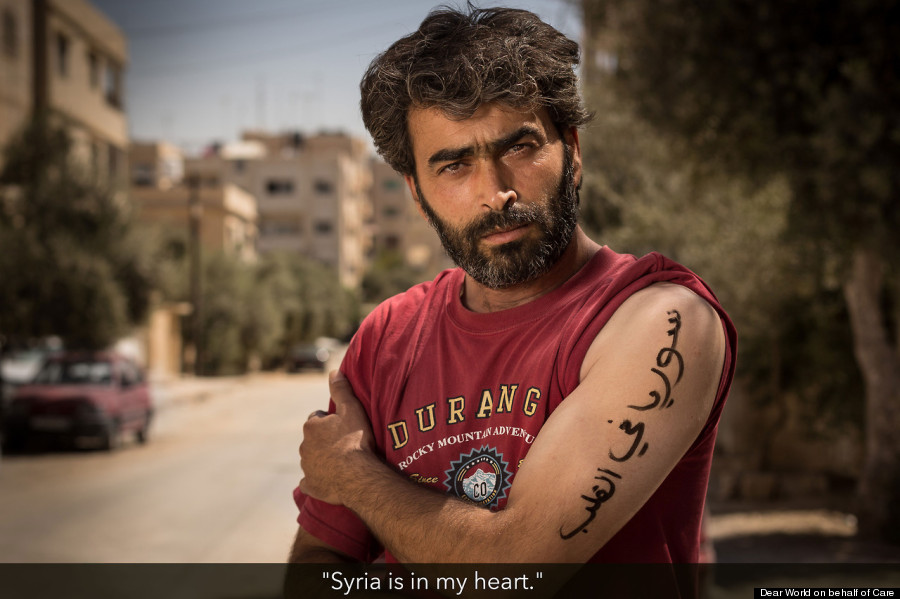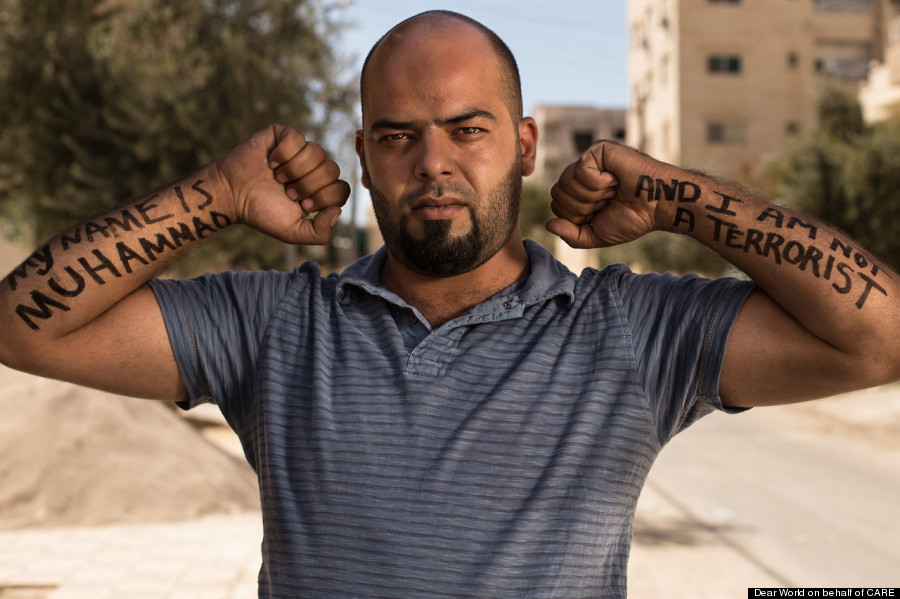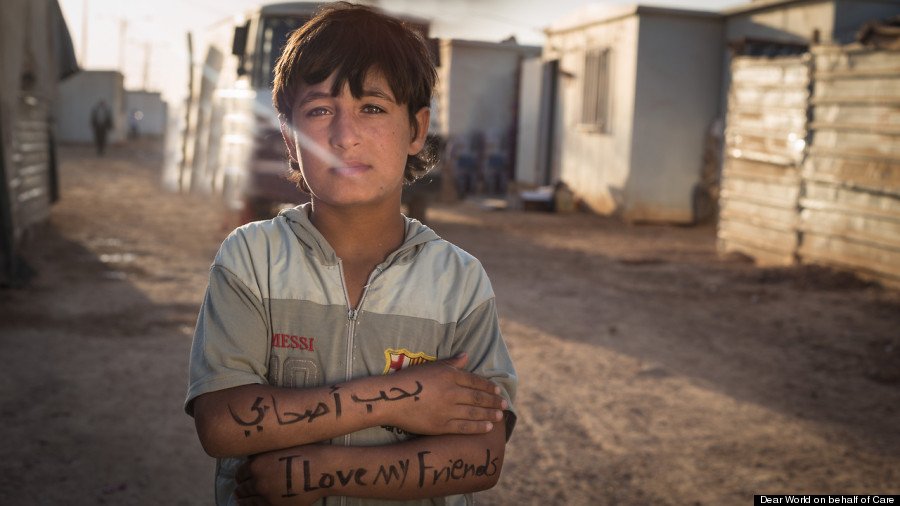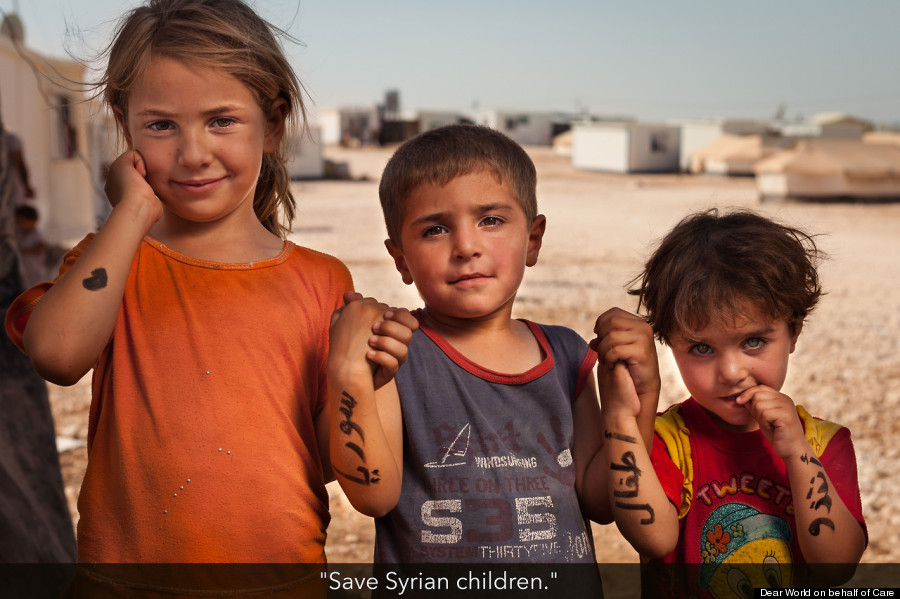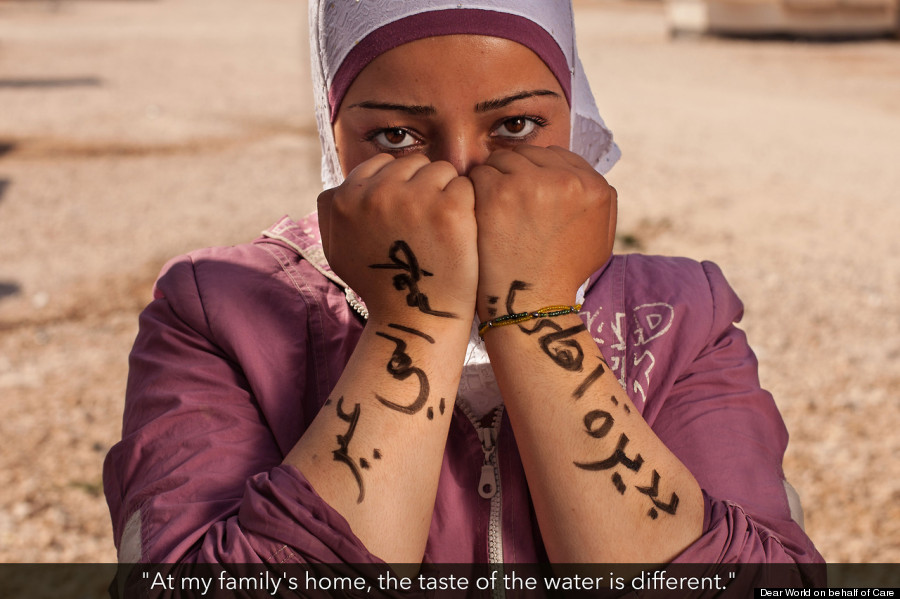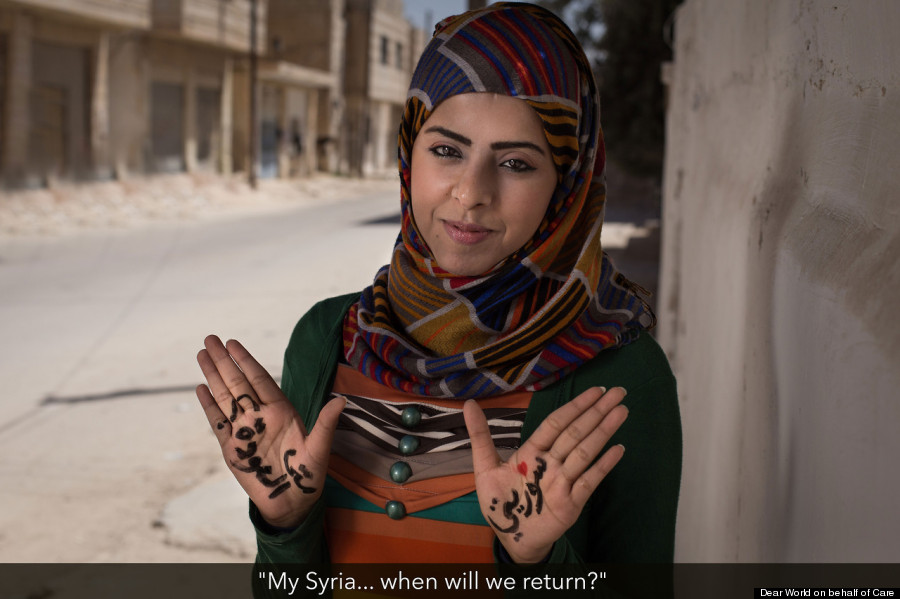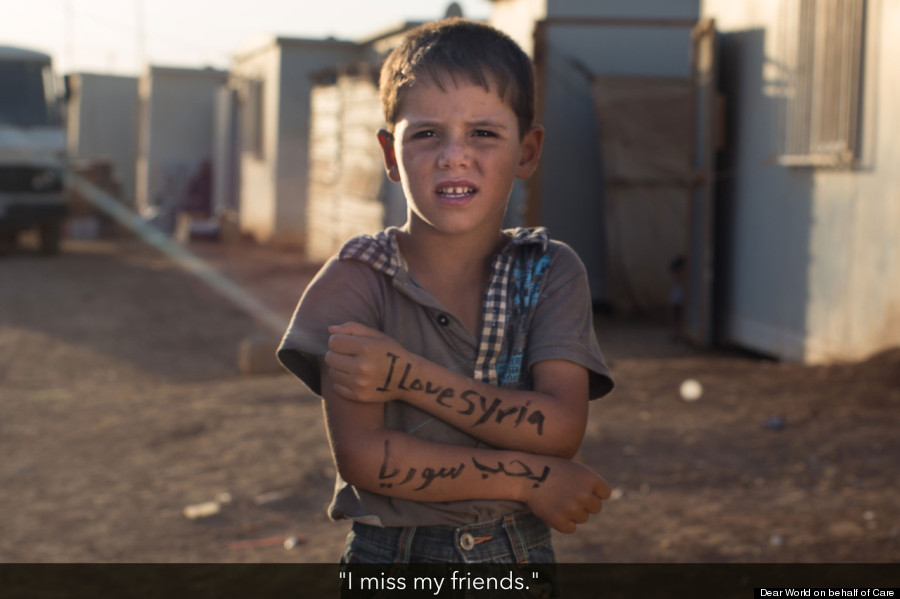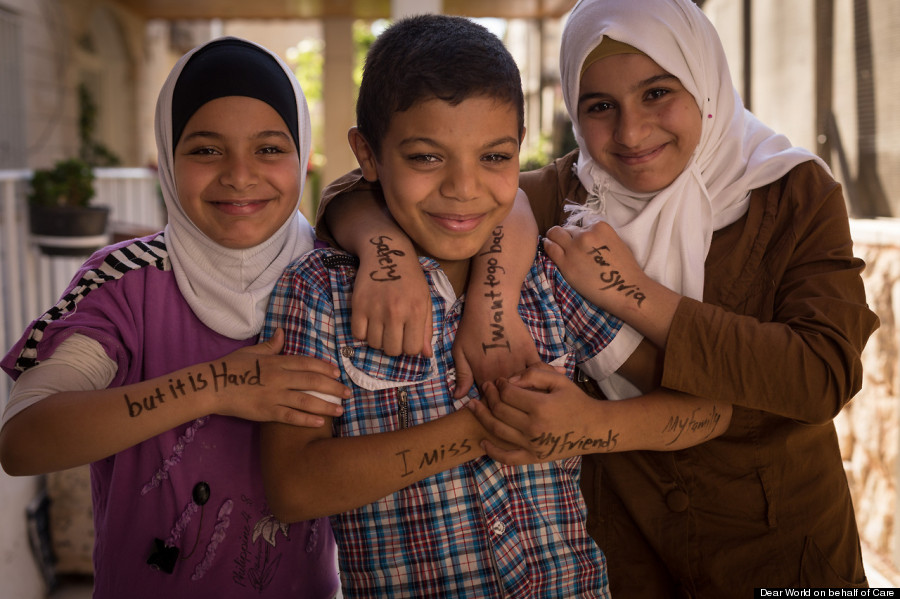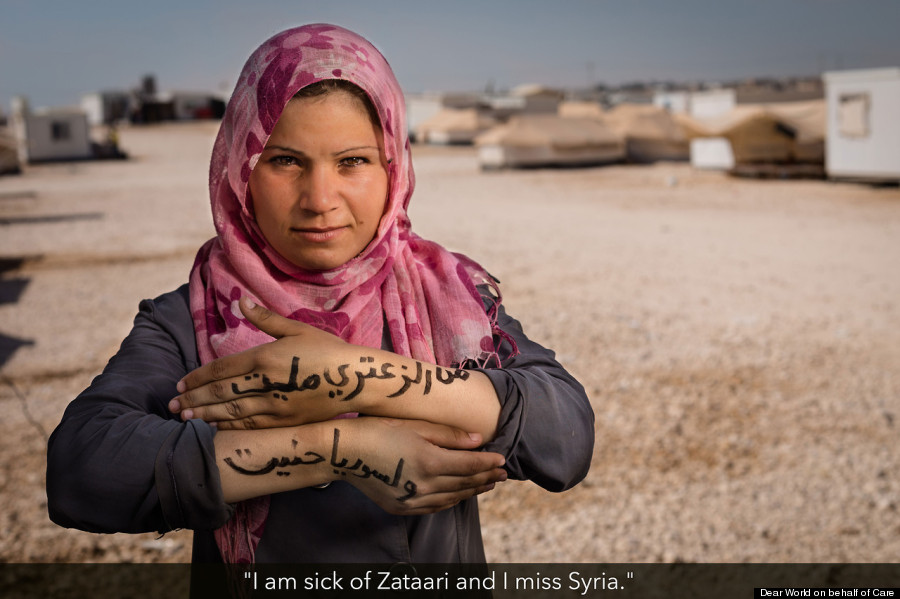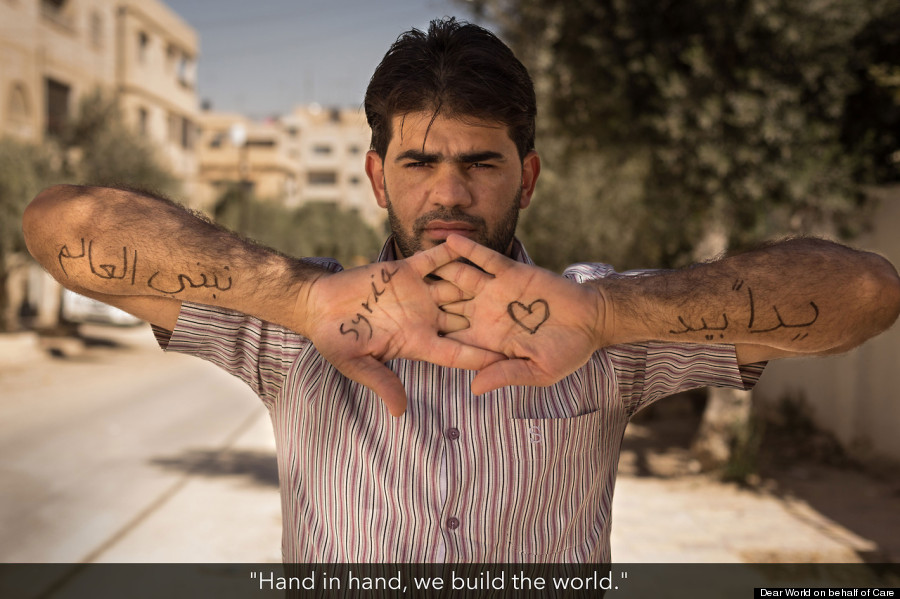 Related
Popular in the Community