 A sea of hungry, haunted faces looks out from a massive queue that snakes through the bombed out Yarmouk refugee camp in southern Syria. In the photo, taken on Jan. 31 of this year in Damascus' Palestinian refugee camp, men, women, and children are on line for aid that includes desperately needed food and medical supplies. There are more than 18,000 people in the Yarmouk camp, and many are starving to death.
The camp was originally built in 1948 to house Palestinian refugees fleeing the Arab-Israeli war. Since the start of the Syrian conflict the area has become a humanitarian disaster zone as fighting between government and rebel forces hinders attempts to deliver food and medical treatment to those within.
Dozens have died in the camp from malnutrition, with reports of those trapped in Yarmouk sometimes resorting to eating grass and cats in order to survive. Aid from the United Nations has trickled in slowly since January 2014, sometimes only 60 parcels a day, and when it does arrive it results in the harrowing scenes such as the one you see in this photo.
The United Nations has set up a special site to donate to the people of Yarmouk, which you can visit here.
Before You Go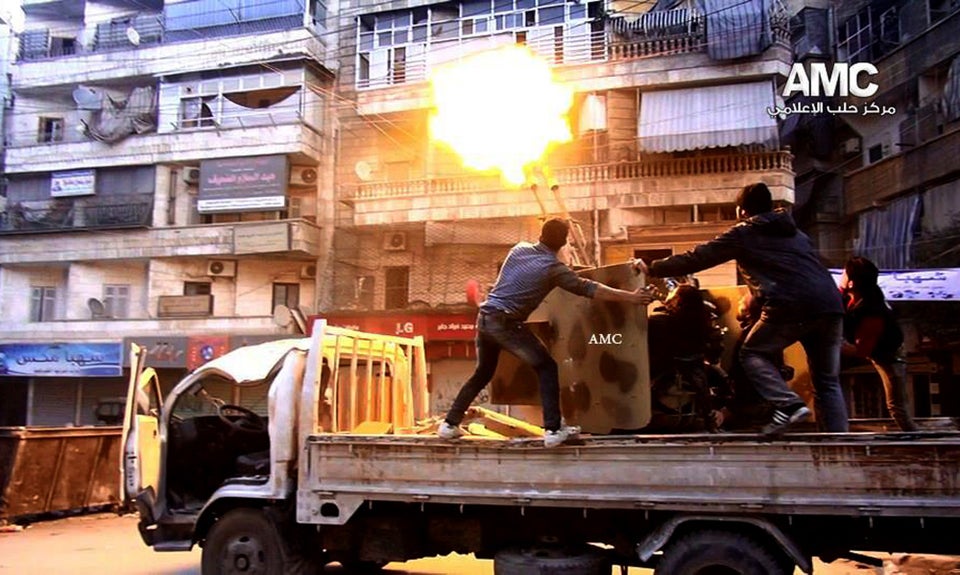 Syria War In February
Popular in the Community