WASHINGTON -- A bipartisan group of senators is working on an alternative resolution to the situation in Syria that would allow time for the pursuit of a diplomatic solution to the crisis.
The exact language of the resolution is still being hammered out, but a source familiar with the negotiations said that three general points would be pursued: The United Nations would be asked to pass a resolution saying that the Syrian government used chemical weapons; the United Nations would also be required go in and remove all of Syria's chemical weapons by a certain date; and, finally, if the first two points are not met, U.S. military force would be authorized for use in Syria. The specifics of that authorization were still being negotiated as of Tuesday morning.
A replacement resolution along these lines could get the support needed to pass the upper chamber, whose members have been souring on the idea of a limited military strike. On Tuesday morning, Senate Minority Leader Mitch McConnell (R-Ky.) announced that he would vote no on an authorization for use of military force. On Monday afternoon, Senate Majority Leader Harry Reid (D-Nev.) pulled a vote on that authorization amid concerns that it wouldn't have the 60 members necessary for passage.
Senators involved in negotiations for a replacement resolution include John McCain (R-Ariz.), Lindsey Graham (R-S.C.), Kelly Ayotte (R-N.H.), Saxby Chambliss (R-Ga.), Chuck Schumer (D-N.Y.), Bob Casey (D-Pa.), Chris Coons (D-Del.) and Carl Levin (D-Mich.). In addition, both Obama administration officials and Senate Foreign Relations Committee Chairman Bob Menendez (D-N.J.) have been involved in discussions.
A second source familiar with the negotiations confirmed the general outline of the new resolution. That source, however, noted that many hurdles remain before anything is settled, including what timeline would be required to ensure that Syria's chemical weapons are removed and how that removal will be verified to the satisfaction of the U.S. government.
The bipartisan group of negotiators is hoping to finalize their work Tuesday morning so that they can present the proposal to their respective caucuses at lunches later in the day.
A spokesman for Levin's office declined to comment on the proposal. And Coons' office confirmed that he is involved in discussions on a new resolution.
McCain, meanwhile, told NPR that he would propose an amendment that would require Syria to surrender its chemical weapons cache and for international monitors to verify that that surrender took place.
A third Hill source confirmed the details of the negotiations and described the new resolution in the following terms:
The proposal would grant the AUMF [Authorization for Use of Military Force] only in the absence of certification by the President that a UN Security Council resolution had passed that includes specific conditions, and that those conditions were being met along a specified timeline. Basically, the AUMF would be conditional and triggered only if the Russian plan fails. There will be a specific deadline for the UN Security Council to pass a resolution and a separate deadline for inspectors to verify the Syrians have turned over their chemical weapons. If the President cannot certify that those conditions have been met within the specific timeline, then the AUMF goes into effect. The conditions will be something along the lines of passage of a UN Security Council resolution that puts into place an inspections process, unfettered access to every WMD site, guarantees for secure freedom of movement for all international inspectors, immediate steps by Assad to begin transferring WMD to international custody, and clear consequences and triggers for action if obligations are not met by a specific time.
Amanda Terkel contributed reporting to this article.
Support HuffPost
The Stakes Have Never Been Higher
Before You Go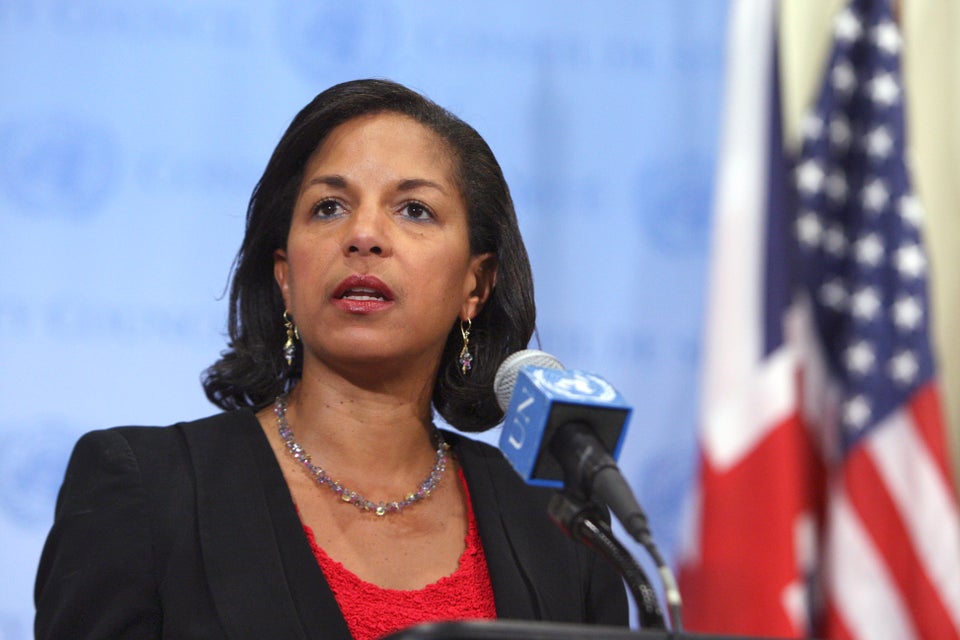 Here's What Politicians Have Said About Syria
Popular in the Community