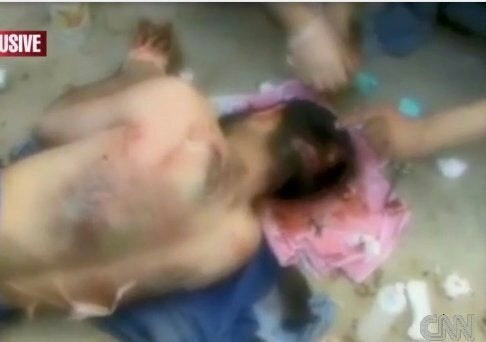 A network of Syrian medical workers calling themselves the "Damascus doctors" has been operating in secret locations to treat injured demonstrators.
As CNN is reporting, the secret field hospital is nothing more than a tiny room, and the equipment and supplies are basic at best. But as the clandestine group's founder explains, most demonstrators are afraid to go to government hospitals if they are injured. "They refuse to the government hospitals because they will be arrested," says the founder, whose identity has been withheld at his request. "And if they died, we can't take their body."
The "Damascus Doctors" say their intent is not only to treat the wounded, but also to catalog the Syrian regime's crimes. The professionals say they work not only in secret but also in constant fear for their own safety. "Every time when I leave home, I say goodbye to my mother...sometimes I feel I won't be able to come back and see her again," notes the founder.
Watch CNN's full report on the "Damascus Doctors" here:
Related
Popular in the Community