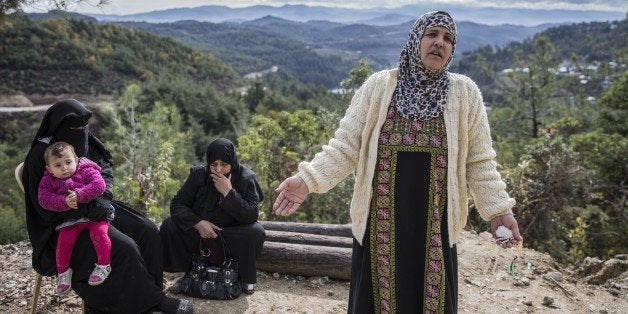 Late American President Eisenhower wrote: "I hate war as only a soldier who has lived it can, only as one who has seen its brutality, its futility, its stupidity." Many lessons have been or could have been learned in wars. We know that wars cannot live without a deceptive and hateful narrative. We know that wars kill indiscriminately and that women and children are its faceless and numberless victims. We know that we don't know what is really happening beyond the media coverage of any given war. We know that the price of war will be paid by future generations and that those involved will likely be scared for life if they are to survive.
Today, as journalists are often unable to cover conflicts, the situation could be even worse if it weren't for the unprecedented rise of social networks and digital activism. In early spring 2011, protests spread and reports of unrest in Syria made headlines. No international media was allowed inside the country, the journalists were gone and the narrative came under the control of the regime. A few weeks after, Taha Kass-Hout, a social data scientist and Hend Alhinnawi, an international development professional launched Syria Tracker, a crowdsourcing effort that has been collecting citizen reports on human rights violations and casualties in Syria since April of that year.
To protect people's safety, Syria Tracker was marketed the old fashioned way: through words of mouth. The team simply told a few trusted individuals and organizations in Syria that helped spread the word and invited people to submit reports, videos or pictures through the organization's website using Twitter or e-mails. The first few weeks, the reports were scarce, then they started to come in everyday. When a new message comes in, the team works around the clock to verify its content before publication, corroborating it with other organizations, news sources, social media and partners in Syria. In fact, only 6 percent of the reports are published this to avoid duplication, inflation or the publishing of unchecked reports.
To date, Syria Tracker's team of volunteers has received over 100,000 eyewitness reports, mined over 300,000 news articles and over 200 million tweets.

Four years later, reports are still flooding in, covering everything from human rights violations (random and organized killing, torture, rape...), to disease outbreaks and relief needs. Over the duration of the conflict, citizens have become very advanced with their reporting, standing near historic sites or landmarks, showing newspapers to confirm dates, and proving their identity with names and photo identification documents.
Unsurprisingly, patterns show a steady rise in the proportion of female deaths over the course of the conflict. It went from less than 1 percent in April 2011 to over 18% today suggesting targeted killing.
One proxy to understanding civilian targeting is unarmed women and according to the Syrian Trackers data, 85 percent of these women died as a result of artillery: large caliber guns, shelling, tanks as well as gun shots and air bombardment. This is collateral damage: women dying as bystanders. Other top causes of female deaths are beating and stabbing, and behaviors typically associated with deliberate murder. Other reports show that sniper fire, typically used as a discriminate method, is used indiscriminately across Syria and the targeting includes children.
The impact of technology and digital activism on conflicts is growing in ways that are difficult to measure yet undeniable as seen in Tunisia or Egypt during the so-called Arab Spring. As the conflict in Syria rages into its fifth year, people keep e-documenting the futility, brutality and stupidity of war. Women remain senseless victims but they are also speaking out using tools that were never available before. Unable to express opinions or to make choices within their families, let alone communities, they have been turning to the web to claim their human rights. Others, men and women invent tools to help them. One would hope that a constant metric would be the engagement of these citizens everywhere. Independent reporting is banned from Syria, but for the few free lancers who go in anyway, the future of Syria and the safety of our world might depend on just that.
Popular in the Community