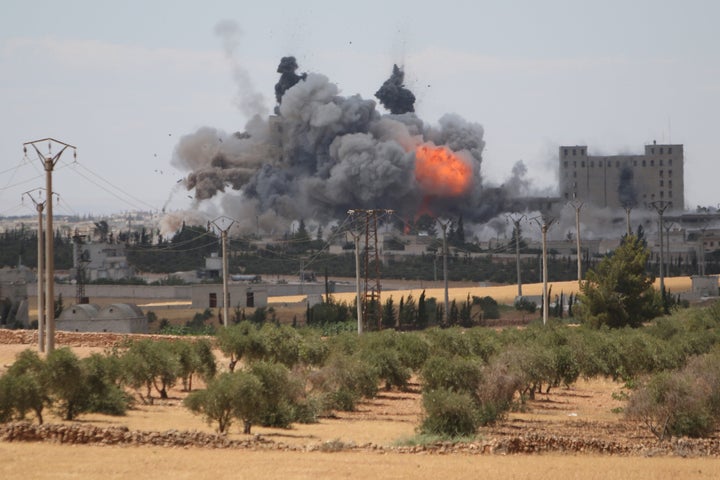 BEIRUT (Reuters) - The head of the opposition Syrian National Coalition called for a suspension of the U.S.-led air campaign against Islamic State in Syria while reports of dozens of civilian deaths from airstrikes around the northern city of Manbij are investigated.
The Britain-based Syrian Observatory for Human Rights said at least 56 civilians were killed in airstrikes north of Manbij on Tuesday, a day after it said 21 civilians were killed in a northern district of the besieged, Islamic State-held city.
SNC president Anas al-Abdah said the strikes should be halted while the incidents were investigated, and warned that the killing of civilians by U.S.-led aircraft would "prove to be a recruitment tool for terrorist organizations."
"It is essential that such investigation not only result in revised rules of procedure for future operations, but also inform accountability for those responsible for such major violations," Abdah wrote in a letter to foreign ministers of countries in the anti-Islamic State alliance.
U.S. Defense Secretary Ash Carter said on Wednesday the U.S.-led force would look into the reports of civilian casualties around Manbij.
The Observatory said the dead from Tuesday's airstrike included 11 children. The United Nations children's agency UNICEF said it had been told that families were preparing to flee when the villages they were in came under air attack.
"UNICEF estimates that 35,000 children are trapped in and around Manbij with nowhere safe to go," the agency's representative in Syria, Hanaa Singer, said.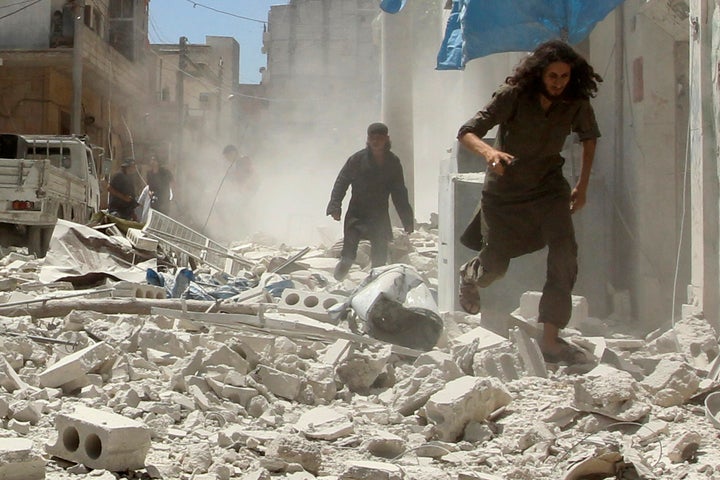 The Syrian foreign ministry said Tuesday's airstrike on the village of Toukhar north of Manbij was carried out by French forces, while Monday's strike was by U.S. jets.
"(Syria) condemns, with the strongest terms, the two bloody massacres perpetrated by the French and U.S. warplanes and those affiliated to the so-called international coalition which send their missiles and bombs to the civilians instead of directing them to the terrorist gangs," it said in a letter sent to the United Nations this week, according to state news agency SANA.
French President Francois Hollande said he had no precise information on whether French planes were responsible for the Toukhar airstrike. "We are striking in the framework of the coalition and are very careful in our strikes," he said.
A spokesman for the U.S.-led alliance said there were "multiple national aircraft providing strikesin Manbij. So how the Syrian government knows who conducted what strike, I question."
The airstrikes in the area are aimed at supporting a ground operation by the Syria Democratic Forces, a Kurdish and Arab alliance which is trying to drive Islamic State out of Manbij.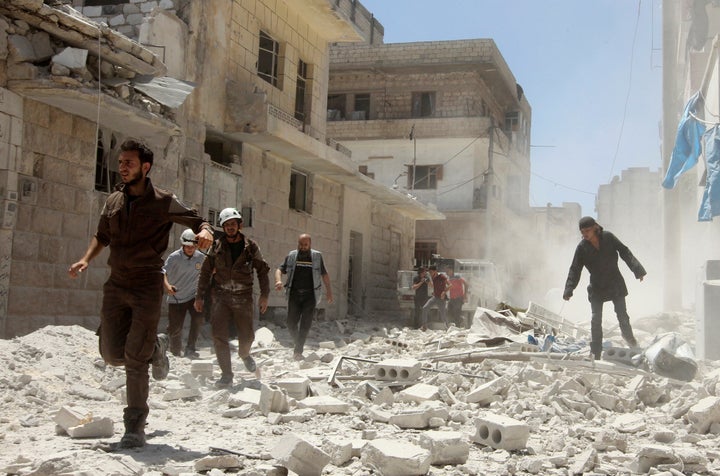 A local military council allied to the SDF, which has captured part of Manbij after weeks of fighting, gave Islamic State fighters a 48-hour deadline on Thursday to leave the city.
Manbij is in the northern province of Aleppo, which forms a theater for several separate battles between multiple warring sides in Syria's five-year-old conflict.
Kurds who already control an uninterrupted 400 km (250 miles) stretch of Syria's northern border with Turkey form a dominant force in the SDF, which is battling Islamic State for control of the city.
Kurdish gains have alarmed rebel forces battling President Bashar al-Assad, who say they will respond with force to any attempt to break up Syria.
The rebels are also battling the army and its militia allies around the city of Aleppo, where around 300,000 people living in rebel-held neighborhoods have been cut off since pro-government forces seized the last road out of the city.
Popular in the Community