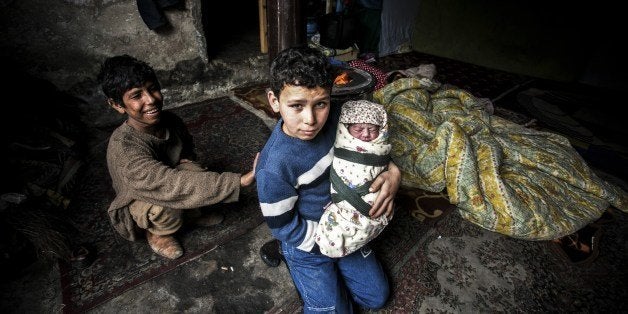 Saturday marks three years since the start of the bloody civil war in Syria that has claimed more than 140,000 lives and has made life for children in the area particularly insufferable.
The number of children affected by the crisis doubled to 5.5 million in the past year, according to UNICEF.
Instead of pursuing their passions, 1 in 10 refugee children are working as cheap laborers in cafes and repair shops. Many have no choice but to beg on the street.
Today, Syria's most vulnerable population faces horrible conditions:
Some of the health crises that have cropped up include malnutrition and a resurgence of polio. Newborn babies face imminent death, according to a Save the Children report. Children are also drinking from polluted wells and eating rotten rice, according to UNICEF.
They're feared to become the "lost generation" as their opportunities increasingly fade.
"I used to have a dream, but it's been blown away by the winds of this place," Heba, a 17-year-old living in the Za'atari refugee camp in Jordan, told UNICEF in December. "My dream was to go to university and study pharmacy. It was on my mind and in my heart, but it's been reduced to ash."
Learn how to support the efforts of the U.N. and other organizations which are working to protect Syrian refugees, below.
UNICEF
The organization is working to provide medical care and sanitation to children affected by the crisis in Syria. UNICEF seeks to prevent a "lost generation" by implementing education solutions and protecting children at risk. Learn more here.
UNHCR
The U.N. refugee agency is leading the Syrian refugee response. The organization has camps in Jordan and continues to offer humanitarian assistance in neighboring Lebanon and Iraq. With thousands fleeing Syria every day, the organization is working to keep up. The site offers multiple ways to take action:
Share the U.N.'s how-to-help page on Twitter or Facebook here.
Mercy Corps
Mercy Corps has been working in Syria since 2008. Now, with the escalating humanitarian crisis, the organization is responding to the needs of refugees in camps in Lebanon and Jordan by increasing access to clean water and providing psychological support for children. Learn more here.
International Red Cross
The ICRC and the Syrian Arab Red Crescent are working together to feed the millions of Syrian refugees, provide medical care to those in need and war-surgery training to doctors treating casualties in neighboring Lebanon. Learn more here.
Save the Children
In response to the humanitarian crisis and plummeting temperatures, Save the Children is providing children with warm blankets, clothes, shoes and winter-aid packages for infants. Learn more here.
Before You Go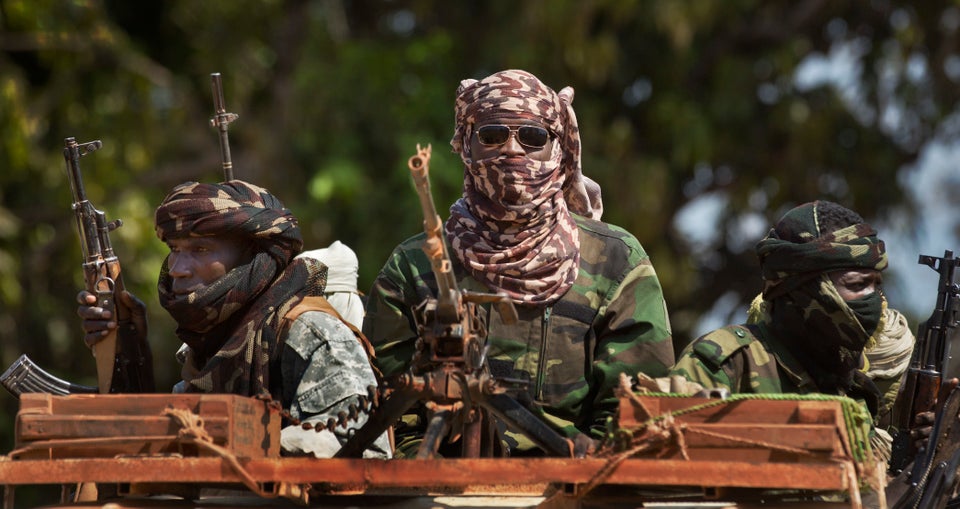 Chadian Soldiers In The Central African Republic
Popular in the Community