By Thomas Grove and Mariam Karouny
MOSCOW/BEIRUT, March 6 (Reuters) - Flanked by almost 20 men with rifles, Omar Abu al-Chechen kneels on a carpet and delivers a rousing speech urging fellow Muslims to support the 'jihad' against Syrian President Bashar al-Assad.
Dressed almost entirely in black, the militant from Russia's Chechnya region declares an Islamist state is within reach. Fellow fighters from the brigade of foreign militants he leads translate his Russian words into Arabic.
His recently distributed video highlights the role militants from the volatile North Caucasus region now play in Syria's civil war, fighting a government that has been backed by Russia and staunchly protected by President Vladimir Putin.
It also puts in focus the security risks they may pose for Russia if they return to the Russian region, which borders the area where Moscow plans to host the Sochi 2014 Winter Olympics.
"Jihad needs very many things. Firstly it needs money. Much is dependent on money today for jihad," said al-Chechen, his nomme de guerre, the leader of what rebels and websites call the Brigade of Migrants, an opposition group of foreign fighters.
"(We) have missed many chances, but truly today there is a chance to establish (an Islamic state) on Earth," he said.
Syrian rebels confirmed separately that he is in Syria and the leader of the brigade. His real name was not clear.
While Moscow has been one of Assad's main protectors, members of an Islamist insurgency involved in daily clashes in Russia's predominantly Muslim North Caucasus and their compatriots have trickled into Syria to fight for the rebels.
"This is the first time that a mass number of Chechens have taken part in military actions abroad," said analyst Mairbek Vatchagayev, based in Paris, adding that claims were made that Chechens had fought with the Taliban in Afghanistan or in Iraq, but no definitive proof had been given.
Syrian soldiers and analysts say there are dozens, and possibly 100, fighters in Syria from the North Caucasus, a region where militants wage daily violence to establish an Islamic state.
The bloodshed there is rooted in two wars that Moscow fought with Chechen separatists after the Soviet Union's fall and these fighters could pose a security risk for Russia if they return to the North Caucasus.
The region is close to Sochi, the Black Sea and Caucasus Mountain resort city where Moscow will host the 2014 Winter Olympics, a sworn target of Russia's Islamist insurgents, led by Russia's most wanted man, Doku Umarov.
Although analysts say many of the militants who are battling Assad's troops are students who studied in religious schools outside Russia, others have gained skill and experience, something the Syrian rebels praise them for, in fighting the separatist wars in Chechnya in 1994-96 and 1999-2000.
"They are very significant, in some areas they are leading the fighting and some of them are leaders of Brigades. They are experienced fighters and also they are fighting based on ideological belief, so they do not want anything in return," said a Syrian opposition source in touch with rebels in Syria.
One Syrian opposition source said the Chechens are the second biggest force of foreigners after Libyans who joined the Syrian uprising after overthrowing and killing Muammar Gaddafi.
A rebel source said 17 fighters from the North Caucasus were killed in fighting outside Aleppo last month.
Foreign fighters were also present in Chechnya's first war in the mid-1990s.

Chechen leader Ramzan Kadyrov has said there are no Chechens fighting in Syria, a statement analysts attribute to his loyalty to Moscow.
Russia has used its U.N. Security Council veto to protect Assad from three resolutions meant to pressure him to end violence that has killed 70,000 in the nearly two year-long conflict. Having fighters from Russia fighting against him is sure to be an embarrassment for Putin.
Facing its own home-grown insurgency, and with the Winter Olympics planned for next year, Russia is likely to ensure that anyone from the North Caucasus fighting with the rebels is prevented from entering Russia when the violence in Syria ends.
"Russia will look carefully at where they go to make sure they don't come back into Russia ... they won't be successful trying to get back into the North Caucasus," said Vatchigayev.
Putin has told security forces to be on high alert to protect against attacks before and during the Games, for which Russia has estimated a price tag of some $50 billion.
Calling itself the Caucasus Emirate, Umarov's Islamist militant group has promised to attack the Games. It claimed responsibility for a suicide bombing at Moscow's Domodedovo airport in January 2011 that killed 37 people and also said it was behind near-simultaneous suicide bombings in the Moscow subway that killed 40 people in 2010.
It is unclear whether any of the North Caucasus fighters in Syria have the blessing of Umarov to fight in Syria. Last year Umarov appeared in a video telling Syrian militants that they were in the prayers of the Caucasus Emirate.
The presence of foreign fighters in Syria, many of them espousing a more firebrand form of Islam, has troubled many Syrians who see the fight as a secular war to oust Assad.
"We call all brothers from all the countries, please, my brothers we do not need men. Stay in your own countries and do something good inside your own countries. If you want to help us just send us weapons or funding or even pray for us but you do not have to come to Syria," said Brigadier Selim Idris, head of a rebel military command.
"(Those) who are entering the country have a negative impact on the revolution, because we need the help from (Western and regional) countries. Please understand this issue," he said. (Writing by Thomas Grove; Editing by Jon Hemming)

Related
Before You Go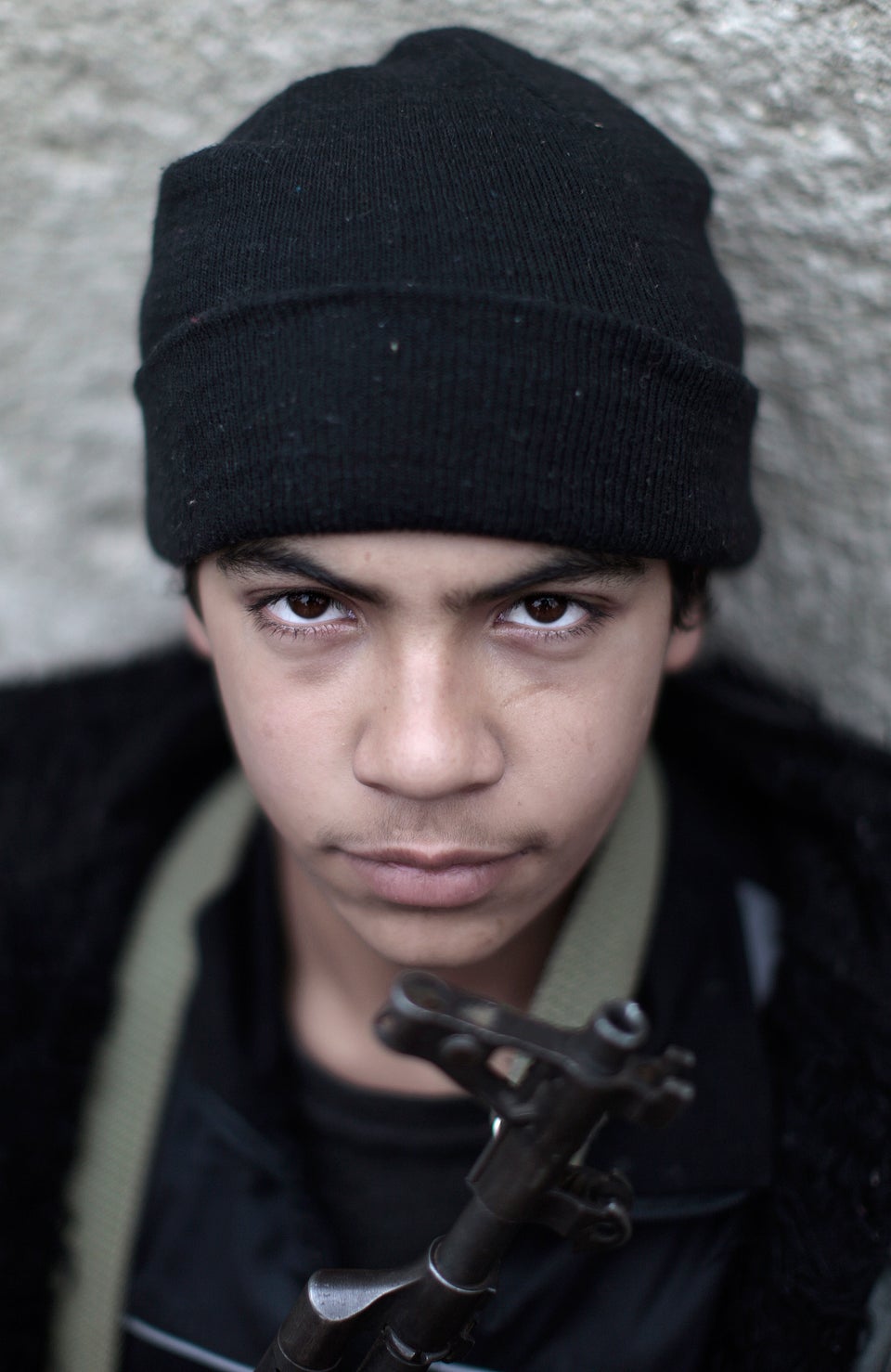 Syria Rebels: Past And Present
Popular in the Community