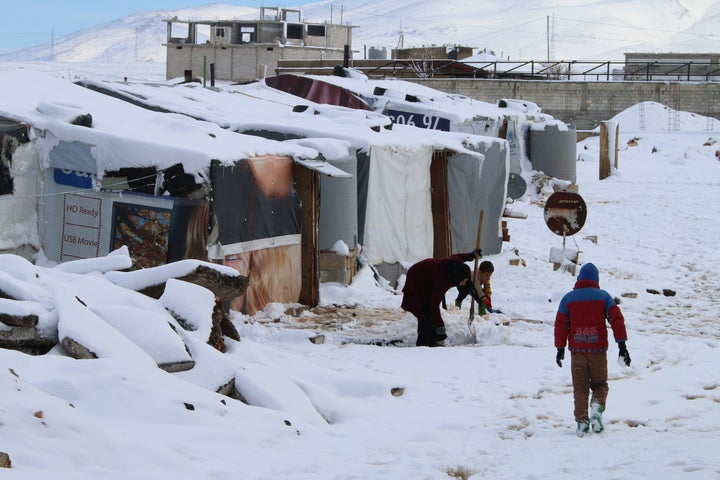 Every week, we bring you one overlooked aspect of the stories that made news in recent days. You noticed the media forgot all about another story's basic facts? Tweet @TheWorldPost or let us know on our Facebook page.
While warmer weather and calmer seas contributed to the drastic increase of refugees and migrants attempting to reach Europe this summer, falling temperatures as the winter arrives are set to exacerbate the crisis in a different way.
Winter weather has had a devastating effect on displaced Syrians since the country's civil war began four years ago. Snow blanketed refugee camps across the region in previous years, and frigid temperatures created concerns about the health of refugees, who lacked access to warm clothing and secure shelter. In early January, three Syrian refugees died of exposure in Lebanon, and the previous November a snow storm in the country killed two Syrian children caught in the cold.
Over four million Syrians have been forced to flee their homeland as a result of the brutal and continually escalating civil war. While hundreds of thousands of these refugees attempted to reach Europe this year, the vast majority remain in neighboring countries like Turkey, Jordan and Lebanon. Only 12 percent of them are in official camps, The New York Times reported.
Lebanon only has large makeshift encampments that are of poorer quality than United Nations tents, according to the U.N. refugee agency. Refugees who are not in formal refugee camps face unique challenges from the cold.
More than half of the over one million Syrian refugees in Lebanon are living in insecure shelters. The situation is similar in Jordan, where around half of the refugee households outside of the camps that UNHCR researchers visited earlier this year didn't have heating.
In anticipation of the dangers of winter, the UNHCR has already started distributing cold weather aid in Lebanon and expects to roll out it to other countries in the coming months.
"Every year we've learned more from what we should have done and what we can do better," UNHCR spokesman Bathoul Ahmed told The WorldPost. "One thing that we do know for sure is that we have to be prepared early."
The weather has already started to take a turn in some parts of the region, and Ahmed explained that in addition to cash assistance or vouchers for necessities such as fuel, the UNHCR has also focused on giving out tarpaulin sealing kits for shelters and insulation, among other items, to keep out the cold.
If past years' migration trends are an indicator, the number of refugees attempting to reach Europe will likely decrease as the cold weather makes the already perilous journey even more dangerous, but those who are currently undertaking the trip are already dealing with the effects of the shifting seasons.
Refugees and migrants traveling through the Balkans are ill equipped for the rain and cold, aid agencies say. Organizations including the Red Cross and UNHCR have begun handing out hot food and beverages, as well as blankets and rain gear, along the Serbian border, according to the Associated Press.
Despite the dangers and hardships of the journey to Europe, the deteriorating living conditions for refugees in Syria's neighboring countries continues to push people to risk making the trip. Dwindling savings, laws that bar or complicate finding work and rising tensions with local populations in Lebanon, Jordan and Turkey have all contributed to the dire situation for Syrian refugees.
Despite the dedicated work of volunteers and aid workers who, in the face of funding challenges, are helping refugees, Ahmed pointed out that many Syrians are losing hope, as the conflict shows no sign of ending.
"No matter how much we try to improve conditions in the camps, no matter how many blankets we give out, no matter how many sealing off kits we give out, living in a camp is not ideal. Nobody wants to live in a camp," Ahmed said.
"It doesn't matter if I give them ten blankets every year, this is not a life."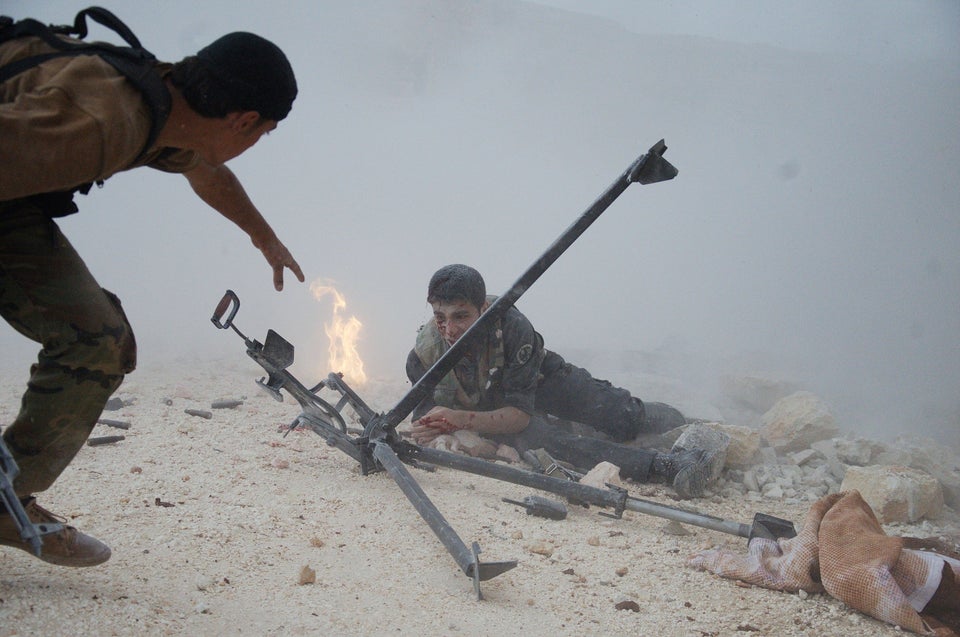 War In Syria
Popular in the Community