God forbid anyone should ever experience the firing of an army tank shell in real life. But this video, captured by a Syrian rebel's camera, gives a rare glimpse into the reality of being in a tank's line of fire.
The footage reportedly comes from Damascus' Jobar district, according to The Daily Caller, though it remains unclear whether any casualties resulted from the blast. The shell just missed the camera, leaving the following footage in tact.
Syria's ongoing civil war began in 2011, with opposition groups calling for the resignation of President Bashar Assad. Some reports claim the death toll has reached as high as 120,000 people, while more than 2 million Syrians have fled to neighboring countries. The Syrian Army has been accused of using a litany of powerful weapons to quell rebel forces, including cluster bombs, scud missiles and chemical weapons.
Thus far, international peace talks remain inconclusive, with Assad firmly entrenched in power and opposition groups refusing to negotiate without the president's resignation.
CORRECTION: An earlier version of this article mistakenly said two million Syrians have been displaced since the start of the conflict. This has been corrected to reflect that more than two million Syrians have fled to neighboring countries. Millions of others are displaced within the country.
Before You Go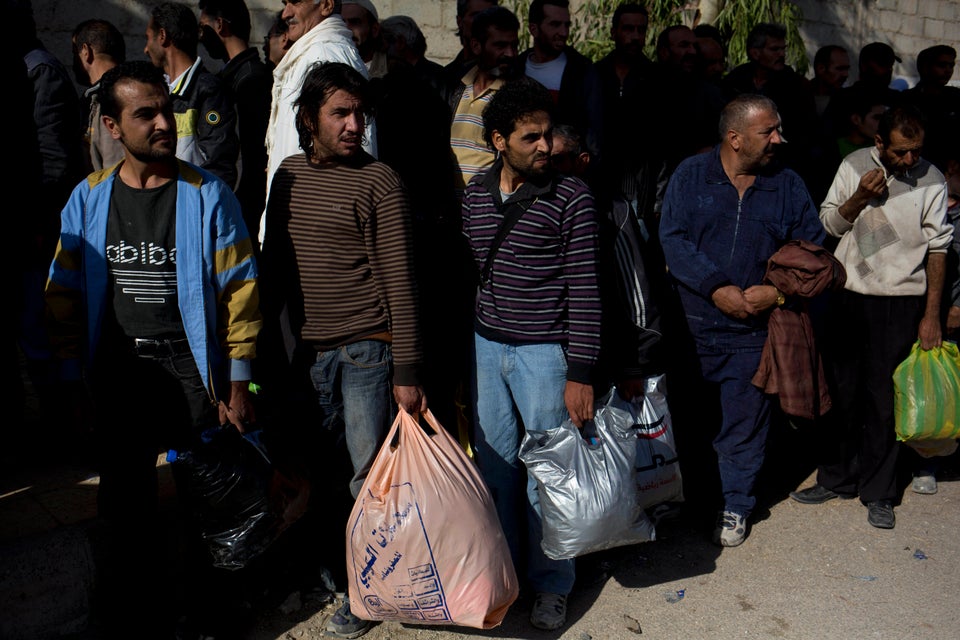 Syrians Flee Damascus Suburb
Popular in the Community