The gruesome chemical weapons attack that left scores dead in Syria this week was not only a gross violation of international law ― it was also a bold display of defiance to world leaders, activists and humanitarian workers say.
Warplanes dropped toxic gas over the residential area of Khan Sheikhoun in opposition-held Idlib early Tuesday morning, killing up to 100 people, including young children, while leaving hundreds more to suffer from respiratory injuries.
Devastating video and images show people writhing in pain, slowly convulsing and foaming at the mouth on the ground. Soon after the initial assault, airstrikes blasted a nearby hospital where victims were being treated.
Humanitarian groups and Western governments, including the Trump administration in Washington, have concluded that Syrian President Bashar Assad's regime is responsible for the exceptionally grotesque massacre, and have issued fierce condemnations. The Syrian military has denied responsibility for the attack.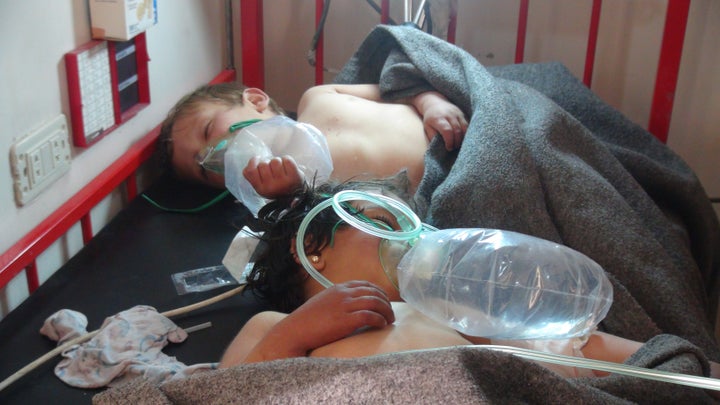 "This is part of a broader pattern we've seen throughout the conflict of Syrian government forces being willing to use any method of warfare against their own people," Baker told The Huffington Post.
"We know the Syrian government was responsible for nerve agent attacks in Damascus suburbs in 2013, and they've continued to use chemical weapons since then," she added, noting an independent investigation of Tuesday's events will still be necessary to fully verify responsibility.
"We also know this attack was carried out with airstrikes," she continued. "The only forces that have aircrafts are the Syrian government, Russian forces and the U.S.-led international coalition, and of those three parties, the only ones we know who were responsible for chemical weapons attacks in the past are Syrian authorities ... ISIS [the so-called Islamic-State] has been responsible for chemical weapons attacks in Syria, but ISIS is not located in this area."
The United States, United Kingdom and French governments determined that Damascus was behind the carnage in 2013, when as many as 1,700 Syrians were killed with sarin gas, just a year after former U.S. President Barack Obama said the use of such weapons would constitute a "red line" for his administration.
Widespread condemnation ensued, but the international community's response yielded little lasting effect against Assad's alleged atrocities. Russia and the U.S. reached a deal later that year to destroy Syria's chemical arms, but the regime's chemical attacks have persisted no less, and subsequent United Nations Security Council resolutions seeking to hold perpetrators in Syria accountable have repeatedly been vetoed by Russia and China.
Baker says the international community's ongoing failures to effectively address Assad's continued war crimes and to enforce punitive action has created a "culture of impunity" in Syria.
"These attacks will continue as long as there is no justice and accountability," she explained. "We're now into the seventh year of this conflict, and there has been no credible international response to the violations we've seen day after day. I think the Syrian regime is very cognizant of that fact, and they are basically pushing the boundaries: How far can we go? What can we get away with?"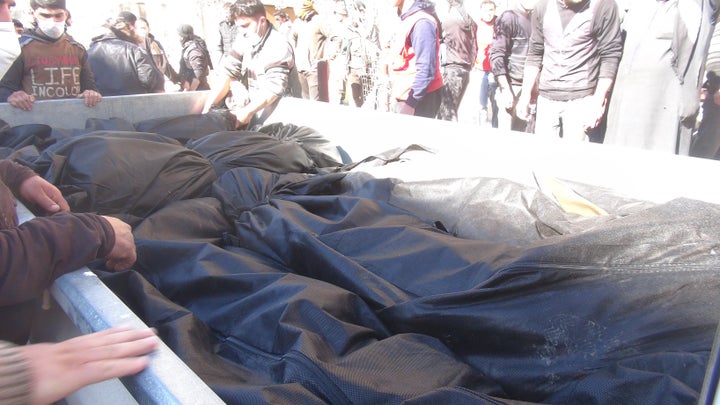 Tuesday's attack came days after top White House officials including U.N. Ambassador Nikki Haley announced the U.S. may work with Assad to fight ISIS, shifting away from Washington's faltering position that Assad must be removed from power. Haley seemed to pivot her stance on Wednesday, saying "We know that yesterday's attack was a new low, even for the barbaric Assad regime."
The timing of this week's ghastly incident was no coincidence, according to Fadi Hallisso, head of a Lebanon-based humanitarian organization called Basmeh and Zeitooneh for Relief and Development, which supports crisis-afflicted Syrians.
He believes the Syrian government was "encouraged by the latest statements by the American administration that their priority is ISIS, and they are not focusing on Assad anymore."
The attack also coincided with a two-day summit in Brussels, Belgium where European Union leaders have assembled to discuss funding commitments to support war-torn Syria.
Hallisso called the recent chemical assault "a direct insult" and warning from Assad: you will keep paying and I will keep killing.
"I believe this was intended as a message to the EU, to say that the Syrian regime won't offer any compromises, and if there is reconstruction in Syria, it will be on its own terms," he told HuffPost from Brussels, where he is attending the EU conference with a group of Syrian activists. "We've seen how this regime has manipulated the international community ― before every escalation in the conflict, they have tested how the international community would respond."
Before You Go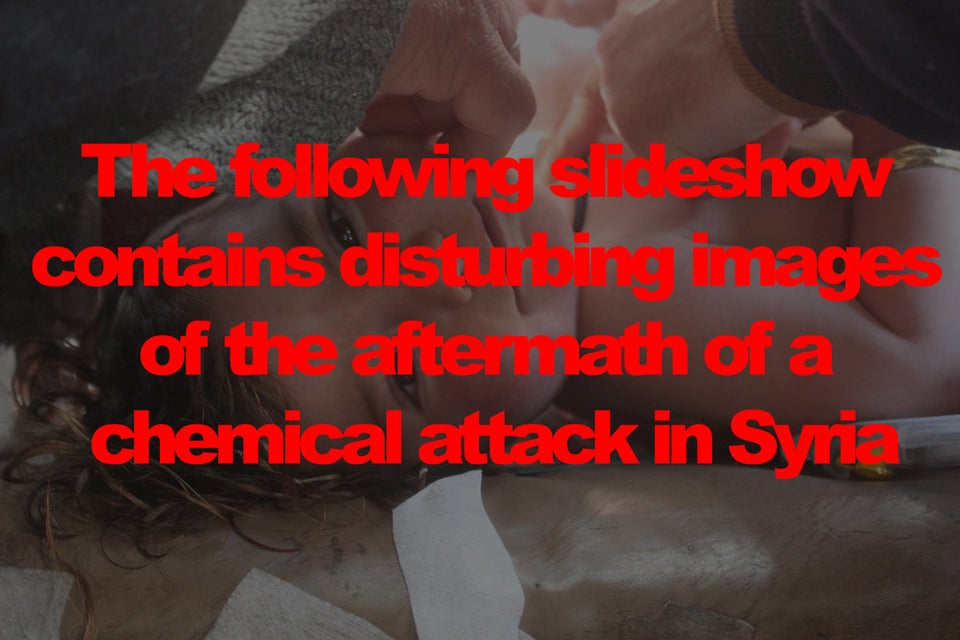 Dozens Dead After Gas Attack In Rebel-Held Syrian Town
Popular in the Community