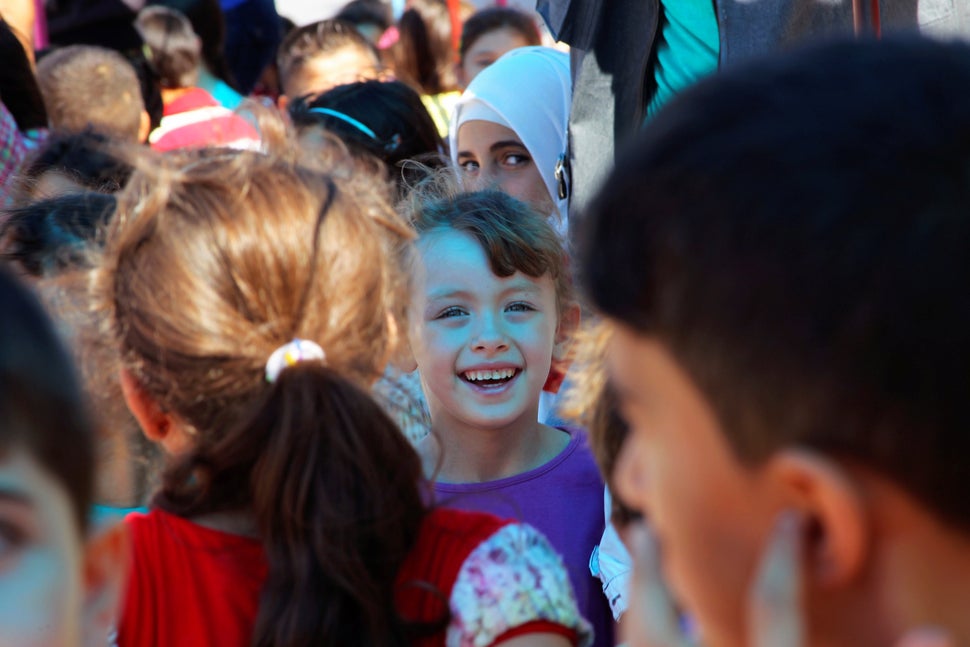 It's a rare but incredibly beautiful sight: Photographs show children playing carefree in the streets of Syria, while a U.S.- and Russia-brokered peace deal offers respite from the violence that has ripped their country apart from all sides for over five years.
As clashes between pro-regime forces and rebel militias have raged on beneath deadly Russian airstrikes and barrel bombs, some 4.7 million Syrians are seeking refuge in neighboring nations, while 6.5 million more are internally displaced. A staggering 8.4 million Syrian children are in need of humanitarian aid.
The current truce, hailed by Secretary of State John Kerry as having "the potential to change the nature of the conflict," began on Monday with the immediate objectives of implementing a nationwide ceasefire and increasing aid access.
The deal has already yielded "a significant drop in violence" with minimal reports of casualties, United Nations Special Envoy for Syria Staffan de Mistura declared shortly after it took effect. The Syrian government, however, has continued to block foreign aid delivery to the besieged, rebel-held city of Aleppo, where hundreds of thousands of civilians are trapped.
The expressions of joy and relief captured in the images briefly distract from the battered buildings and rubble-filled streets in the background, which serve as grim reminders of the nation's vicious civil war.
"Prior to the truce, there was fierce bombing," a Syrian man told WorldPost Middle East Correspondent Sophia Jones on Wednesday. "Now, we can go outside," added the man, whose young nieces played outside in Aleppo this week for the first time in months. "They're happy now."
Take a look at these stunning photographs of Syrian kids just being kids:
Calling all HuffPost superfans!
Sign up for membership to become a founding member and help shape HuffPost's next chapter