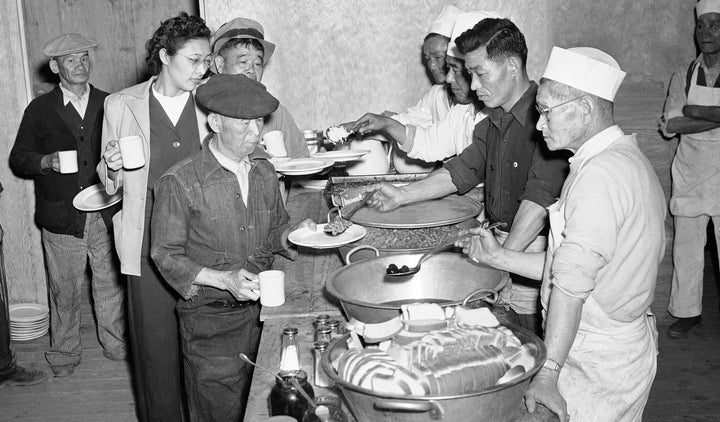 A Virginia mayor opposed to aiding Syrian refugees in the wake of the Paris attacks floated the idea of World War II-style internment camps Wednesday, stating that the "threat of harm to America" is just as high as it was back then.
David Bowers, the Democratic mayor of Roanoke, said in a statement that he has asked local agencies to suspend any assistance to Syrian refugees "until these serious hostilities and atrocities end, or at the very least until regarded as under control by U.S. authorities, and normalcy is restored."
"I'm reminded that President Franklin D. Roosevelt felt compelled to sequester Japanese foreign nationals after the bombing of Pearl Harbor," he added, "and it appears that the threat of harm to America from Isis is now just as real and serious as that from our enemies then."
During World War II, the government rounded up about 120,000 people of Japanese ancestry and forced them to live in internment camps surrounded by barbed wire -- a decision that is now considered one of America's most shameful acts. Some people died in the camps, and others suffered long-term medical and psychological problems from the trauma.
They had done nothing wrong, but many people in the country worried that they were secretly loyal to the Axis Powers.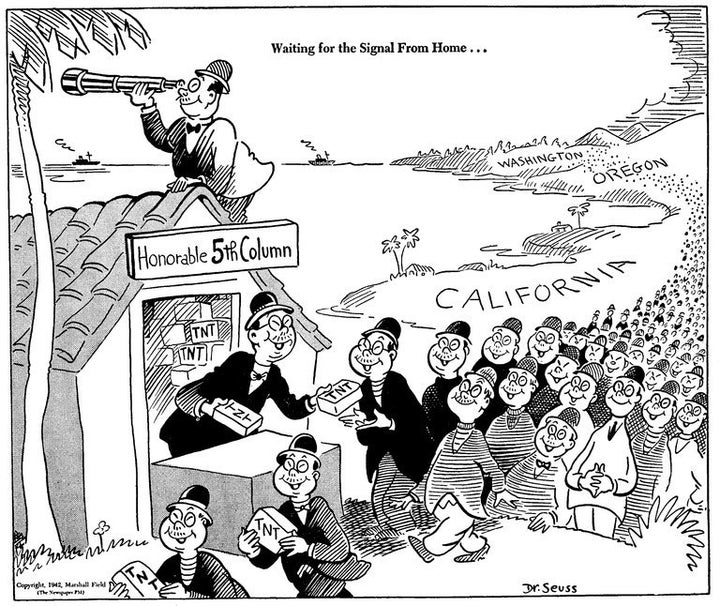 Bowers isn't the first person to float the idea of keeping Syrian refugees away from everyone else.
Rhode Island state Sen. Elaine Morgan (R) said in an email Tuesday that the United States shouldn't take in Syrian refugees because "[t]he Muslim religion and philosophy is to murder, rape, and decapitate anyone [who]is a non Muslim." And if the country does bring them in, "we should set up refugee camp to keep them segregated from our populous [sic]."
Tennessee state House GOP Caucus Chairman Glen Casada proposed finding all the Syrian refugees in the state, rounding up them up and sending them back to a federal immigration center.
Rep. Mike Honda (D-Calif.), who grew up in an internment camp, sharply condemned suggestions that such camps would be acceptable now.
"I was raised in an internment camp and know firsthand how that dark moment in our nation's history led to repercussions that have resonated over the years," he said Wednesday. "I am outraged by reports of elected officials calling for Syrian Americans to be rounded up and interned."
"We must now stand up and say 'no' to failed leadership and condemn the statements of Mayor Bowers of Roanoke, Tennessee state House GOP Caucus Chair Casada, and Rhode Island State Senator Morgan who would make such ill-advised and backwards-thinking recommendations," Honda added. "They are perpetuating the messages of hate and fear that fly in the fact of what America stands for in the world."
Rep. Mark Takano (D-Calif.), whose parents were in an internment camp, also tweeted his dismay at the current discussion around Syrian refugees Wednesday:
In 1988, the U.S. government formally apologized to Japanese-Americans for the internment and began issuing compensation checks to survivors.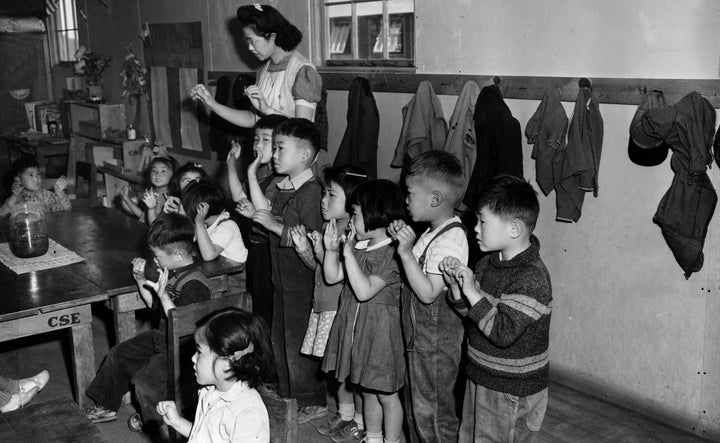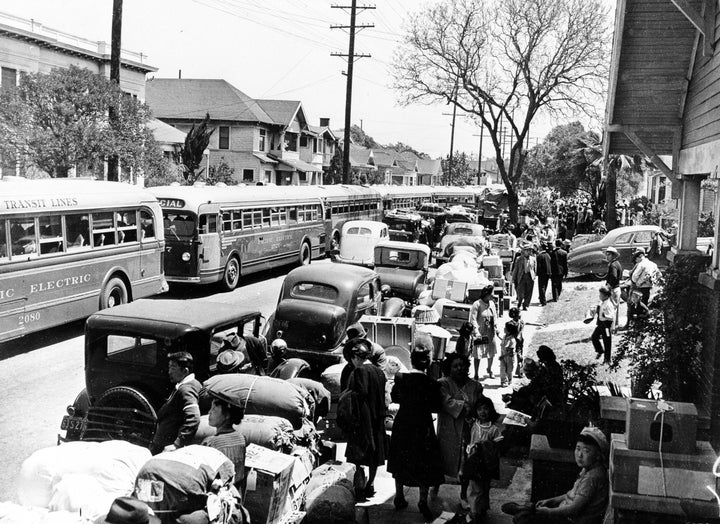 UPDATE: 5:40 p.m. -- Bowers had been a member of Democratic presidential candidate Hillary Clinton's Virginia Leadership Council, but he has now lost his spot, according to BuzzFeed.
"The internment of people of Japanese descent is a dark cloud on our nation's history and to suggest that it is anything but a horrible moment in our past is outrageous," Clinton campaign spokesman Josh Schwerin said.
This piece has been updated with comment from Honda.
Popular in the Community