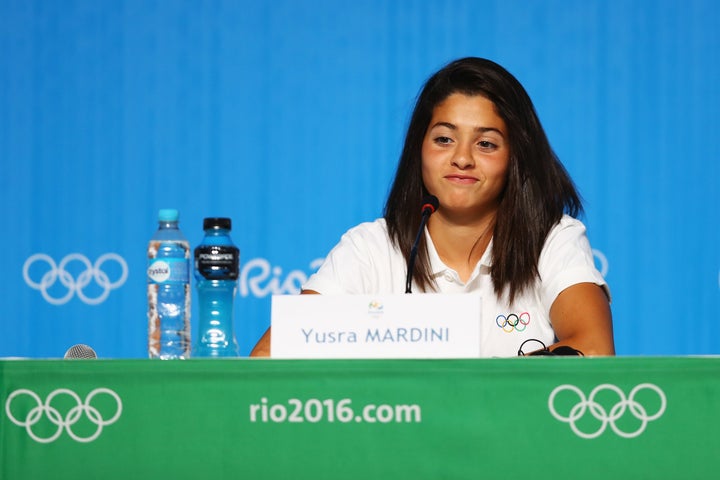 A month after the Olympics, Syrian refugee Yusra Mardini is still making waves.
The 18-year-old swimmer, who helped pull an overloaded boat full of Syrian refugees to safety, and then went on to showcase her skills in Rio, continued her stunning journey this week.
Mardini landed in New York City where she met with President Barack Obama and addressed the United Nations in an effort to educate the world about what it really means to be a refugee. Her presence was significant, considering that the U.N. General Assembly dedicated this year's summit to addressing the largest refugee crisis since WWII. 
After days of high-level meetings at the U.N., along with squeezing in training sessions at a local YMCA, the teen talked with The Huffington Post on Wednesday before she headed out for her flight to Berlin.
Mardini said she is well aware of the magnitude of her task. She knows that "refugee" is considered an "ugly" word and how opposed so many communities are to allowing them into their countries. But for Mardini, who helped drag a dinghy for over three hours from Turkey to Greece after the engine died, there's very little that intimidates her.
When asked how she feels about people who fear refugees and want to close their borders to them, Mardini didn't demur.
"It's OK. I will change that." -- Yusra Mardini, Olympian, said of changing perceptions about refugees.
"It's OK," she said. "I will change that."
Mardini is also well aware of how close she came to just being another statistic in the rising death toll of fleeing refugees. As of May, 2,510 people had died this year after their vessels capsized in the Mediterranean Sea. 
But due to her unique set of skills, her will to live and some sheer luck, Mardini survived a terrifying journey last year. She says she knows that her triumphant story now holds the power to change people's perceptions.
Mardini grew up in Damascus where she had a typical childhood and swam competitively. However, she said when people hear "refugee" they often presume she's from some remote, disconnected place and wouldn't even know what an iPhone is.
Everything changed for her when the war broke out more than 5 years ago. In 2012, Mardini's home was destroyed. In August of last year, she'd had enough. Together with her sister, Mardini flew to Beirut, Lebanon and then to Istanbul, where they met up with smugglers.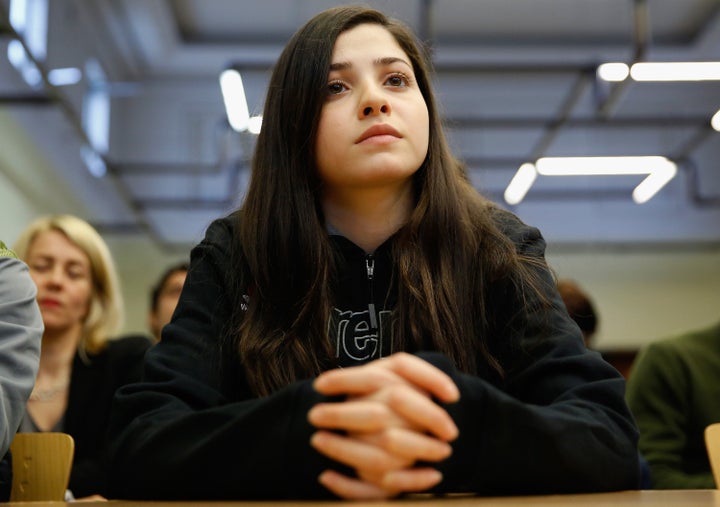 They joined up with about 20 refugees in Izmir, Turkey and boarded a boat meant for about six people and began their journey to the Greek island Lesbos.
When the engine died 20 minutes into the journey, Mardini, her sister and two men jumped in the choppy frigid water and began pulling the vessel along. Even after the men quit, Mardini and her sister kept going. More than three hours later, they arrived safely in Lesbos. But that was just the beginning of their trek.
Over a total of 25 days, she traveled through six countries before arriving to a refugee camp in Berlin.
Once there, Mardini said she spent about 12 hours a day waiting on lines to get her asylum papers.
It was when she finally got the chance to start swimming again – ironically enough, at the pool built by Nazis for the 1936 Olympics – that Mardini began to feel hopeful again.
Then, in March, the International Olympics Committee (IOC) began putting together its first-ever refugee team for the games in Rio. When Mardini's trainer, Sven Spannekrebs, suggested she reach out to the IOC, the teen was initially reluctant.
The word refugee is not really easy, it's ugly at the beginning...They think you have nothing." -- Yusra Mardini, Olympian
"First, you feel like, the word refugee is not really easy, it's ugly at the beginning," she said. "They don't think you left your home. They think you have nothing."
After considering the opportunity, though, Mardini realized she could help reshape the way people understand the term and make it "stronger."
While competing was a dream come true, what Mardini appreciated most was feeling a sense of belonging.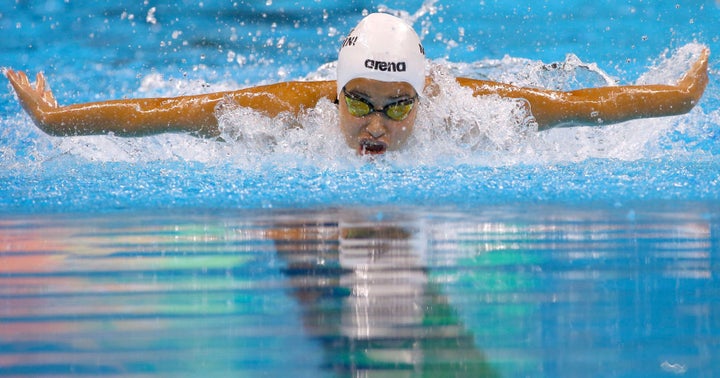 "Sport is the only thing can bring all people together," she said. "As we saw in the Olympics, when you're an athlete no one can ask, 'where you're from?' You're an athlete."
When Mardini heads back to Berlin, she plans on resuming her grueling schedule. She trains five hours a day, six days a week and is focusing on learning German. Her goal is to continue speaking out on behalf of refugees and develop projects that empower them.
"I want to send a message that refugees are normal people who can achieve, who can create, who can work hard," she said. "We were born in the same world, but we had some bad situations, which made us even stronger."
Calling all HuffPost superfans!
Sign up for membership to become a founding member and help shape HuffPost's next chapter