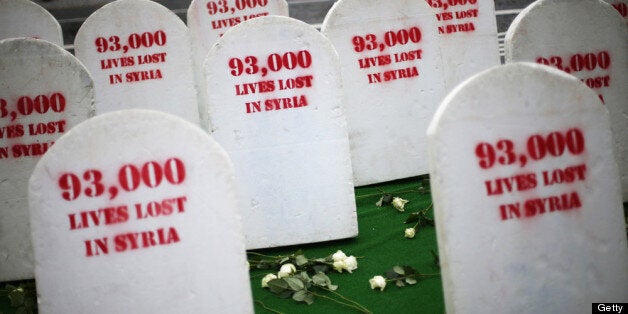 A Syrian mother witnessed the unthinkable when she saw her 14-year-old son, Muhammad al-Qatta, shot in cold blood in Aleppo on June 9. Now, Nadia Umm Fuad is speaking out about how Syrian rebels executed the teen "for no more than a joke" he made about the Prophet Muhammad.
In an interview with The Telegraph, Fuad recalls how she was running down the stairs when the first shot rang out, was at the door by the time she heard the second and witnessed the third first-hand.
"I saw the third shot. I was shouting, 'That's haram, forbidden! Stop! Stop! You are killing a child,'" Fuad told the Telegraph's Middle East correspondent Richard Spencer in Aleppo. "But they just gave me a dirty look and got into their car. As they went, they drove over my son's arm, as he lay there dying."
Earlier this month, the news of al-Qatta's death sparked outrage among many as the Syrian Observatory for Human Rights reported that the teenage boy, who worked as a coffee vendor, was abducted and tortured before being publicly executed for blasphemy after he used the phrase, "Even if Muhammad comes down" in a remark to a customer. According to Al Jazeera, members of the rebel Syrian forces overheard the conversation and likely mistook the commonly used expression for blasphemy.
The horrific circumstances of the teen's death evoke comparisons to the execution of another young boy, Hamza al-Khatib, at the hands of Syrian government forces in 2011. The 13-year-old was brutalized and killed before being returned to his family.
"The horrific stories we've gathered from refugees over the past few days show how children are bearing the brunt of the Syrian conflict," Justin Forsyth, chief executive of Save the Children, said in a statement. "Children in Syria are being killed, tortured, recruited as soldiers and abused in horrifying numbers.
The death toll in Syria is estimated to total at least 93,000 since 2011. About 5,000 Syrians, most of whom are civilians, are being killed per month on average, The Associated Press reports.
CORRECTION: An earlier version of this article incorrectly stated that Hamza al-Khateeb was killed at the hands of Syrian rebels.
Related
Before You Go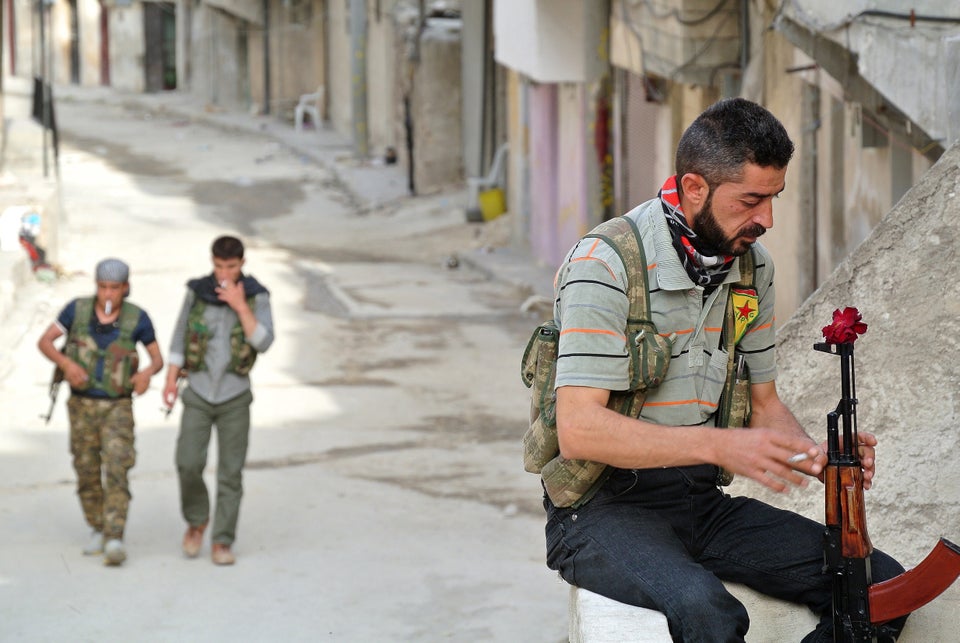 Syria In May: Stalemate Breaks In Qusair
Popular in the Community