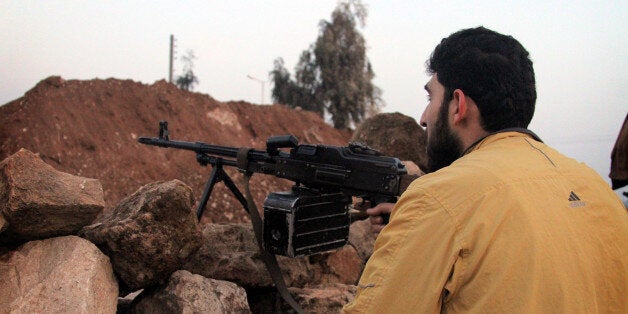 BEIRUT -- A hardline Syrian militant group with ties to al Qaeda has steadily lost ground in northern Syria against a recent surge of rebranded rebels, who have hit pause in their fight against President Bashar Assad to take on divisive elements in their midst.
On Wednesday, a major operational base for the al Qaeda-linked group, the Islamic State of Iraq and al-Sham (ISIS), reportedly fell in the northern city of Aleppo. It was the second major victory in the past week for the reinvigorated rebel groups, who earlier retook control of the city of Raqqa, the only provincial capital in Syria to have fully fallen into the hands of rebel groups.
In Syria, ISIS has proven a formidable foe not only to the regime but also to the revolution itself, as it has repeatedly targeted activists and even some rebel commanders for kidnapping and arrest, while taking control of many major highways and towns in the north.
The effort to rebuff ISIS, led primarily by regrouped members of the dwindling Free Syrian Army, has buffeted Syrian opposition activists and the uprising's Western backers, who wondered if the rebel-held north would ever emerge from the Islamist cloud.
The fighting against ISIS was said to begin "by chance," according to a Syrian activist based in southern Turkey who closely monitors the militant groups, after ISIS kidnapped and killed the son of a major commander of the Free Syrian Army near Aleppo.
In conversations with The Huffington Post last month in southern Turkey, rebels and Syrian opposition activists repeatedly hinted that such a confrontation, between the FSA and ISIS, might be coming soon.
"I think what's going on now was going to happen sooner or later," an activist said. "[ISIS] didn't stick to the general codes of the Syrian revolution."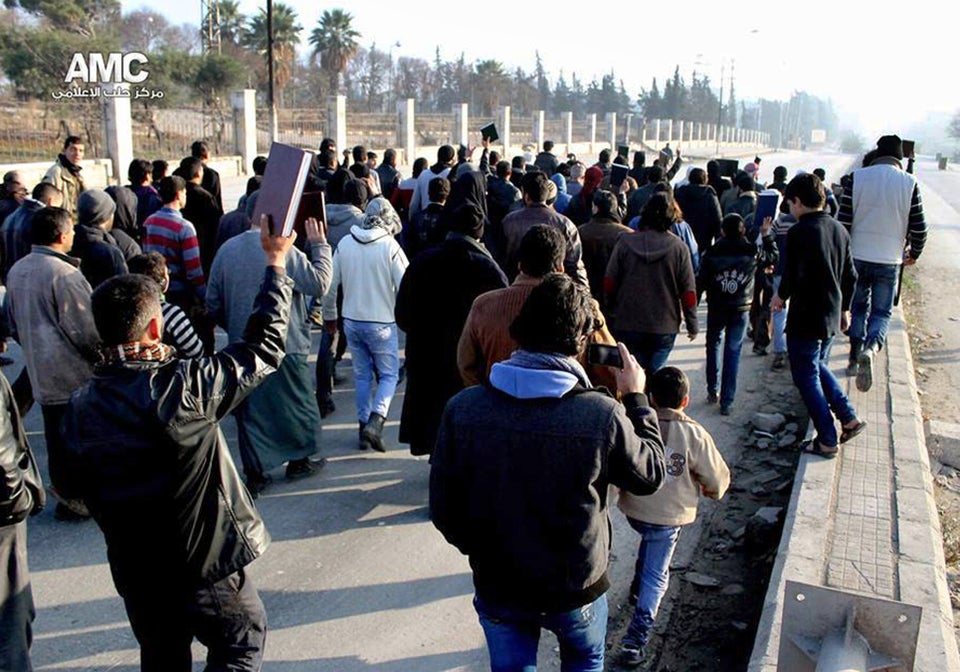 Syria War in January
Popular in the Community