 AMMAN, Feb 14 (Reuters) - Rebels seized a town in an eastern oil-producing province of Syria on Thursday after three days of heavy fighting in which 30 Nusra Front fighters and 100 Syrian troops were killed, a violence monitoring group said.
Taking Shaddadeh in Hasakah province from the forces of President Bashar al-Assad brings the rebels closer to the provincial capital Hasakah, 45 km (30 miles) to the north.
Coinciding with the report by the Syrian Observatory for Human Rights on the fighting was a video posted on YouTube showing fighters from the al Qaeda-linked Nusra Front celebrating and chanting "Allahu Akbar (God is Greatest), Nusra Nusra".
Omar Abu Laila, a spokesman for the eastern command of the rebel Free Syrian Army, said rebel units including Nusra fighters now controlled al-Shaddadeh after overrunning state security and military intelligence compounds.
Hasakah, an ethnically mixed province of Arabs and Kurds, accounts for most of Syria's oil output, which is estimated to have fallen by a third, to no more than 100,000 barrels per day, since an uprising against Assad's rule erupted in March 2011.
Abu Laila said an army garrison guarding a nearby gas field, al-Ghabsa, had fled as armed opposition units advanced from the Euphrates River toward Shaddadeh.
"Shaddadeh and Ghabsa are now under our out control. In the next few days we will advance toward Hasakah City," Abu Laila said, speaking by phone from eastern Syria.
He said Nusra detonated car bombs near the security compounds in Shaddadeh, enabling the attacking force to storm the buildings and take the city, a pattern seen in other areas taken over by the mostly Islamist armed opposition.
Al-Nusra, which includes Iraqi commanders, has experience in making car bombs and the group lately helped opposition fighters take over the main Thalatheen Street in southern Damascus by exploding a car bomb in a security compound, according to opposition sources.
The rebel advance in Hasakah province has raised concern among the political leadership of the opposition, which has little control over the rebels, about deepening ethnic tensions between Arabs and Kurds, who already have decades long land disputes in the province.
Assad has tried to placate Syria's one million Kurds since the uprising, promising to give citizenship to thousands of disenfranchised Kurds in Hasakah.
A tacit alliance has also emerged between Assad and the Syrian branch of the Kurdistan Workers Party (PKK) which now a strong military presence in Hasakah and other Kurdish regions, to the discomfort of Turkey.
Massoud Akko, a Kurdish opposition campaigner in Norway in contact with Hasakah, confirmed that Shaddadeh has been overrun but said that taking Hasakah city would cause a bloodbath unless an agreement was reached with PKK fighters in the city.
"Taking a main city like Hasakah is important for the opposition but the PKK is entrenched there and an agreement with them has to be reached," Akko said.
Akko pointed to a deal this month which ended fighting in Ras al-Ain, a town on the border with Turkey northeast of Hasakah, were tens of peoples with killed in fighting between the PKK and the rebels who stormed the town in January. (Reporting by Khaled Yacoub Oweis, Amman newsroom; Editing by Jon Hemming)

Related
Before You Go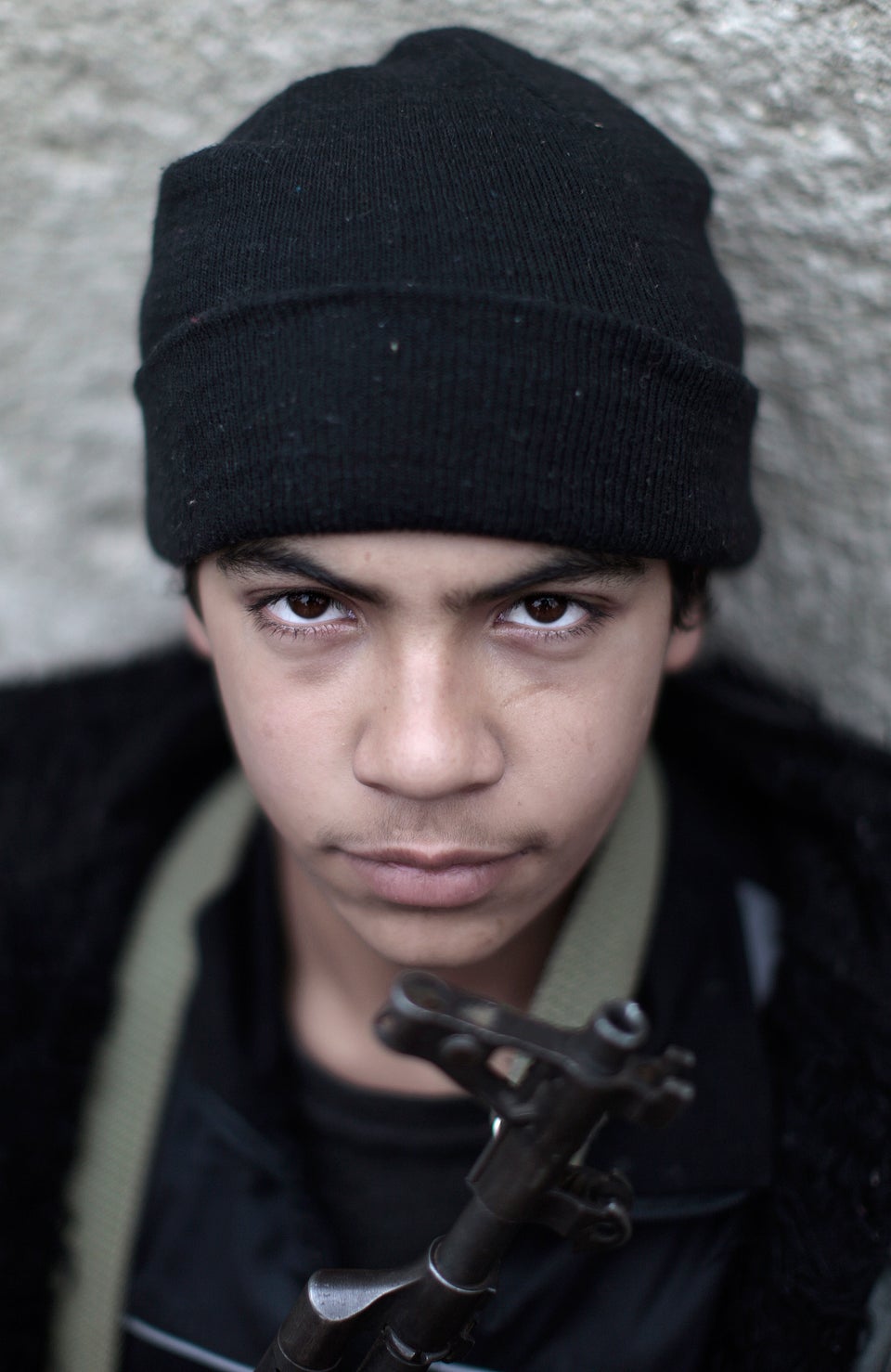 Syria Rebels: Past And Present
Popular in the Community