Kids and toys usually go together like peas and carrots. But for many Syrian refugee children, having fled their war-torn homeland with little more than the clothes on their backs, toys are luxuries from bygone days. Earlier this year, global aid agency Mercy Corps, with the help of two generous sponsors, sought to change that by transporting thousands of toys to Jordan to brighten the lives of some of the Syrian children living there.
(Story continues below.)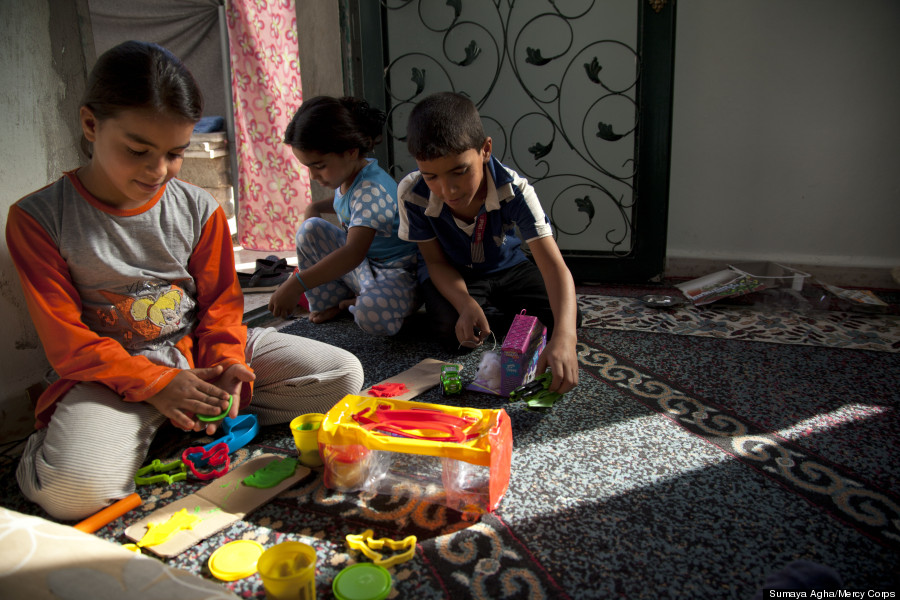 Syrian refugee children in Jordan paying with toys donated by Hasbro.
In late August, Sumaya Agha, a photography consultant with Mercy Corps, participated in the effort to distribute toys to Syrian children living in northern Jordan. She says she was blown away by the impact a simple tub of Play-Doh, a teddy bear or a Nerf ball could make on the youngsters' lives.
"It's amazing what something as simple as a stuffed animal or ball can do for a kid," she said in a blog post for Mercy Corps. "Their faces lit up when they received the toys -- for many, the first thing they've had to play with since leaving their homes behind in war-torn Syria."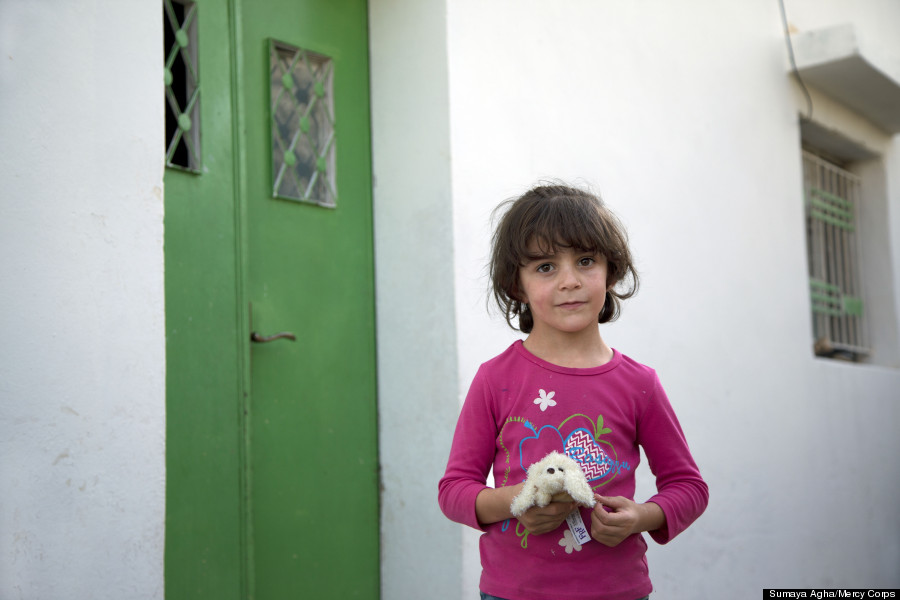 Ichlas, 6, from Dara'a, Syria. Ichlas told Agha that attending school and playing are among the activities that she loves most.
Toys are a "universal aspect of childhood," Agha told HuffPost via Skype Monday. "The kids loved the toys," she said. "I only wish I could've given them more."
With her camera in tow, Agha -- who has been living in Jordan for about a year to help with the staggering refugee crisis there -- chatted with the kids she encountered and documented their stories on paper and camera.
Wanting to learn more about these children and their lives, Agha asked the children she photographed: "What makes you happy?" The photographer says she was stunned by their simple, poignant answers.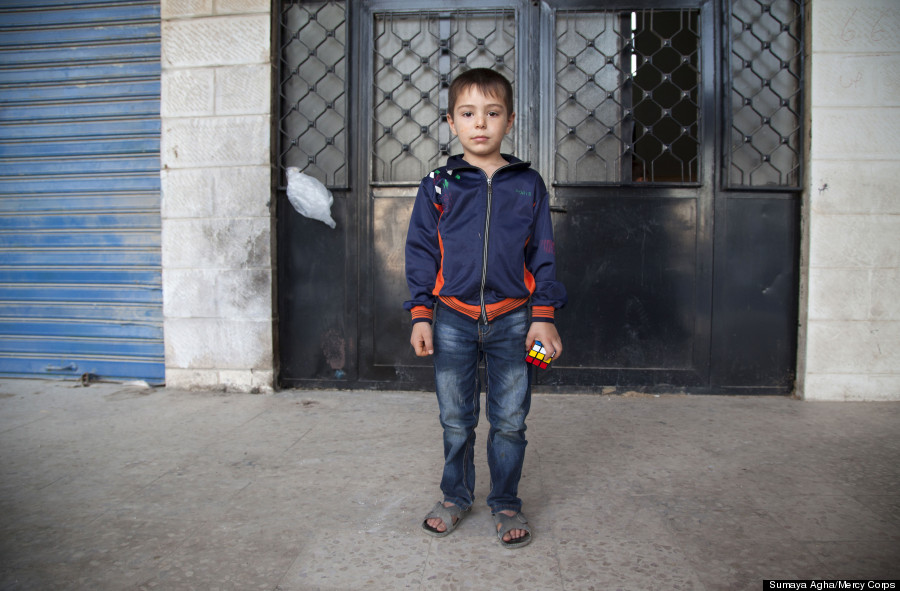 Moaid, 8, from Dara'a, Syria. "There is no war here," Moaid said when asked what makes him happy. He added that he likes reading, playing and helping his mom.
"Every child deals with the conflict in his or her own way. But when it came to this question, I kept hearing the same things: family, playing, toys, and most of all, school," she wrote in her Mercy Corps blog post.
Agha explained to the HuffPost that although afternoon school sessions -- structured by the Jordanian government through an agreement with UNICEF -- have been organized for Syrian refugee children, the majority of the kids she spoke to were not attending classes.
"So many of these children have lived through and seen things that no person should have to," Agha said. "Their lives have been irreparably changed. Their homes have been taken from them, relatives and friends have been taken from them. School has been taken from them too."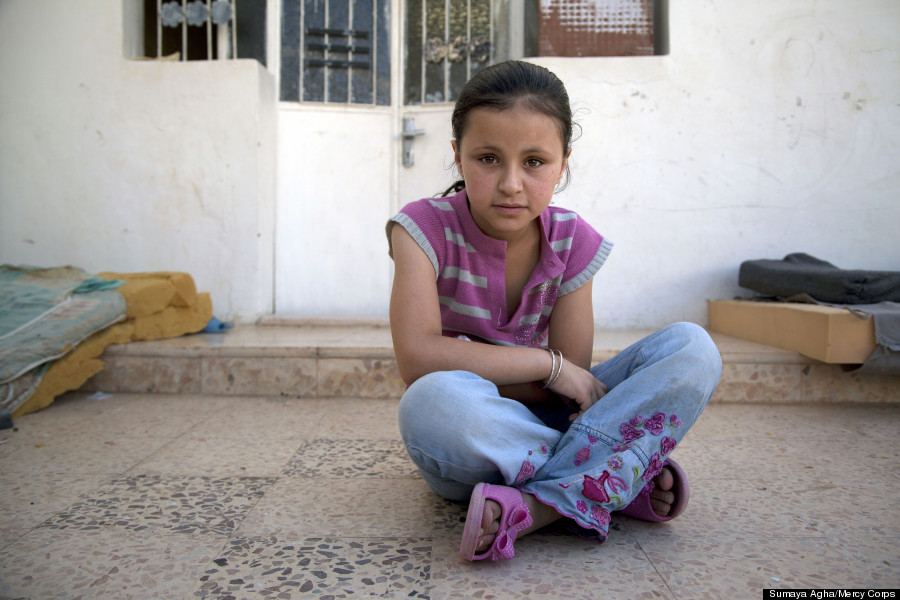 Briksam, 9, from Homs, Syria. "Briksam is shy with a sweetness that breaks my heart," writes Agha. "She loves school so much that even studying for tests is one of her favorite things to do, but her family cannot find a school to enroll her." Other than school and studying, Briksam told Agha that spending time with her family also makes her very happy.
Despite the unimaginable suffering and trauma these children have gone through, Agha says that many of the kids she met awed her with their tremendous capacity for joy and optimism.
"Even in such tragic circumstances, the kids I've met have such a natural inclination toward hope that they focus on what brings them happiness. And I hope we can help them hold on to that," she wrote in her blog post.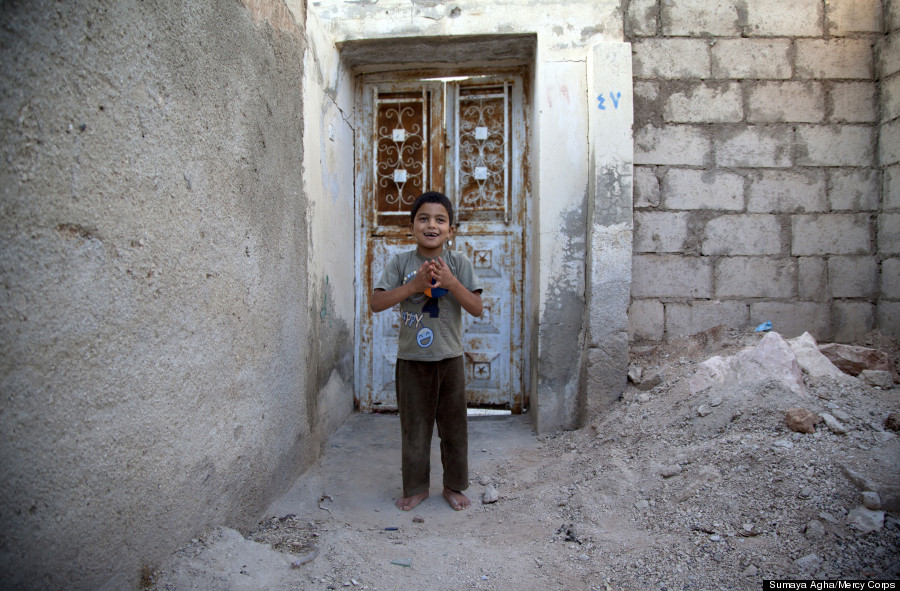 Najam, 6, from Homs, Syria. Najam likes toys. He also likes it when when Ahmed, his older brother, comes to visit.
"This 1 millionth child refugee is not just another number," UNICEF Executive Director Anthony Lake said in a statement at the time. "This is a real child ripped from home, maybe even from a family, facing horrors we can only begin to comprehend."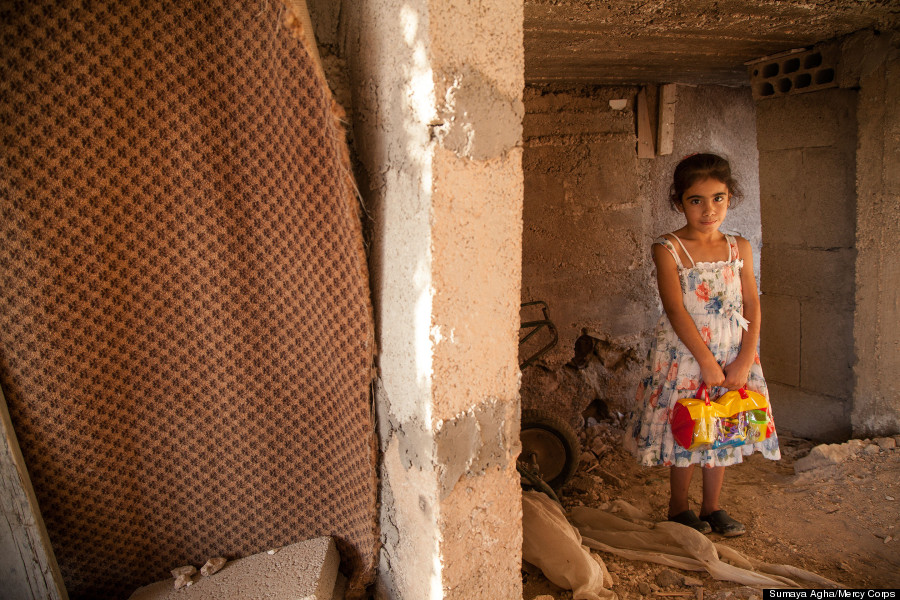 Deif, 7, from Homs, Syria. Deif told Agha that she's happy when she's helping her mom clean and cook. She also like watching TV and playing with toys and games.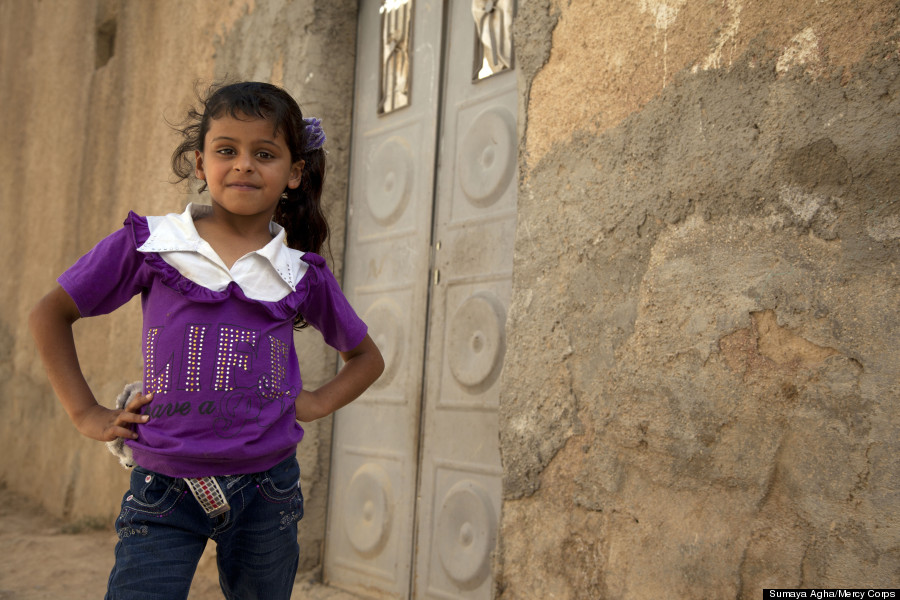 Noor, 7, from Aleppo, Syria. "Going to school, because I can escape my siblings," said Noor when asked what makes her happy. She also likes toys.
Related
Popular in the Community