There is little respite for Syrians who have fled their homeland, but a photographer captured two people in a quiet, loving moment.
Zsíros István, a Hungarian photographer, took a picture of a couple sharing a kiss and an embrace in an overcrowded makeshift camp next to the Keleti railway station in Budapest, where thousands of refugees were left stranded.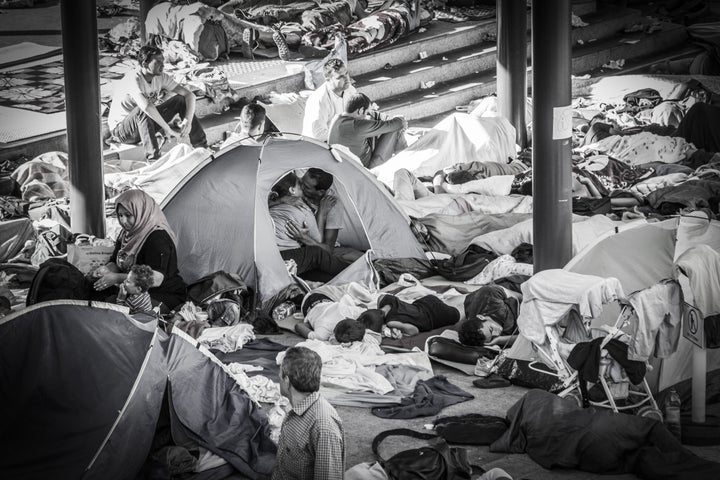 The photograph was taken on Aug. 30, when refugees and migrants were camped out next to the station awaiting trains to Germany and Austria. István had arrived at Keleti station with the intention of finding images that offered a different perspective on the crisis, and captured the tender moment after being in the station for less than 30 minutes.
"The motivation was to see the refugees with my own eyes, not in the media," István said in a statement emailed to The Huffington Post. "I saw the couple, and it was very touching especially in that environment. So I took the shot."
István agreed. "I hope every refugee finds ... their place in the world, finds peace as quickly as possible," he told the news outlet. "That everyone is happy. It's a very difficult situation, a very complex situation."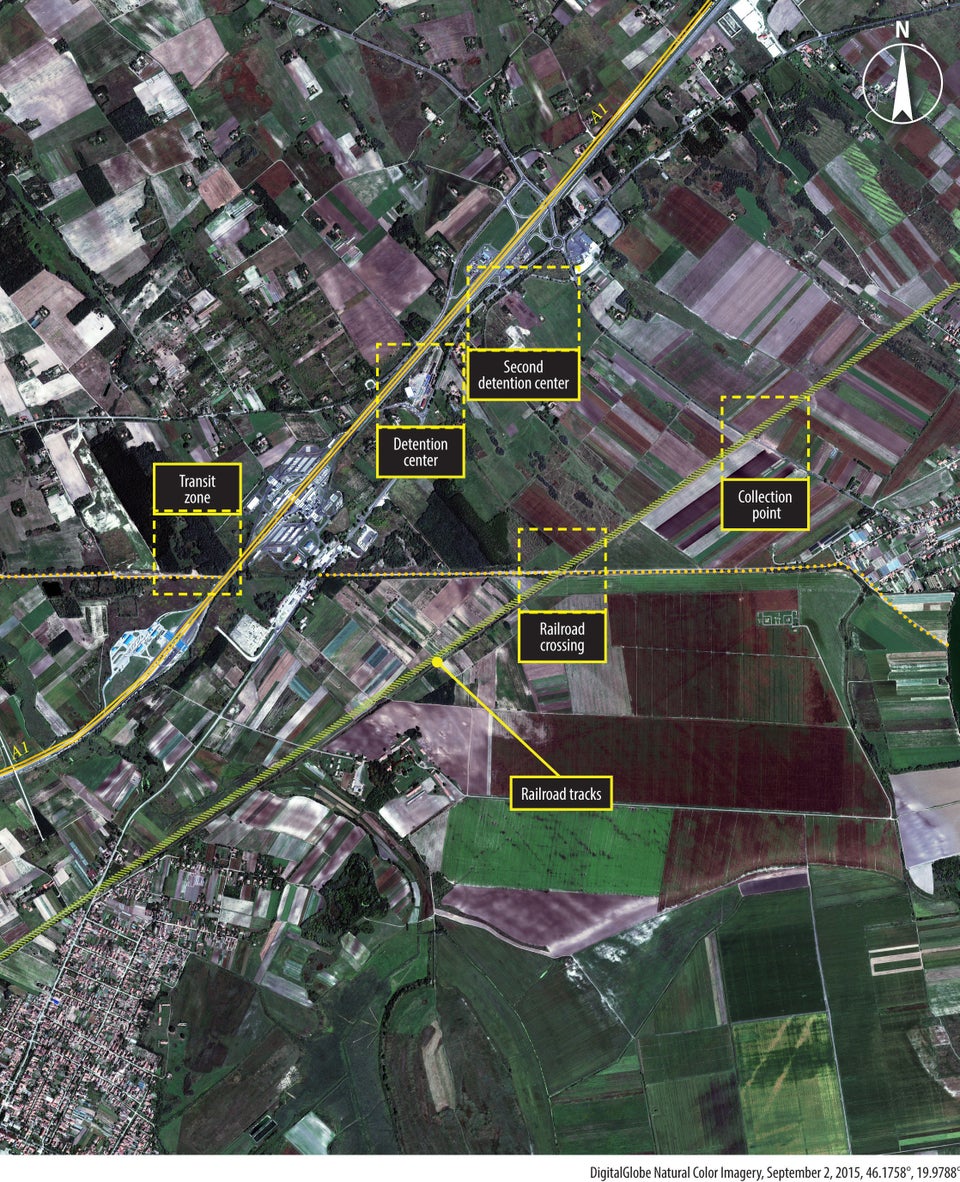 Satellite Images Of Refugees Entering Hungary