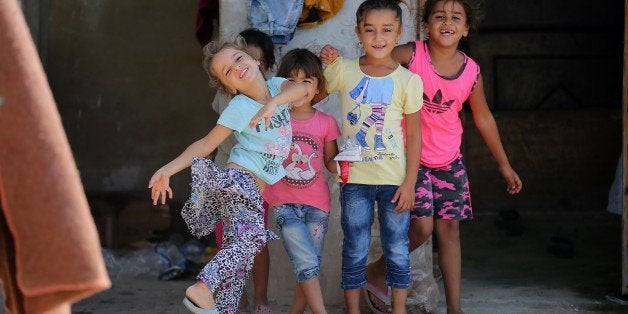 In 2011, Syria had a population of 22 million people.
Three million have fled to neighboring Turkey, Lebanon, Jordan and Iraq and over seven million are internally displaced in Syria, according to the United Nations High Commissioner for Refugees. In Europe, over 420,000 have filed applications for asylum, as of August.
While it's easy to donate to the big international relief groups, smaller organizations tend to operate with lower overhead costs so more of your money can directly support those in need. Here are some smaller groups to consider helping:
Syrian American Medical Society provides medical treatment on the ground in southern Syria as well as for refugees in Turkey, Lebanon, and Jordan. It was ranked as a Silver-level participant on Guidestar's Exchange, and its 2013 annual report states that only one one cent of every dollar went to administrative costs.
Karam Foundation is a Chicago-based charity that operates out of Turkey to raise funds for rebuilding schools in Syria and securing educational opportunities for Syrian children.
Sunrise USA is a U.S.-based nonprofit established in 2011 to provide emergency-relief programs to Syrians, both internally displaced and refugees abroad. They deliver food, support education, establish trauma-care facilities, and facilitate orphan sponsorships.
Islamic Relief USA is a larger nonprofit that's very reputable. It provides food, clothing, housing necessities and medicine for refugees in neighboring countries. To support these efforts, specify "Syrian Humanitarian Aid" as the designated country on the donation page.
Project Amal Ou Salaam is a grassroots initiative -- not a U.S.-based charity -- that Jordanian friends speak highly of. It sponsors schools in Syria, Jordan and Turkey; it also organizes arts, drama, sports and photography workshops for refugees in and outside of Syria. The organization says that all the funds it raises directly supports refugee children.
National Syrian Project for Prosthetic Limbs is a program, operated by UK-based Syria Relief, that builds prosthetics and offers physical therapy to Syrians who've lost their limbs in the conflict. This poignant

Los Angeles Times

story details the lack of rehabilitation services in Syria and daunting conditions for the "amputees, the paralyzed and the otherwise maimed."
To learn about other organizations providing relief, click here.
Related
Popular in the Community