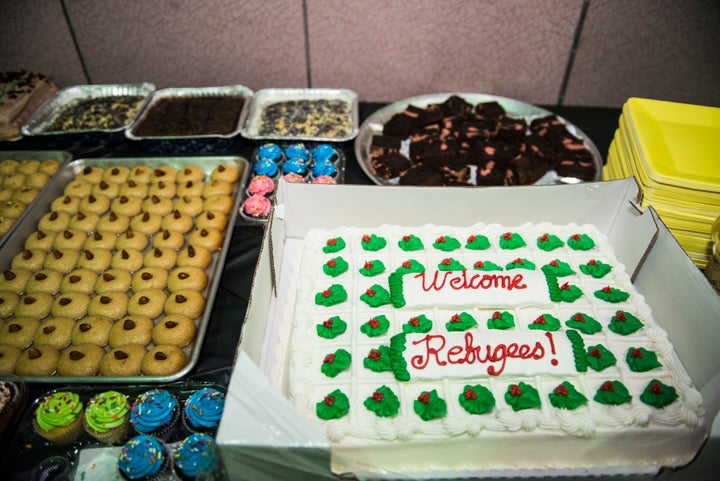 World Refugee Day, created by the United Nations, was established to draw attention to those who have been forcibly displaced by war or instability.
"The international community must do more to resolve conflicts and address the factors causing so much suffering and upheaval," U.N. Secretary-General Ban Ki-moon said in a speech in Lesbos, Greece, where he traveled Saturday to visit a refugee camp. "Let us work together to resettle more people, provide legal pathways, and better integrate refugees. I recognize the difficulties. But the world has the wealth, the capacity and the duty to meet this challenge."
Currently, there are 59.5 million displaced people worldwide, 19.5 million of whom are refugees, according to data from the United Nations refugee agency. This represents the largest refugee crisis since World War II.
And the crisis in Syria, which produced almost 5 million refugees according to UNHCR, has become the subject of particular concern. In September, Secretary of State John Kerry declared that the U.S. would go from taking in 70,000 refugees per year to accepting 85,000 in fiscal year 2016 and 100,000 in the year after that. President Barack Obama specified, in the days following the Paris terror attacks in November, that at least 10,000 refugees taken in would be Syrian.
These figures are a drop in the bucket compared to the influx of refugees and asylum seekers that Europe has experienced -- more than 350,000 Syrians applied for asylum across the EU in 2015 alone.
Kerry explained that the numbers of people resettled in America can't realistically be any higher because of the rigorous post-9/11 screening requirements. The U.S. refuses to take any shortcuts on security.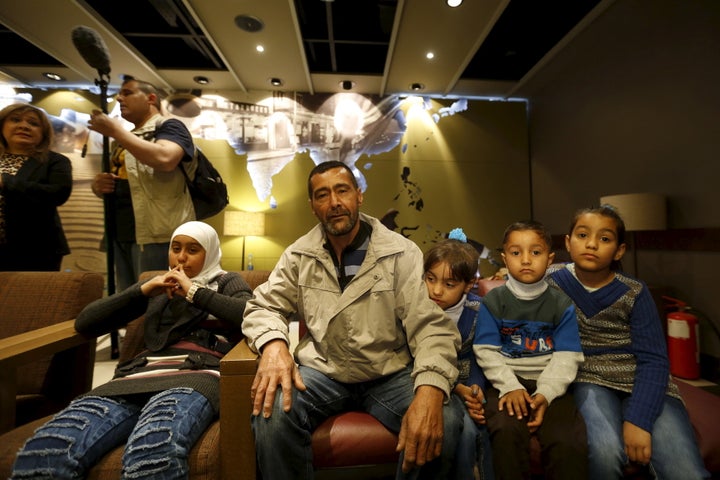 The Numbers Are Lower Than They Should Be
It's unlikely that the United States will resettle a total of 85,000 refugees in the 2016 fiscal year, let alone 10,000 Syrians, according to experts.
The quota is "not a hard and fast rule, it's kind of just what people are hoping for. It depends on how processing continues overseas," William Haney, associate director for external relations at Church World Service, one of the nine domestic resettlement agencies, told The Huffington Post.
Since Oct. 1, 2015, 2,805 Syrians have been resettled across the U.S., according to the State Department's Bureau of Population, Refugees and Migration's latest figures, released after May 31, 2016. That's almost 30 percent of the 10,000 goal.
It's progress from last year, when only 1,682 Syrians were resettled in total, said Eskinder Negash, senior vice president at the U.S. Committee for Refugees and Immigrants.
"Things are slower than we anticipated," added Helen Molinaro, the assistant director for refugee pre-arrival services at the Lutheran Immigration and Refugee Service.
But it's rare that the U.S. meets its refugee resettlement targets, Negash said. Although it wouldn't be unusual for the 10,000 figure not to be reached, it would represent "another disappointment," he added.
In total, 41,424 refugees from Africa, East and Southeast Asia, Europe, the Middle East and Latin America have been resettled this fiscal year, amounting to almost 50 percent of the annual quota.
An Uptick This Summer Is Predicted
Large pushes to reach the quota are common in July and August, before the fiscal year ends.
More than one-third of all Syrian resettlements so far this fiscal year happened in May, meaning that similar figures in the summer months could bring the U.S. closer to its target.
"I'm hopeful that there will be some expedited processing and we'll have a better number to show," Negash said.
Last year saw one of the largest surges in recent history, when 12,000 refugees were resettled in one month alone, added Haney.
Not Much Can Be Done To Make The Process Go Any Faster
In the wake of the changes to the quota, "the Department of Homeland Security had to prepare," Melanie Nezer, vice president for Policy and Advocacy for the Hebrew Immigrant Aid Society, another resettlement agency, told HuffPost via email. "It takes time to gear up a program like that and make sure you can send officers to the region to prepare cases and do security screenings. A lot of prep work had to be done to get to a point where we could start to resettle larger numbers."
"Hopefully next year with 100k total refugees hoping maybe will be more have more infrastructure in place," Nezer added.
Most of the Syrians coming into the U.S. belong to the groups of people who left fairly early on, Negash said, since the security clearance that every refugee must undergo once they are approved for U.S. resettlement takes at least two years.
Every single refugee approved for resettlement must do an in-person interview with a Department of Homeland Security officer. And there are many other bodies involved, including the State Department and UNHCR.
While Nezer confirmed that no expedited screening process has been put in place to help reach the larger number, she did say that the government is looking at ways to "streamline" the process and make it more efficient.
Resettlement agencies, on their part, are willing and able to resettle larger numbers.
"We've been hoping for higher numbers even before the presidential determination last year given the scope of the crisis," Haney said. "Folks will be sad to see that not as many Syrians can arrive."
"The reality of the way the program works with background checks means that if not everything lines up, then refugees will not come to the United States," Haney said. "There are no sacrifices on the side of security."
Before You Go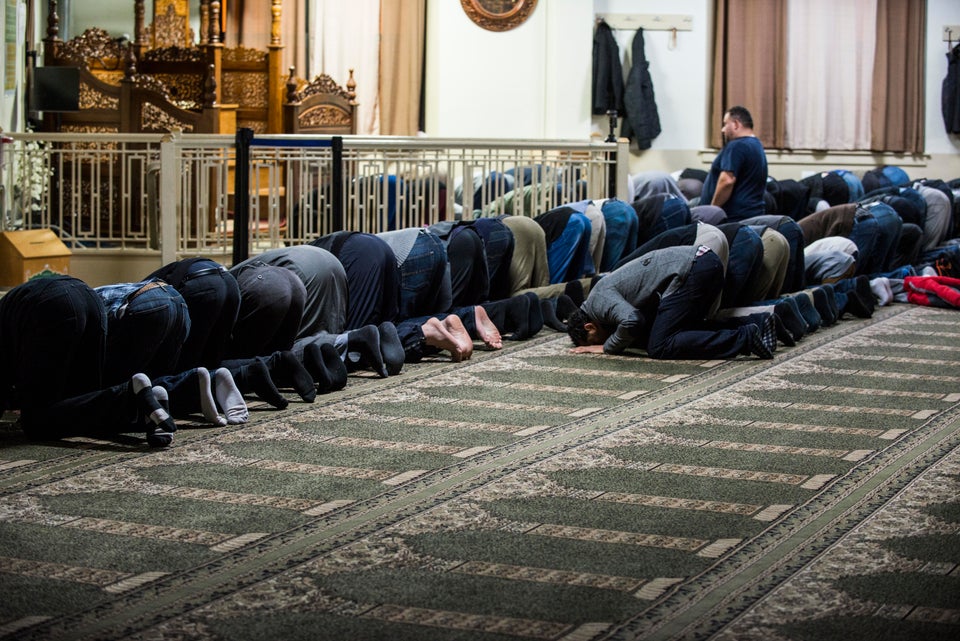 Syrian Refugees Resettled in New Jersey Meet For The First Time
Popular in the Community