During Jo Du's wedding ceremony in Ontario, Canada last week, a bride's nightmare scenario played out: The zipper to her beautiful, white lace gown broke an hour before the ceremony.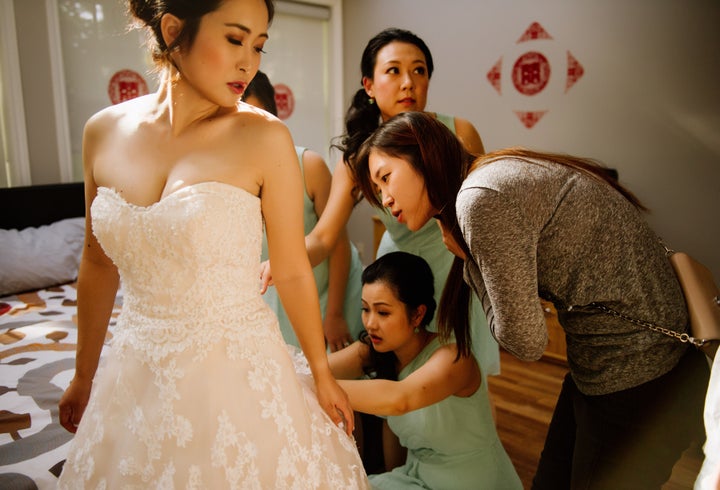 The neighbor, however, had a better idea.
He was hosting a family of Syrian refugees in his home who had just arrived from Aleppo four days earlier. They didn't speak any English, but the father, Ibrahim Halil Dudu, was a tailor of 30 years.
Minutes later, Dudu and his young son arrived at the bride's rented house with a sewing kit. With the help of an internet translator and gestures, Dudu sprung into action, masterfully putting the bride's dress back together.
Coulter told HuffPost that Dudu was a true professional: "He just got the job done very quickly."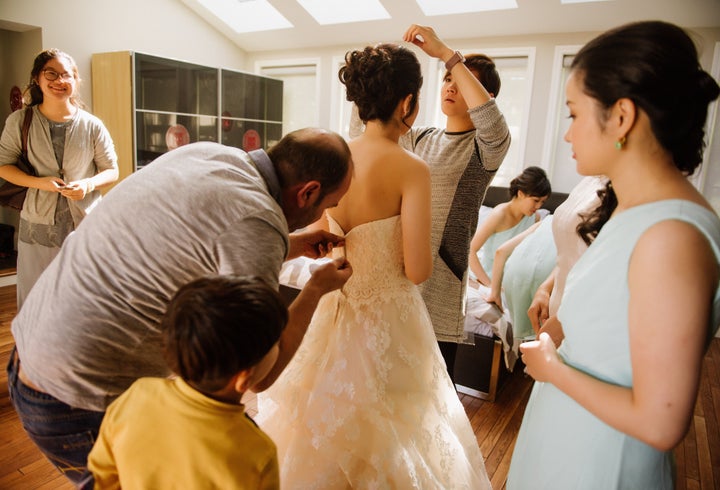 Coulter watched in amazement as Dudu communicated with Du's family, most of whom speak only Mandarin, by using gestures to make sure the bride was ready for her walk down the aisle.
"Since no one could say 'thank you' [to Dudu] in Kurdish, everybody was just bowing to say 'thank you," Coulter told HuffPost. "They were showing their gratitude through smiling and bowing towards each other."
The tailor and his son left shortly after the dress had been fixed. And thanks to his expert craft, Du and her groom were able to celebrate their nuptials with her wedding gown intact.
Dudu told the Canadian Television Network through a translator that the bride seemed so excited and happy. "I was more than happy to get to work," Dudu said. "I like to help Canadian people from my heart."
When Coulter posted the Syrian tailor's story to her Facebook page on Monday, it quickly went viral, with more than 10,000 shares and 20,000 likes. The internet responded with so much love and support, Coulter decided to start a GoFundMe page to raise money for Dudu's family.
Coulter captured the special moment with her camera because, she says, it shows how important it is to help and support refugees.
"We kind of won the birth lottery when we were born in Canada, but we could've all just as easily been born in Syria or another country that is in a state of conflict," she told HuffPost.
She says refugees have a lot more to offer than many people give them credit for.
"We're all just human and helping each other out is a very human thing to do," she said of Dudu's willingness to help a stranger. "This positive stuff happens a lot more than everyone realizes."
Below, see the rest of the Du's wedding, which was saved thanks to this Syrian refugee who was not only at the right place at the right time, but more than willing to lend a helping hand.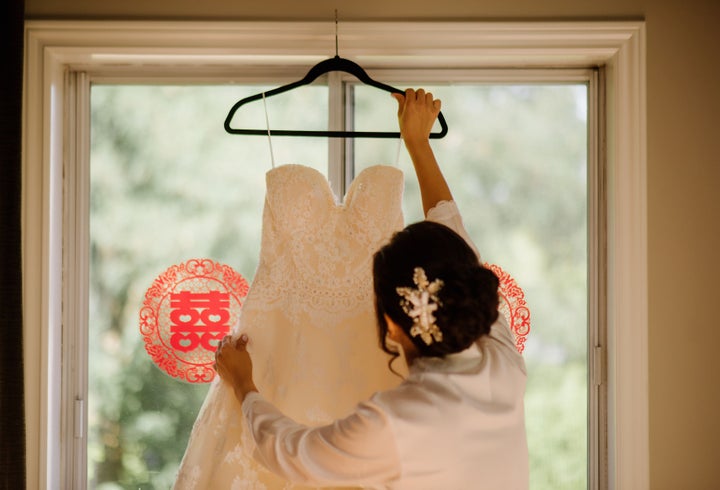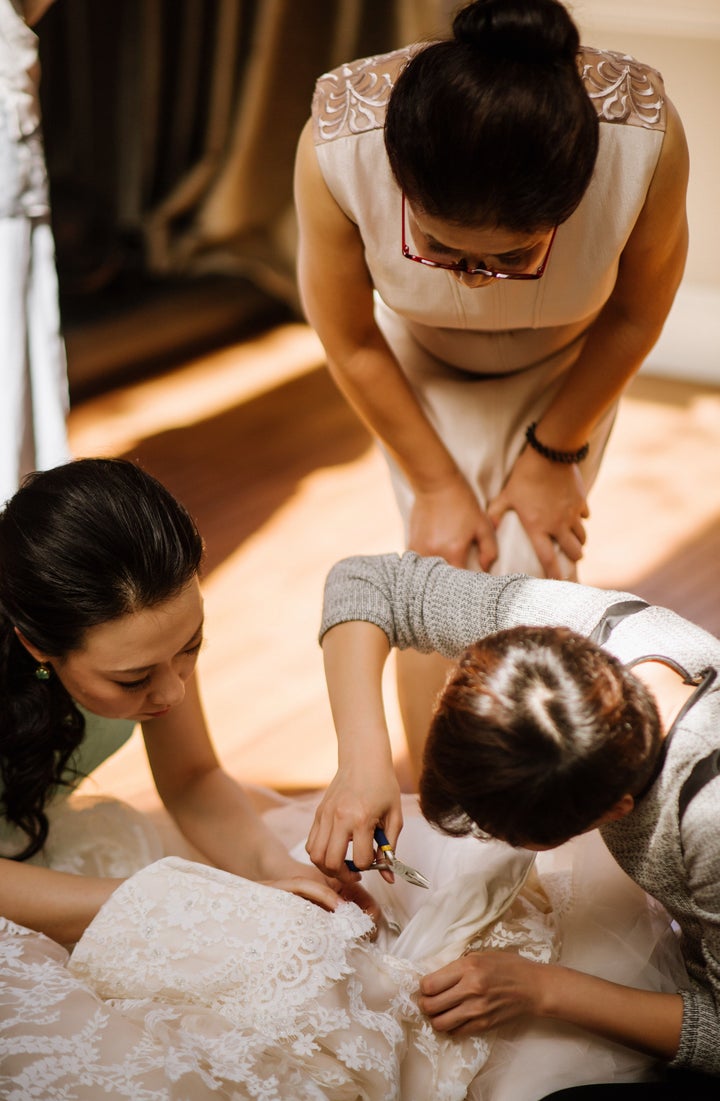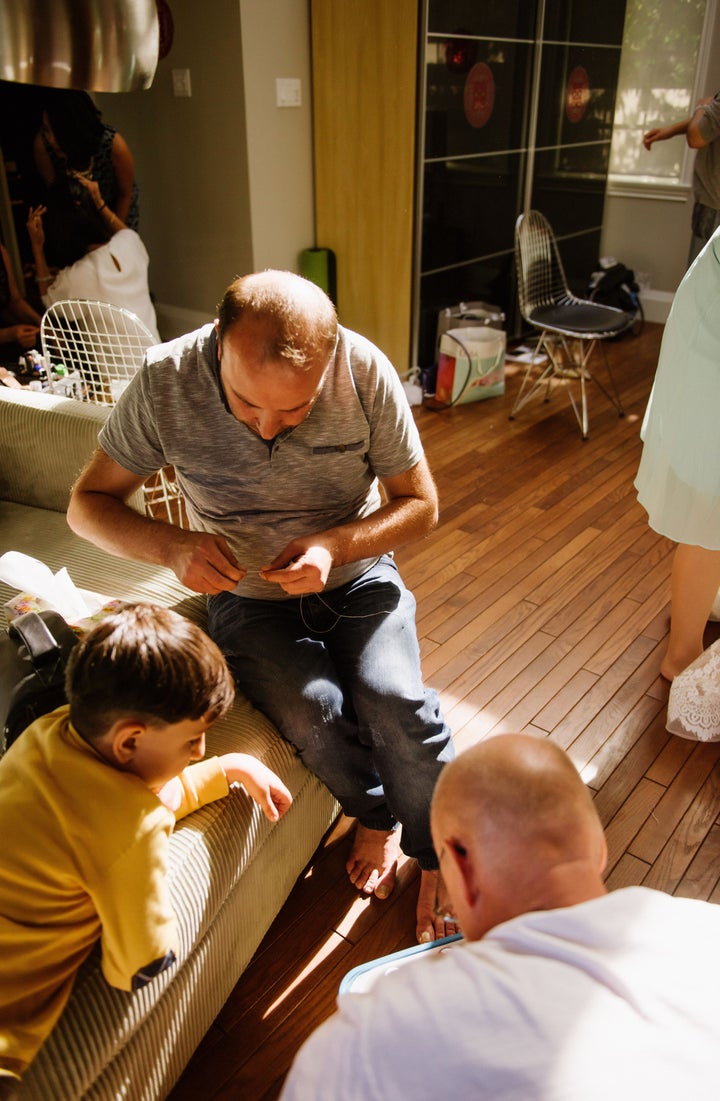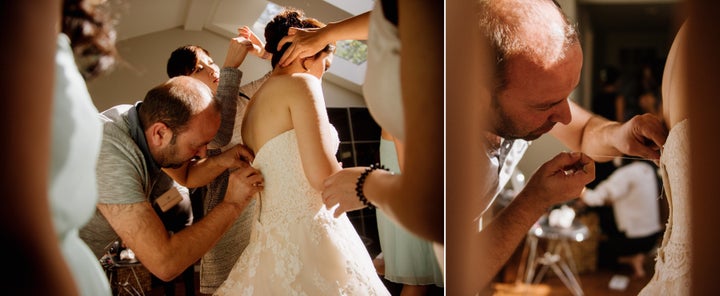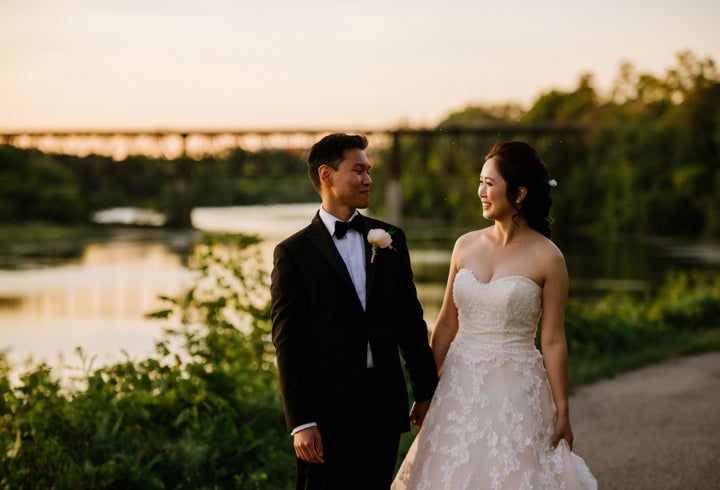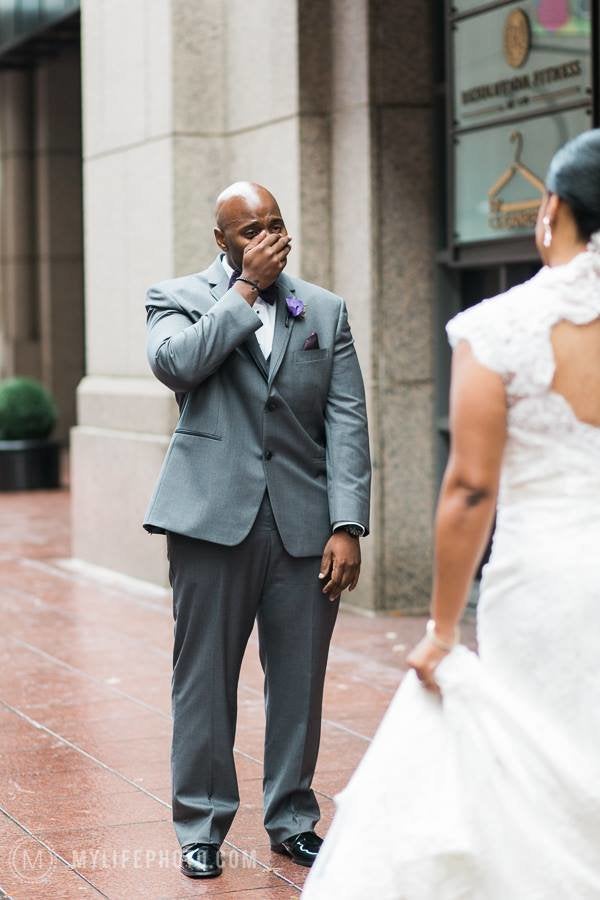 Emotional Grooms At Weddings
Popular in the Community