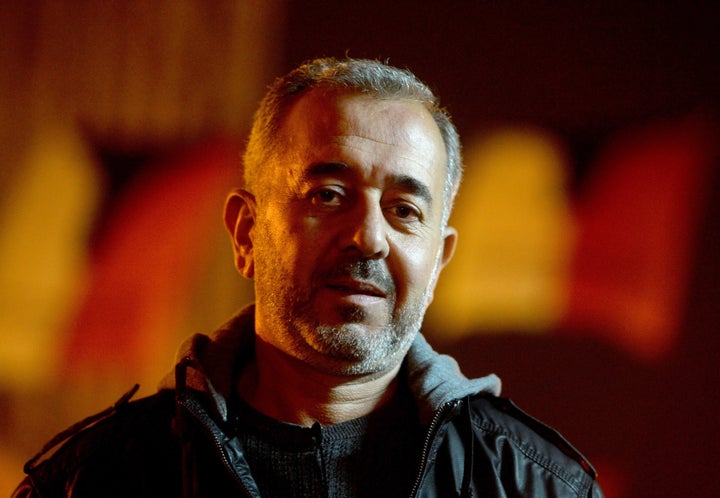 The 52-year-old was invited to join the National Center for the Education of Coaches (Cenafe) -- Spain's national soccer coaching academy -- in Madrid, after media outlets reported that Abdul Mohsen had been a soccer coach at the Al-Fotuwa club in Deir el-Zor in eastern Syria.
"We are a center for coaches and we like to help everyone who works in this [field]," Cenafo President Conrado Galan told El Pais in Spanish Wednesday. The academy also used part of its annual advertising budget to pay for an apartment for Abdul Mohsen and his family in Madrid, the outlet reported.
In the Sept. 9 video that has since gone viral, Petra Laszlo, a camerawoman for far-right online TV channel N1TV, stuck her leg out to trip Abdul Mohsen, who was running across a cornfield near the border town of Roszke, Serbia, with his 7-year-old son, Zeid, in his arms. Abdul Mohsen told NBC News Thursday that Zeid suffered a concussion from the fall but has made a full recovery.
N1TV has since fired Lazslo, and Hungarian prosecutors have opened a criminal case against her for breach of the peace, The Guardian reported Thursday.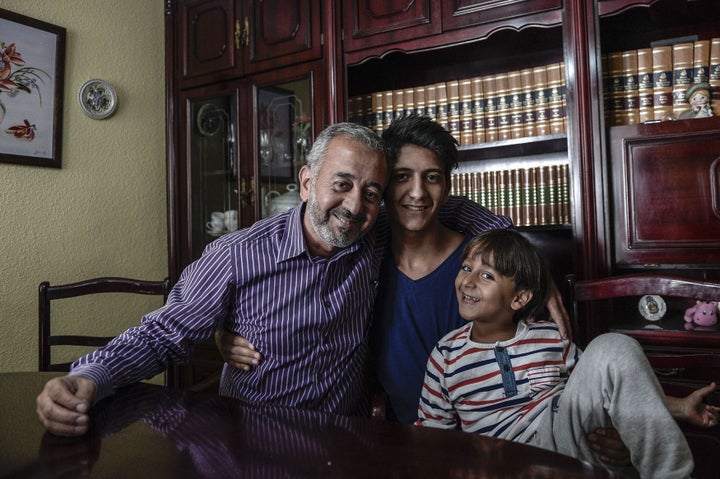 Abdul Mohsen told NBC News he fled war-torn Syria in 2012 for the coastal city of Mersin, Turkey, where his wife, eldest son and daughter remain. Together with his youngest son, Zeid, he embarked on the perilous journey from Bodrum, Turkey, towards Western Europe earlier in September, traveling through Macedonia, Hungary and Serbia.
"My father gave up on everything. He couldn't find a job in Turkey, and his financial situation worsened, especially since the cost of living here is very high," Abdul Mohsen's eldest son, Mohanad, who currently remains in Turkey with his mother and sister, told HuffPost Arabi earlier this week. "He wanted us to keep getting an education."
Authorities in Madrid are working to get Abdul Mohsen and his family documented in Spain so Abdul Mohsen can legally work for Cenafe, the Associated Press noted Wednesday. Abdul Mohsen will also have to learn how to speak Spanish, Galan told El Pais.
"More than 450 Spaniards have fulfilled their dream of working beyond our national borders," the soccer school wrote in Spanish on its website Wednesday. "Today we bring in a foreign professional from another country to improve the education of students who go to work to these countries and who will be better equipped for their profession."
"We thank you, Osama, for accepting our invitation," Cenafe wrote.
"I love you, I love Madrid, I love Espana," Abdul Mohsen told a group of reporters as he stepped off a train in Madrid with his sons late Wednesday night. "This is very, very important for my life. I am here with you. Thank you so much."
Lorenzo Ligato contributed to this report.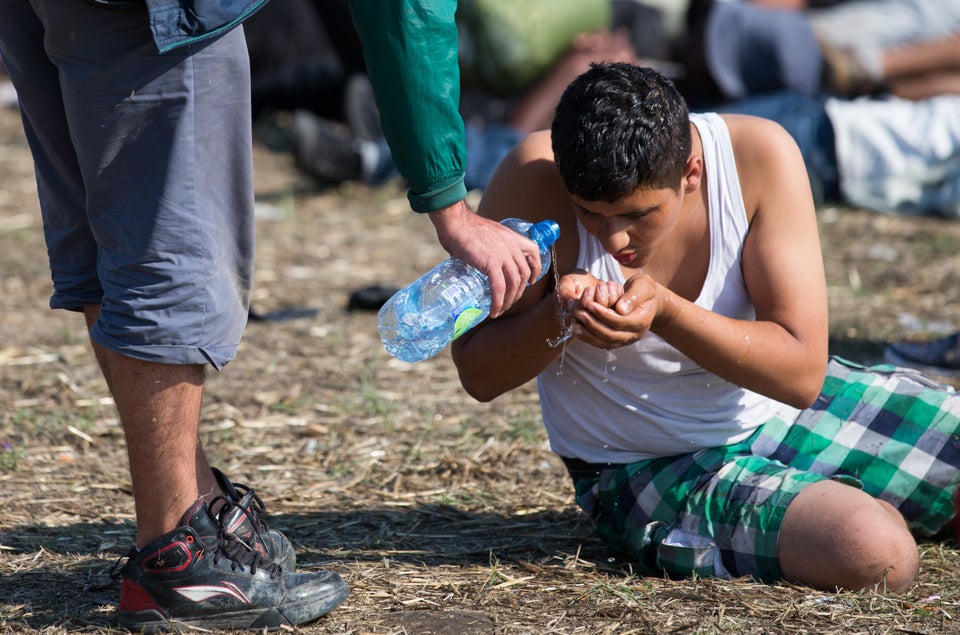 Migrants And Refugees At Hungary's Border
Popular in the Community