A photograph of a Syrian refugee went viral earlier this week. It was a heartbreaking image of a man cradling his daughter while hawking pens on the street.
More than 1 million people around the world shared the image, prompting Icelandic activist Gissur Simonarson to launch a campaign to find the man.
On Tuesday, Simonarson, who helps run the news site Conflicts, posted his request on Twitter.
With the help of locals, a journalist and activists in Lebanon, Simonarson soon announced that he had successfully made contact.
Abdul is a single dad of two kids, 9-year-old Abdelillah and 4-year-old Reem. To make a meager living, he's been selling pens on the streets of Beirut, located about 80 miles away from Damascus.
Simonarson then launched an Indiegogo campaign to help the man and his children "start a new life." The initial goal was $5,000, but that target was met in just 30 minutes, Simonarson said.
More than $42,000 has been raised for Abdul so far.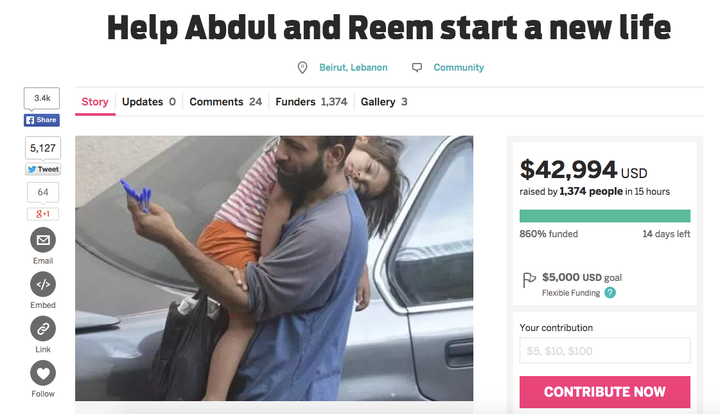 "I think that this campaign proves that humanity is not lost just yet," wrote Simonarson on Twitter Thursday.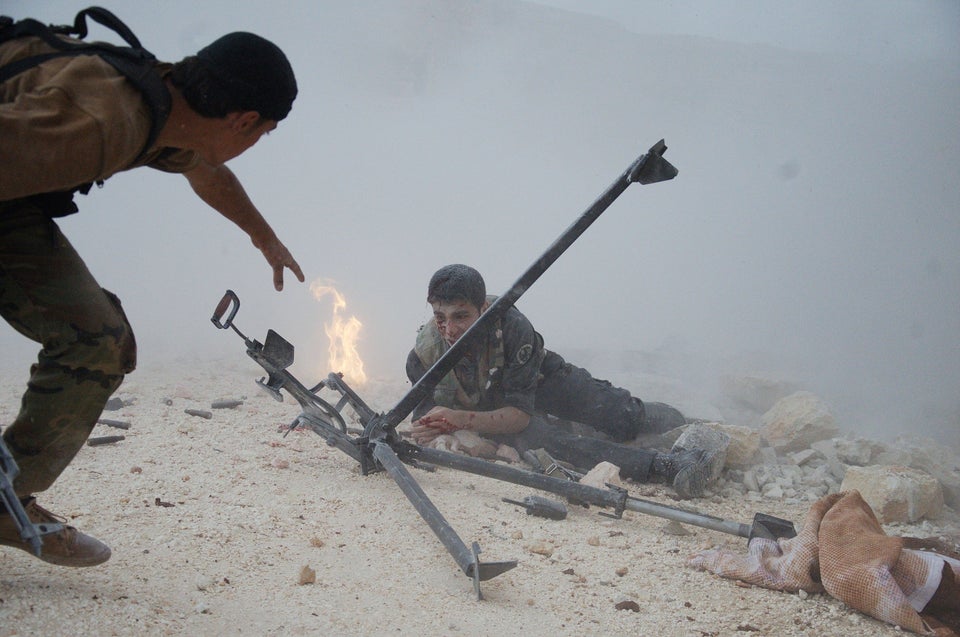 War In Syria
Related
Popular in the Community