The number of Syrian refugees is currently approaching 4 million, with UN data showing women and children make up over three-quarters of that total. Hundreds of thousands from this diaspora are living in sprawling refugee camps along Turkey's southern border, and in a new short documentary by filmmaker Aliya Naumoff, a few women are sharing a look into life in those compounds.
Aided by the U.S.-Turkey relations advocacy group the Turkish Heritage Organization, Naumoff traveled to the Harran and Akcakale camps near the border with Syria, where she interviewed a number of women and girls about their experiences. What she found and decided to showcase in her film was an incredible resilience from female refugees who had fled the brutal conflict in their home country.
"They are just so positive, and so kind," Naumoff told The WorldPost. "They're stuck in this situation and all the women I spoke with all have equally horrific stories, horrible stories of bombing and destruction."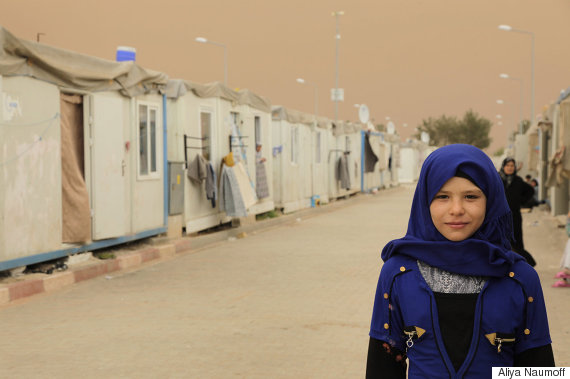 In spite of the tragedy that forced them to flee to the camps, Naumoff says the women voiced a desire to continue bringing meaning to their lives through education and work.
"We need to fight our bad circumstances and live a normal life, or something like normal," a refugee identified as Rana says in the film. She and other women profiled in the short describe how working in vocational schools that offer some monetary compensation, or assisting and participating in education programs within the camps has given them a feeling of strength.
"We are proud to appear on camera to show the world that the Syrian woman, despite all she has been through, did not and will not crumble," says female refugee Om Baker.
In a sequence towards the end of the film, Naumoff focused on one Syrian girl who sang in her camp. "Her name is Rima, she's 15 and she's blind," Naumoff told WorldPost. "She said, 'I just want to show the world that sight isn't everything, and I want to do more.'"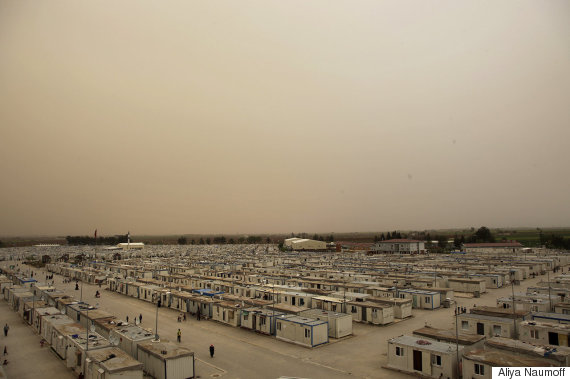 Turkey stands as the country that receives the highest number of Syrian refugees, with almost 1.8 million registered, according to UN statistics. The country expanded legal status for Syrian refugees this past December and extended the right to health care and education to those displaced by the conflict. Syrian refugees still lack the ability to legally work, though there is currently talk of allowing temporary visas that would allow them to find jobs.
Female refugees in Turkey also face the threat of exploitation and abuse, as human rights groups warn that women are pressured into marriages out of fear or desperation. Naumoff says that education programs in the camps instruct against such marriages, especially those involving children.
Correction: This post originally misidentified the Turkish Heritage Organization as the Turkish Heritage Foundation.
Related
Before You Go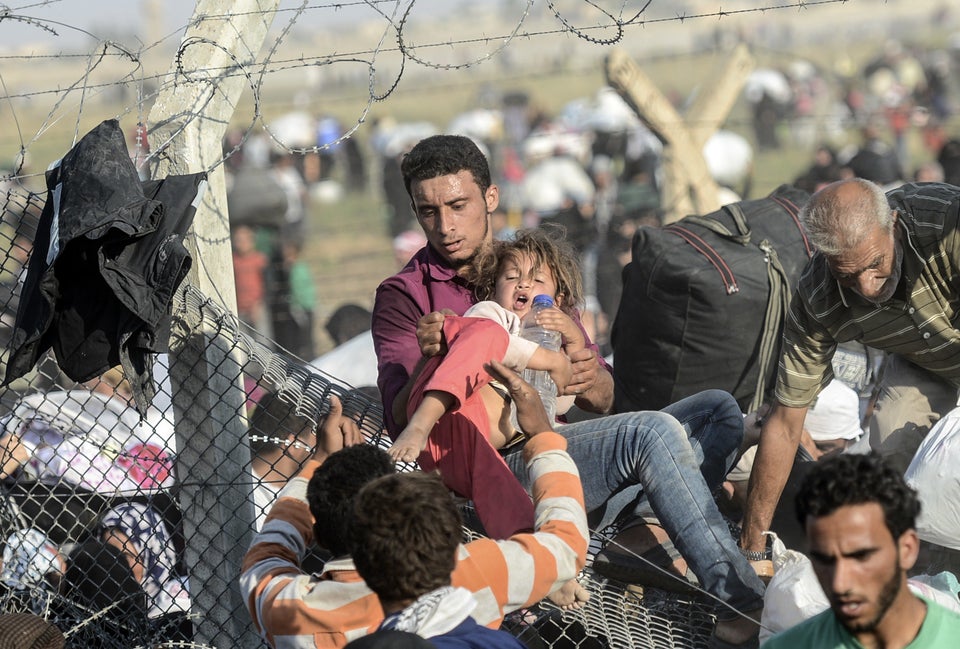 Turkey's Border Crisis
Popular in the Community