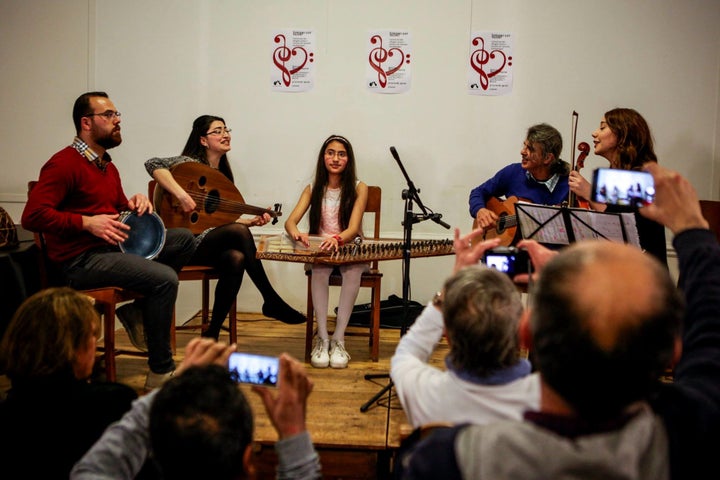 Basel Khalil, 54, lives at the Lanaken refugee camp in Belgium. He used to teach flamenco and guitar at the Russian Cultural Center in Damascus, but was forced to flee from Syria when he refused to perform for president Bashar al Assad.
On Thursday, he found himself on stage again with several other Syrian performers for "Syrians Got Talent," a concert in Brussels organized by volunteers to showcase the artistic prowess of some of Belgium's newest residents.
Lotus Abou Saeb, a 20-year-old from Damascus who now lives in Antwerp, played the violin. Talal, 27, is a drummer who made it from Suweida to Belgium in only 11 days. They played traditional Syrian music and also sang numbers by the Belgian musician Jacques Brel.
Jens Muller, one of the event's three organizers, told Brussel Niews that he and his friends already been helping refugees for the past few months, but they noticed that refugees weren't really able to make use of their talents. The evening was meant to show that refugees "are people like us" and have talents just like us, he said.
"They have such a wonderful personal story and there is nothing done to help them integrate and get to know each other," Schams El Ghoneimi, an event organizer who is a political staffer at the European Parliament, told The WorldPost.
"We have to help them become Europeans," he added. "We have to do our best to tell people that Syrians are not terrorists, are not dangerous."
The volunteers were blown away by the event's success, El Ghoneimi said. They offered entry to 200 people for 5 euros each and had to turn away many more.
Most of the audience, he said, was moved to tears during the performance.
Before arriving in continental Europe, Khalil lived in Turkey, making ends meet by playing guitar on the street. "He was desperate," El Ghoneimi said; "as an artist, you don't have money."
One day, some of Khalil's former students found him in the streets. Traveling together, they all made it to Belgium safely, El Ghoneimi said. Now, Khalil hopes to reunite with his wife and children, who are in Turkey.
Abou Saeb's violin was damaged as she carried it during the crossing from Turkey to Greece last July, so the concert organizers lent her a new one. She practices two to three hours a day, Brussel Niews reported.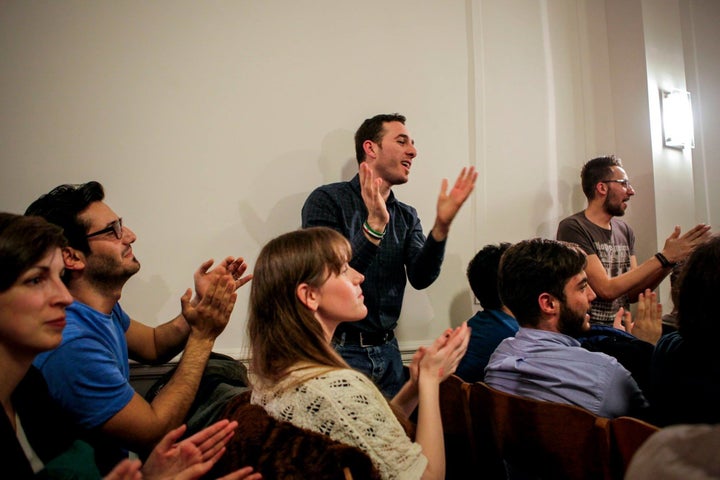 The concert came at a particularly sensitive time for Brussels in the wake of the terror attacks at the city's airport and a major metro station. The concert was "very helpful to people who feel desperate" and afraid, El Ghoneimi added.
He chose to hold the event at the Atelier Marcel Hastir because of the building's history. Hastir was a painter who used the space to hide Jewish children from the Nazi occupation during World War II.
Eline Gordts contributed reporting.
Related
Before You Go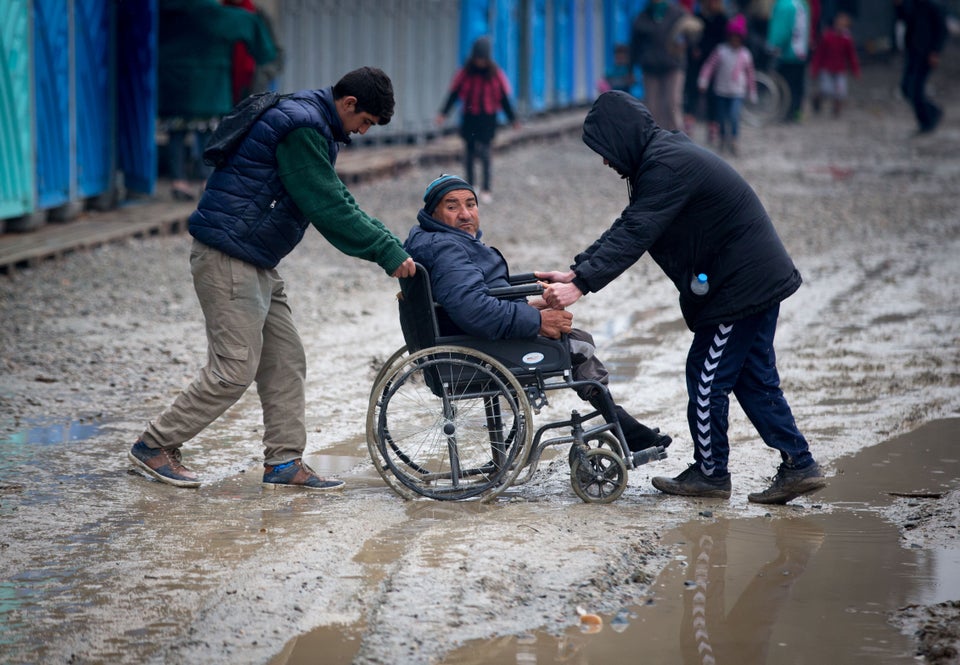 Photos From Idomeni Refugee Camp
Popular in the Community