Just ask brothers Yazan and Nabil Al-Salkini.
The two Syrian refugees work at events assisting homeless members of the community. Yazan, 19, and Nabil, 14, told local news station KUOW they want to give back to the city they now call home.
They lived in Jordan for three years after fleeing Syria's civil war with their family, and moved to Seattle two months ago.
Yazan Al-Salkini, 19, was volunteering handing out water and burritos on Saturday's "Day of Dignity," an annual outreach event organized by Seattle's Muslim community and the nonprofit Islamic Relief USA. Each year, volunteers offer meals, coats, basic medical care, hygiene kits, haircuts, children's toys and prepaid cell phones to those in need.
"Daesh does not represent Islam," Al-Salkini told the Seattle Times via a translator, referring to the self-described Islamic State group. "We want people to understand that there is a huge difference."
Those receiving services on Saturday shared the sentiment.
"It is a shame our politicians are condemning a whole group of people for the acts of a few crazy ones," Ken Peterson, 58, told the Seattle Times. ""They don't have to organize this event, and we (the homeless) really appreciate things like this."
Veteran Greg Klutcher, who has been homeless for six months, told KUOW he supports the U.S. accepting refugees.
"The whole reason veterans fought for what they did is so that people like that could come here," he said.
The teens' story is similar to that of Alex Assali, a Syrian man in Berlin who has been setting up meal stations for the city's homeless since August. Assali said he does so because he wants to "give something back to the German people."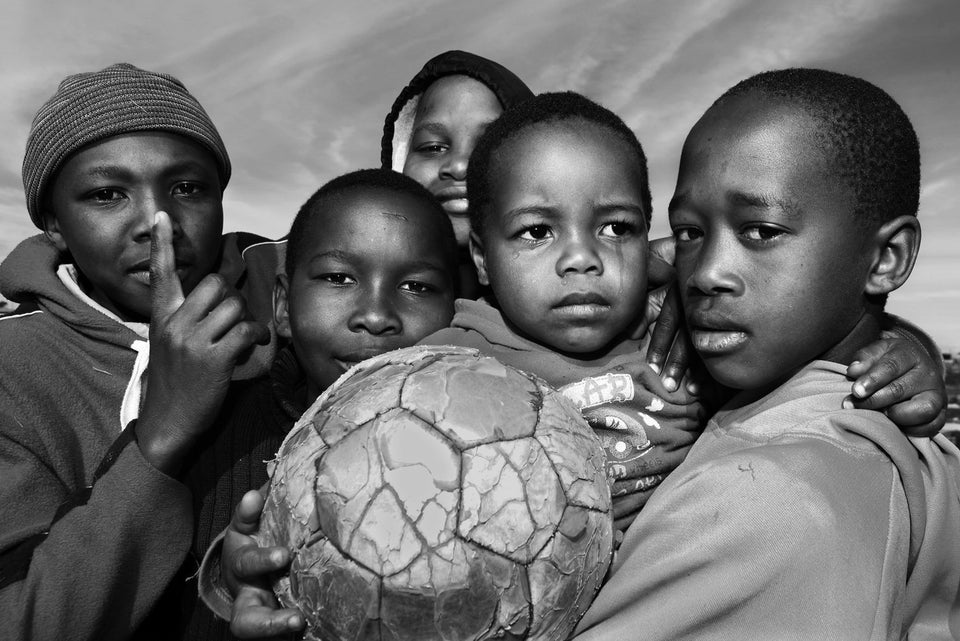 Photojournalists Sell These Stunning Photos To Raise Money For Refugees