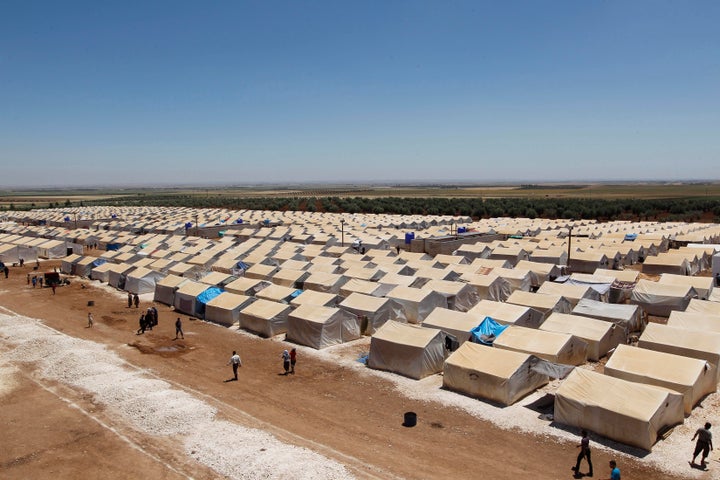 Every week, we bring you one overlooked aspect of the stories that made news in recent days. Did you notice the media forgot all about another story's basic facts? Tweet @TheWorldPost or let us know on our Facebook page.
The influx of hundreds of thousands of people into Europe this year has put the spotlight on the Syrian refugee crisis. But while over 4 million people have fled Syria due to years of horrific war, most Syrians driven from their homes actually remain in the country -- largely out of reach of the international community's help and protection.
"IDPs [internally displaced people] in a lot of ways are more vulnerable than refugees, or vulnerable in different ways," Stephanie Kim Gee, a fellow at Human Rights Watch's refugee rights program, told The WorldPost.
As of October this year, there were over 6.5 million internally displaced people still in Syria -- the largest such population in the world, according to United Nations figures.
"We're talking of a scale that is on par to situations that were similar in Europe in 1945, when over half the population is internally displaced," Guillaume Charron, a monitoring expert at the Internal Displacement Monitoring Center, told The WorldPost.
These millions of internally displaced people face different challenges than their fellow Syrians who are fleeing to Europe. There are almost no parts of Syria remaining with any degree of safety, a major problem for those remaining in the country.
"Syrians within the country are fleeing their homes and being displaced to other parts of the country for a variety of reasons ranging from fleeing barrel bombs and attacks from the Syrian government, to fleeing ISIS control and violence," Kim Gee said.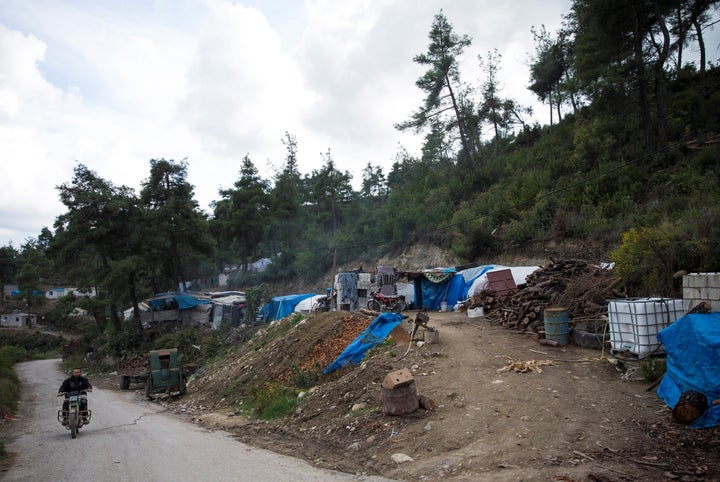 Over 200,000 people have been killed in Syria's civil war, including thousands by Syrian government airstrikes, which often indiscriminately target civilian areas. At least 1.2 million homes have also been damaged or destroyed, according to United Nations figures.
Fighting between rebel factions and government forces has continued to drag on. And the rise of the self-described Islamic State and fresh military advances, such as the one by regime forces in October, have created renewed instability.
As the areas of conflict shift, Syrians are forced to continually move from place to place to escape the front lines of the civil war. "This is one conflict in which people have had to move significantly several times," Charron says.
Many from Syria's internally displaced population were also economically disadvantaged prior to the conflict, which exacerbated their problems once they were forced to flee.
"We noticed that the neighborhoods that were first hit by repression were, socially speaking, some of the poorest neighborhoods," Charron said. "When the conflict completely exploded and got out of hand, that meant that the IDPs, being some of the most vulnerable within society, were really struggling."
A lack of funds is one of the reasons that many people who are internally displaced in Syria don't leave the country altogether, rights experts say. Fleeing Syria can require money for transport, and can cost thousands in smuggler's fees if a person's goal is to reach Europe. Others don't have proper identity documents, or have lost them.
"IDPs are frequently people who would like to get out but who are unable to do so," Kim Gee said. "The economic hardship and sometimes loss of documentation over the course of fleeing their homes in the country contributes to difficulties getting out."
As IDPs, Syrians trapped inside their own country don't have the same rights and protections that refugees do on the other side of the border. While refugees are entitled to aid or asylum procedures in many countries,internally displaced people exist within a much weaker legal rights framework and may have to rely on the Assad regime.
"They're really at the mercy of their own government's system," Kim Gee said. Millions of IDPs reside in parts of the country that the United Nations Office for the Coordination of Humanitarian Affairs classifies as "hard-to-reach areas," or places where humanitarian actors can't regularly access.
"IDPs are frequently people who would like to get out but who are unable to do so."
Human rights experts and monitors stress that the lack of access also restricts how much is known about the experience of IDPs in Syria. Assessments are often based on information that isn't up to date or is extremely limited.
"There's kind of a black hole of information on what's really going with the different IDP populations in Syria," Kim Gee says."The glimpse that we're getting is very much on the surface, and what's under the surface is a huge unknown at this point."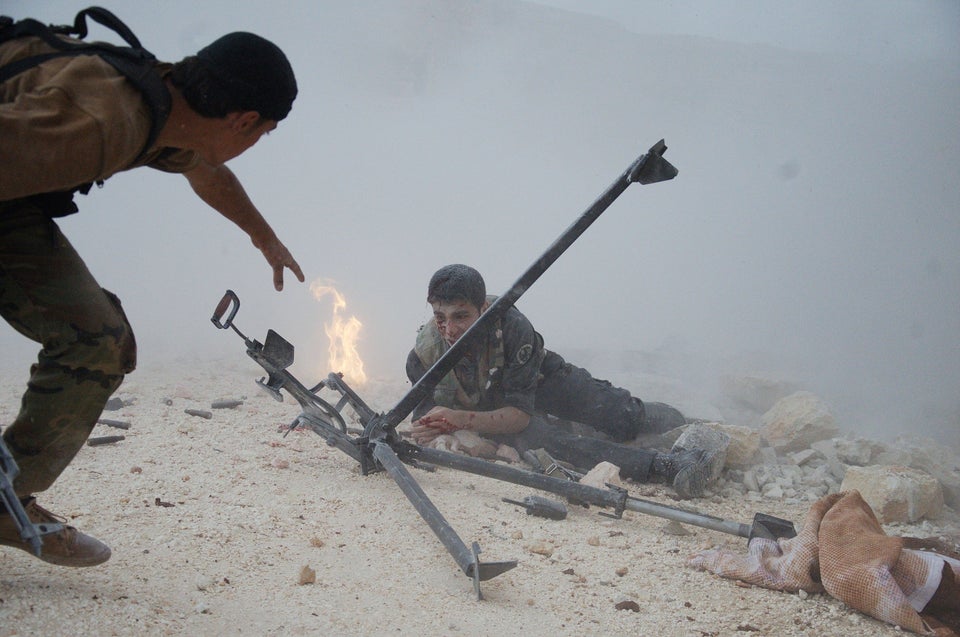 War In Syria